10 B2B Tech Email Marketing Mistakes You're Probably Making
The Article in 60 Seconds
Email marketing isn't dead, especially in the inboxes of B2B tech professionals across the globe. Many of them check email daily and respond to most emails by the end of each workday. However, your email engagement might be saying otherwise, right? According to Campaign Monitor, B2B and IT have the weakest mobile open rates — a shocking truth that should be top of mind because more emails are opened on mobile than desktop.
If you're not satisfied with your B2B tech company's email engagement, you may be making one — or many — of the following ten email marketing mistakes. (And don't worry, we won't leave you hanging — we've provided helpful tips for fixing those mistakes and getting the most out of your email marketing.)
Mistake #1: You're Sending to an Unegagned List
Have you noticed your open rates and click-through rates declining, even though you're sharing articulate and helpful content? You may be communicating with an unengaged email list. While your boss might be living on the hope that someday that unengaged contact might engage, you're hurting your reputation in the meantime with a little thing called graymail. While graymail isn't spam—because at one point the recipient opted in—it does hurt.
The Fix
Here are three suggested courses of action for dealing with an un-engaged email list.
1. Stop communicating with the un-engaged.
This can easily be done in HubSpot by excluding individuals who haven't engaged in 15 emails.

---
2. Create a custom list in the list tool if you want to exclude individuals before they hit the 15 email mark.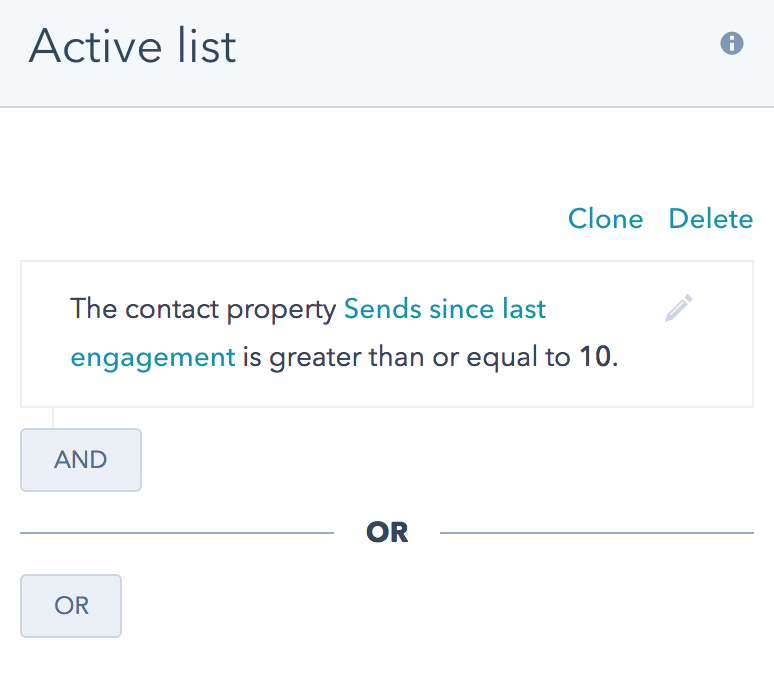 ---
3. After you've excluded the un-engaged, it's time to create a plan to re-engage them. (But that's another blog for another day.)
Mistake #2: You're Not Segmenting Your List
Today's business professionals are used to receiving relevant content. It is everywhere—on their Amazon, Netflix and Facebook accounts, within Google and YouTube… you name it. And if your email marketing doesn't offer that same personal touch that makes it feel like the email was crafted just for them, they'll be less likely to engage. As a matter-of-fact, MailChimp reported that recipients are 75% more likely to engage with segmented emails.
The Fix
Segment your lists! This can be done by persona, pain point, state, job title, etc. Marketers know that their marketing is only as good as their data, so this might require some clean-up in your CRM or database. To ensure data integrity moving forward, ask for this information on content download forms and lead qualifying forms — and use dropdown options to limit the number of selections. If you want to avoid your forms being too long, use progressive profiling. This tool–available in most CRMs–allows you to keep forms short while gradually obtaining all the information required over time.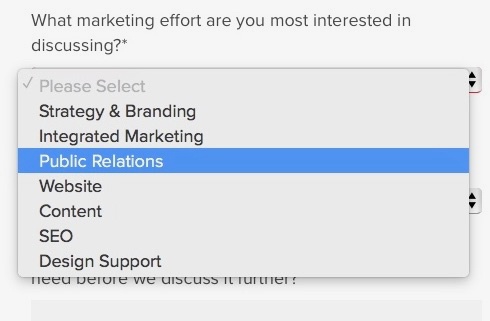 Mistake #3: Your Subject Line is Too Long (Or Just Plain Boring)
Low open rates? A lengthy subject line might be the cause. Most email platforms only display about 40–50 characters, and that number is even lower on mobile—meaning long subject lines get truncated. In addition to length, consider subject line content. It will be showing up in a prospect's inbox among hundreds of other emails so you need to stand out.
The Fix
Keep it short and simple, and put the most important keywords at the beginning of the subject line. You'll also want to optimize the preview text to include any content you weren't able to in the subject line. Keep in mind, though, that not all email platforms display preview text. Some additional tips for great email subject lines include:
Get personal: Ex. Could [Company Name] benefit from AI?
Make it a list: Ex. 6 Tips for Saving Time with [Product]
Ask a question: Ex. Are you free at 2 pm today?
Be relevant: Ex. [First Name], your requested eBook is inside!
You can see how your subject lines will work on different mobile platforms using this tool.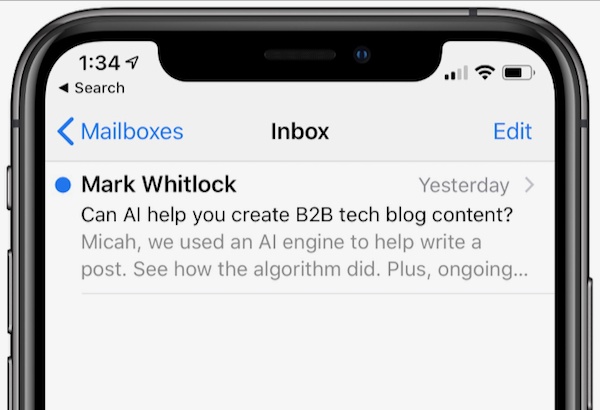 Mistake #4: You're Not Asking them to Opt In
In the past, have you purchased email lists? Maybe you were given a list of attendees at a trade show because you were a sponsor. Or maybe you have interns who spend their days scrubbing websites for the data of C-level executives. If you've obtained data for email contacts, and began marketing to them without some type of consent or opt-in, you're hurting your company's brand and reputation, and in the case of GDPR—breaking the law.
The Fix
Ask all users to opt-in if they haven't opted-in in the past. This can be done via a mass email to all engaged subscribers (remember, we need to forget the un-engaged, at least temporarily). In addition to getting current users to opt-in, you'll also want to add an opt-in checkbox to forms on your website. For example, many B2B tech companies will assume that because someone downloaded an eBook, they want to continue to receive emails. But that isn't always the case. Asking someone to opt into email confirms they want to continue to hear from you.
Further Reading: GDPR for B2B Tech: Sales and Marketing Tips You Need to Know
Mistake #5: You're Not Testing Your Emails
Not every email platform is going to display your email in the exact same way—even though that's some wishful thinking! Emails that don't display correctly hurt your brand, and of course your email engagement. For example, one recent report from Campaign Monitor revealed that emails that display incorrectly on mobile may be deleted as quickly as three seconds after opening.
The Fix
Test your emails! If you use HubSpot, email testing is built directly into the email building tool so that you can test your email in numerous browsers and across multiple devices. If your email marketing platform doesn't offer testing, we recommend purchasing an email testing tool, like Litmus, to ensure emails always display correctly.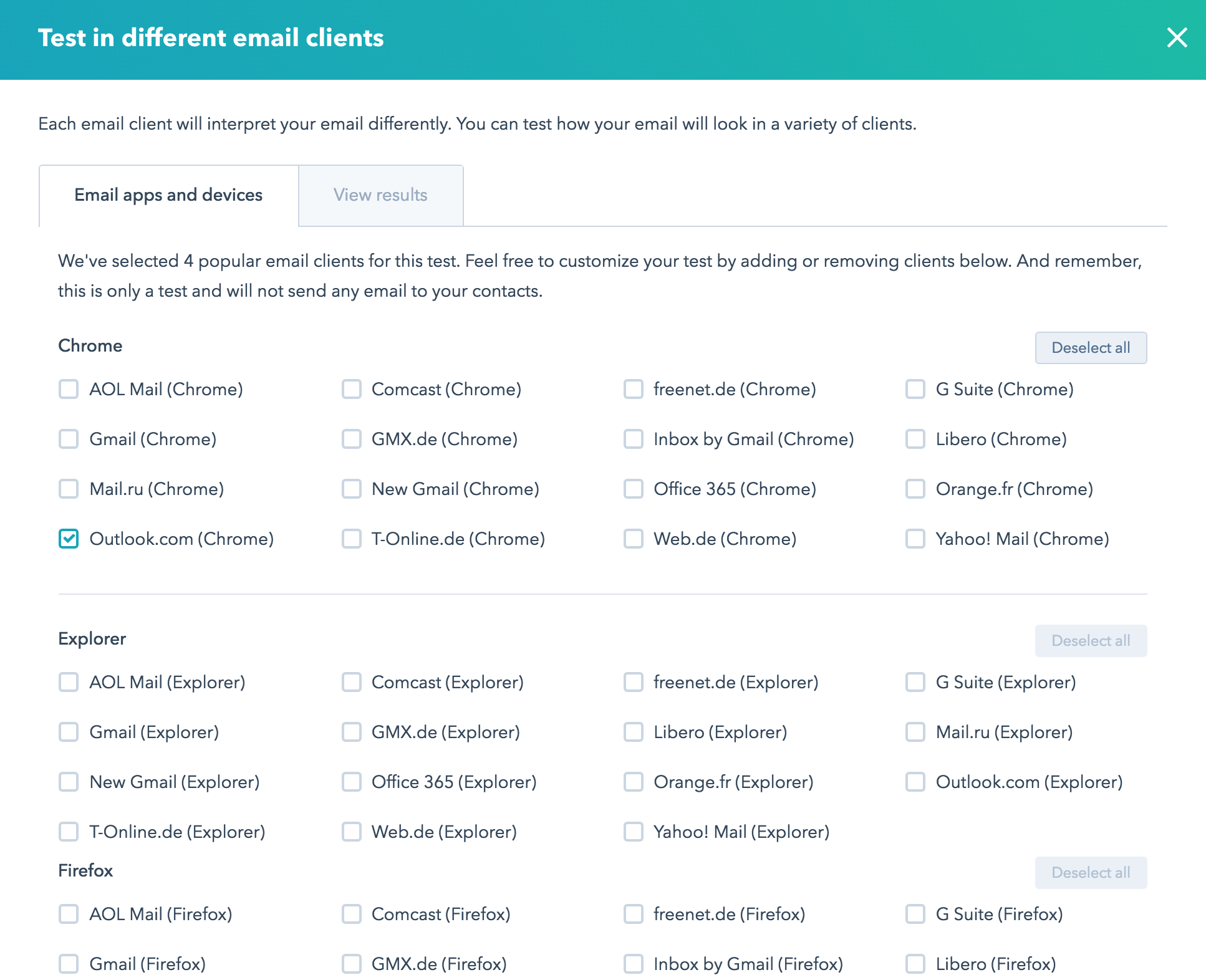 Mistake #6: Your Sender Email Address is "NoReply@company.com"
Even though you work in B2B tech, you're still marketing to people—and people like to communicate with people. When your emails come from a "noreply" email address, you're hurting your brand trust.
The Fix
If you don't want to clutter your digital marketing manager's inbox, create an alias, like "sam@company.com." This way, people can contact "Sam," a real person, with questions, comments, and concerns about the email offer. We do, however, recommend sticking to names of people who are actually with your company.
Mistake #7: Your Emails are Too Long
Because today's professionals are busier than ever—especially millennials—and they're opening emails predominantly on mobile, lengthy emails are often a flop.
The Fix
Get to the point quickly, and follow general information architecture best practices, including:
Use bullets (like this!) to break up long paragraphs
Bold keywords you don't want your reader to miss
Follow standard H1, H2, H3 heading structure
Adhere to the 7-second rule: If the recipient doesn't understand the what, why, and how in under 7 seconds, it may be time to re-think the email content.
Mistake #8: The Email is About You, Not Them
The only thing worse than a long email is a long email that isn't about your customer!
Have you ever met someone at a party or work event who only talks about themselves, their life, career, kids, etc., and never once reciprocates the interest to ask about you? You usually can't wait to get away from that person. And unfortunately, many B2B tech emails sound just like that… especially when talking about products.
The Fix
Instead of talking about you, focus on the recipient's pain points and goals, and then how your product could help achieve them. For example, stop beginning sentences with your company name, "we," "I," or "our." Rather, begin with "you" and "your." And instead of listing product features, share examples of exactly how those features could help your target audience.
Mistake #9: You Forgot a CTA
Adding a call-to-action to every email you send seems obvious, but it can easily be forgotten, especially in those B2B sales emails.
The Fix
In every email, we recommend including one plain text CTA (such as hyperlinking a term like "Request a Demo") and also including an actual button—yes, even in sales emails. Providing a clear next step helps nurture prospective and current clients, no matter where they are in the funnel, and is an essential tool for earning a conversion.
Mistake #10: You're Not Paying Attention to Time Zones, Work Day Hours, etc.
If you work at a B2B tech company with clients and prospective clients across the globe, you'll need to be extremely cognizant of when people are actually at work and checking email if you want strong open rates. Keep in mind that you'll want to send most (arguably, all) of your sales and marketing emails Monday through Friday during normal business hours.
The Fix
Good news for HubSpot users — for your marketing emails, you have a "Smart Send" option, that automatically sends a bulk email to clients at the right time. So for example, if you want to send an email to all clients at 11:00 a.m. EST, "Smart Send" will hold off on sending to Pacific, Mountain, and Central time zones until 11:00 a.m. local time. If you don't have HubSpot, try picking a neutral send-time, such as 12:00 p.m., 1:00 p.m., or even a bit later in the day, like 4:00 p.m.

The First Thing to Do After Reading This Article
Schedule a meeting with those who make the most impact on your emails. Choose the best performing three and worst-performing three emails over the last 90 days and break them down. Which mistakes are you making? Which ones did you make but didn't "pay for?" Where are you strongest? Provide a copy of the checklist available by download below to everyone to keep you focused on the best tactics.