20 Reasons Why Virtual Events are Better Than Live
The Article in 60 Seconds
The COVID-19 pandemic shut the doors on hundreds of conferences and trade shows in 2020. Many events were postponed or canceled. Others, however, went online. A few witnessed great success.
In this article, we explore 20 ways virtual events were better than live for:
Think About This
The Storm Before the Lockdown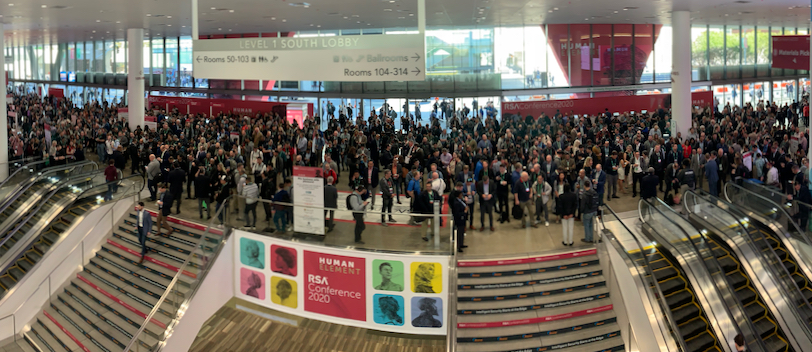 Golden Spiral attended the RSA Conference in San Francisco in February, 2020. Talk of a shutdown was all the buzz. Extra conference hosts clad in blue blazers stood their posts at every escalator in the Moscone Center wiping down the rails with disinfectants with the vigilance of acolytes.
One of our podcast guests who travels internationally for ESET, Tony Anscombe, wondered, in our pre-recording banter, what the shutdown would do to his business. Flying back to Nashville felt a little like catching the last helicopter out of a small Washington State town before a volcano erupted.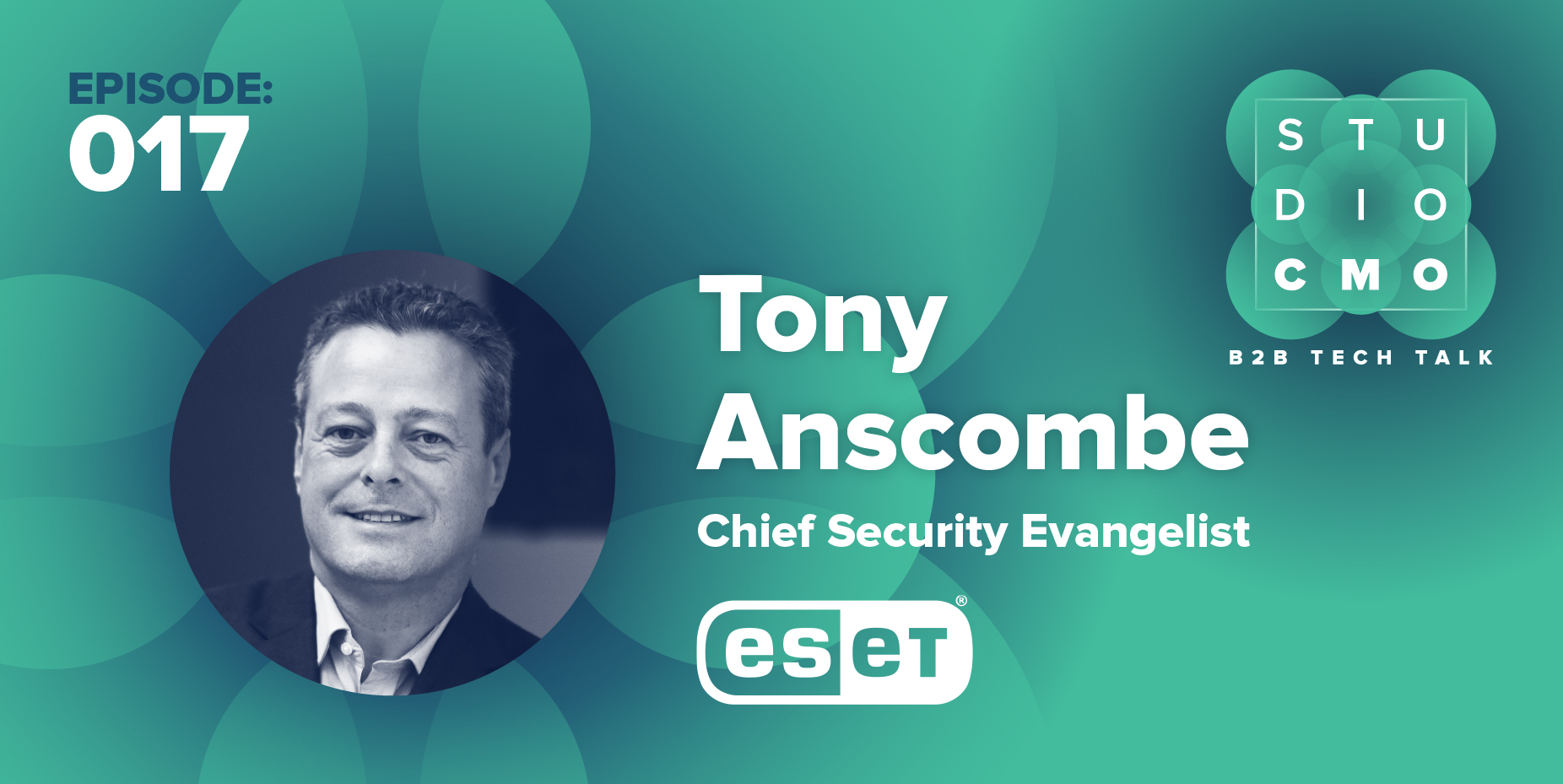 The Great Shift to Virtual
Everything has gone home and gone virtual. Concerts are no more. Trade show booths are collecting dust in warehouses. We say, "You're on mute!" at least once a day. Frequent flyer airline statuses are eroding. Internet bandwidth is as full as a storm runoff during a 1,000 year flood.
So, like you, I've attended a number of virtual conferences this year. Two stand out due to their creativity and the hard work of the organizers to create an experience, not just deliver content. They are not traditional B2B tech events, but have much to teach us. I reached out to the organizers, participants, and sponsors to get their take on the benefits of virtual events.
Hutchmoot: Homebound
Hutchmoot is a haven for writers, musicians, makers of all types, and lovers of great literature (especially Tolkien and Lewis). Their past conferences have been small—300 attendees—by design and have sold out in a matter of hours to participants all around the world. This year, Hutchmoot: Homebound opened their gates wide for all to come in. Well over 4,000 paid their registration and joined in the fun, events, and teaching sessions. Pete Peterson, the organizer, estimates that 7,000-9,000 viewed one or more of the sessions.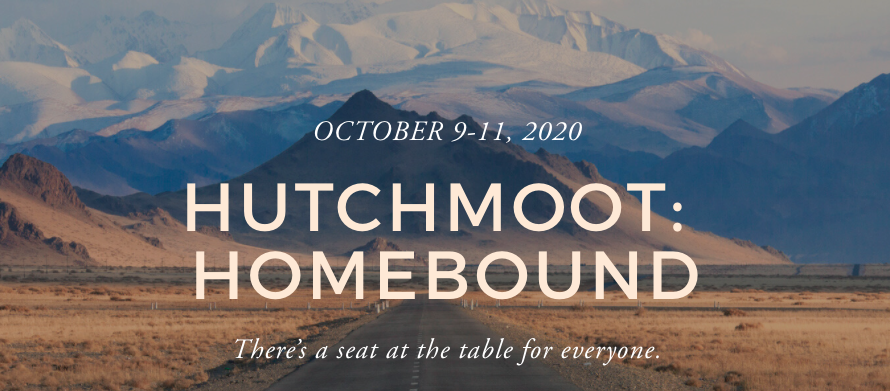 Podfest Global Summit
Podfest Expo is one of the leading podcasting conferences, held annually in Orlando that brings in a strong crowd with growing numbers year over year. This year, moving online, they called the event Podfest Global Summit and joined the ranks of the Guinness Book of World Records for the number of attendees. More than 5,000 were certified by Guinness.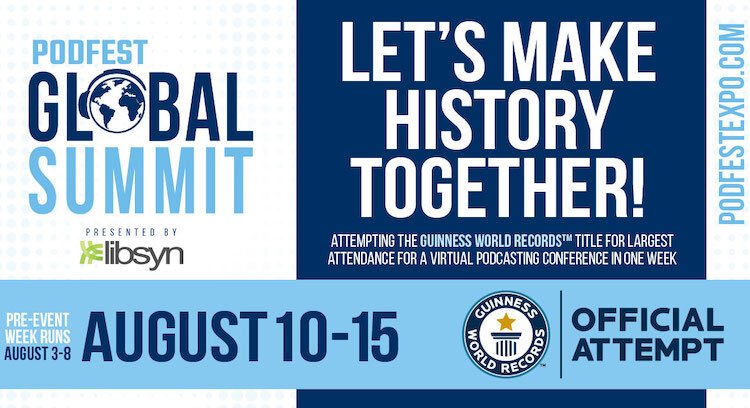 Why Virtual Events Are Better for Attendees
1. Virtual Events Can be Opened up to Many More Participants
Participants thanked both event organizers over and over again for making it possible for them to attend. Many who had wanted to come in the past had been prevented due to a combination of the other reasons listed in this article.
More attendees means more social proof. Human nature pushes us to like those things that more are attracted to.
Both events reported much higher involvement from international attendees for whom past trips would've been impossible.
2. Travel Expenses and Worries Don't Exist
G.C. commented that she had no "worries (or expense) about travel or lodging. Will my flight arrive on time? Will I be able to sleep in a strange hotel?"
B.E.L. attended Hutchmoot but her husband attended a digital conference as well. She remarked about both that, "There were so many more who could attend. No hotel or travel fees, making it much more available to a wider audience."
Companies can only send a certain number of employees to a physical event. Airfare, ground transportation, lodging, and food multiply quickly. With virtual events, more can be exposed at much less risk to the company's balance sheet.
3. Child Care Issues
This multifaceted issue was mentioned by dozens of those interviewed, including remarks like:
"My [spouse] works, too. When one of us is out of town, care for our kids gets very complicated."
"I'm a single [parent]. It's more complicated to plan for my children than it is for me."
4. Introverts Thrive
Forty percent of the American population identifies as introverted. Live conferences and trade shows are often nightmares for introverts. Virtual events level the playing field and make their participation safe and give them the opportunity to network with peers or interact with speakers on their own terms.
"As an introvert, I didn't have to mingle with people I don't know." -H.H.B.
5. The Sessions Have the Potential to Be Better
For both conferences, virtual sessions were shorter and more produced. Podfest Expo limited speakers to 15 minutes. In the speaker chat, many commented that they worked harder on their talks than they had in the past to condense them into 15 minutes and to tailor them for an Internet-viewing audience.
Rachel Miller and Ursula Ringham discussed this challenge on Studio CMO as they took SAP's annual user conference online. They chose speakers who could deliver on video and coached their internal speakers to sharpen their game. One-hour keynote sessions would not fly online.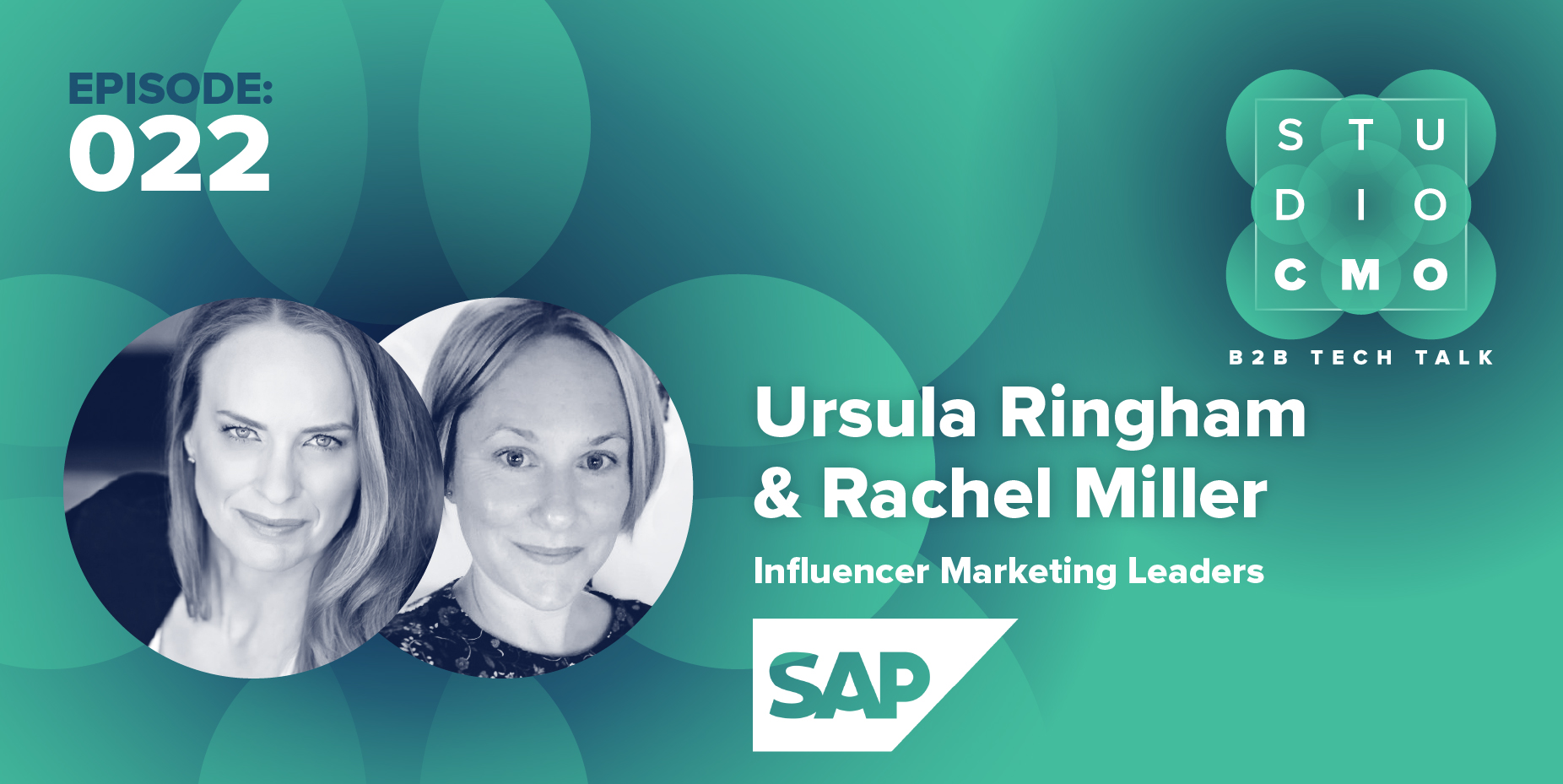 6. Those with Disabilities Have Easier and Greater Access
Those with hearing challenges don't have to deal with sound systems and room acoustics. They can adjust the volume on their own systems. Closed captioning is available as well. Others reported an easier time seeing the speaker's face, making lip-reading more possible than in the past.
ADA requirements have made access and seating easier for those in wheelchairs, wearing prosthetics, or using other aids. However, time and distance between sessions and the sheer size of trade show floors make for long days. Virtual events eliminate these challenges.
Those with other disabilities have their home systems dialed in for their needs. Virtual events are just delightful.
7. More Access to Speakers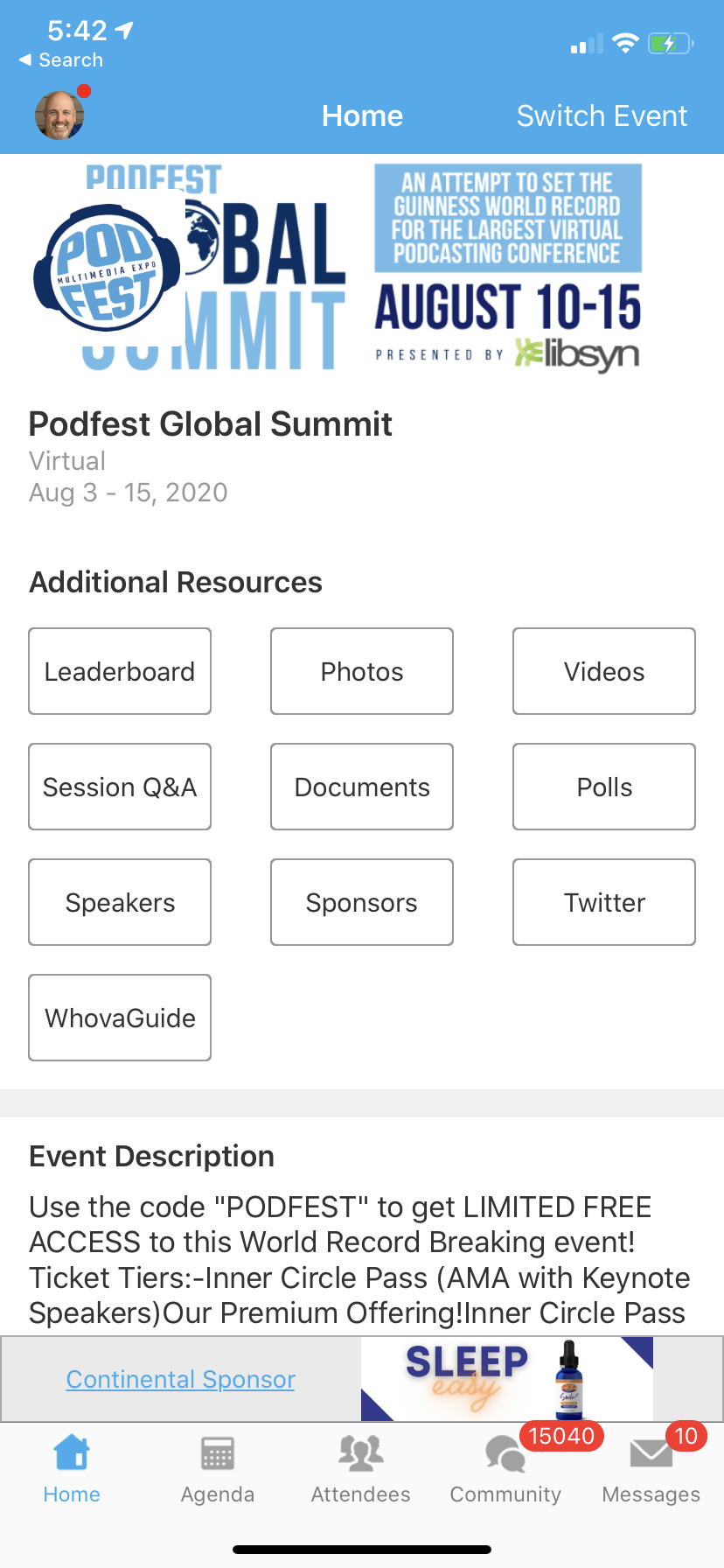 Podfest Expo offered speakers the opportunity to set up their own breakout sessions during the event, allowing questions to be asked and answered in those forums.
The conference platform, Whova, also allowed for attendees to message speakers. Speakers didn't have to give any personal information but could use Whova to respond and interact, protecting both the privacy of the attendee and speaker and putting interaction on their own terms. Both attendees and speakers commented on how much they appreciated these accommodations.
For Hutchmoot, there was a common 24/7 chat available, plus the ability to private message through the app/desktop interface.
For HubSpot's INBOUND, all sessions were pre-recorded but speakers showed up live for the Q&A sessions after, allowing all to interact.
8. All Content Was Recorded and Made Available
For years, audio and video recordings of sessions were big business for conferences. I've stood in line to buy cassettes, CDs, and DVDs over the years. Podfest and Hutchmoot made all sessions available on demand. Podfest had an upgrade option for their registrants. A small fee got you access to the events live as they happened or were uploaded. A bigger fee opened up the archive. Hutchmoot made all sessions available after their initial viewing.
So many participants bragged on these features because they could attend everything and didn't have to pick and choose which sessions and workshops.
D.S. wrote, "I loved being able to pace myself. When my brain was saturated, I took a break and came back to sessions later."
M.W. said, "I could pause the sessions!"
C.M. commented, "I feel like I was able to absorb much more at home than I would have live."
A.F. attended with two co-workers, "I really liked that we could watch/listen to the sessions we were individually interested in and then save others to watch/rewatch together."
G.C. agreed. "Pause, rewind, rewatch sessions if I need a bathroom break or missed something."
9. Keep Up with Things at the Office
Several attendees commented on how nice it was to keep an ear and a hand in things at the office. They didn't have to reschedule key meetings. Email was much easier to process throughout the days, as opposed to late nights at the hotel or coming back to hundreds after the trip.
This "benefit" seems like a liability as well. Part of the joy of attending events for me has been breaking the routine.
Why Virtual Events are Better for Speakers
10. Speakers are Pushed to Be Their Best
Microscopes show details and flaws. Virtual presentations do the same. As I prepared my talk for a virtual conference, I changed my preparation process. I thought more as a producer than a public speaker. SAP brought in TV producers to help them develop the talks for 2020's SAPPHIRE.
Most virtual event talks were compressed from 30–60 minutes to 10–20 minutes.
Our CEO John Farkas presented at PriCon and felt the pinch of time. He commented that he spent more time on this talk than he had on previous ones.
Overall, the quality of everything I've seen online is higher. One caveat: if the speaker doesn't know how to use slides in the first place, the slides for a virtual event will be disastrous or even laughable.
11. More Interaction with Attendees
The converse of #7 holds true for speakers.
For Podfest Expo, I set up multiple breakouts after my session and had five to eight attendees in each. These environments were rich for talking about our agency's capabilities and offerings. Podfest also encouraged each speaker to consider mentoring opportunities. I took advantage of this offer and have loved the mutual interaction with the attendee I was paired with.
I've heard from many Hutchmoot attendees about their social media interactions with speakers. Having the shared experience has made replies to public posts and private messages richer and more meaningful.
12. The Gift of Recorded Content
By creating pre-recorded content for a virtual session, speakers are able to slice and dice the material for use and promotion throughout their networks. It's just another reason with a deadline to create content.
13. Speakers Can Be More Places
Podfest Global Summit Organizer Chris Krimitsos said the virtual event gave him access to better and harder-to-get speakers because he didn't have to be on their schedule months or years in advance, and they didn't have to carve out a week or more for his event.
The flip side is true for speakers. They can spread influence across multiple events (and earn more speaking fees) by not having to travel.
Why Virtual Events are Better for Sponsors
14. Lower Sponsor Expense
Sponsors commented on how much more willing they were to invest in digital events because the travel costs—and shipping costs for booths—were not present. Response rates from trade shows can be tricky, anyway.
15. Greater Exposure
Not all virtual events give their sponsors better exposure than they would receive at a live event, but Podfest did an exceptional job of setting up their sponsors for success. Sponsors were introduced and given a chance to present content in the opening session when attendance was very high. They also had speaking slots throughout the event and could set up breakouts.
The Whova platform allows for surveys and games. Podfest put this to good use. They created a game where attendees could earn points if they interacted with a sponsor and even more points if they bought a product or subscribed to a service. Conference guests racked up thousands of points trying to win the prizes—also provided by sponsors—and the sponsors reported greater interaction.
One attendee commented, "Lower cost=more to spend."
Hutchmoot created a mystery box full of sponsor goodies that went out to the first flight of attendees to register. They used social media to hype the delivery of the mystery boxes, promote the sponsors, and sell admission to another batch of attendees. And it worked.
16. Followup Is a Dream
If you've ever worked a trade show, you know that you end up passing out tons of free stuff, going home with a spreadsheet of names who scanned their tags at your booth, and a briefcase full of business cards. By the time you follow up and try to set up more appointments, phone calls, or demos, the lead is cold, or worse yet, you find out the lead wasn't qualified to begin with.
Podpage creator Brenden Mulligan was blown away by the new business he booked during Podfest. He said, "I got a huge bang for the buck. I didn't have to get on an airplane. I didn't have to schedule around it. I was so impressed. I finished the session and closed the Zoom window. My email was open on the screen and it was full of people who had signed up and paid during that session. I told my wife how amazed I was at all the quick conversions."
He put his finger on why it worked. "The participants are sitting and instead of taking notes in a notebook, they are sitting in front of a computer. Signing up wasn't something to do in the future. It was something they could do in the moment."
Why Virtual Events Are Better for Organizers
17. More People Can Attend
This point echoes #1, but from the organizer's perspective. Every event organizer wants a big crowd. It will help them help more people, charge more for sponsors, increase their overall revenue, grow their influence, and let's face it, make them feel better.
Chris noted that more and more attendees registered throughout the event to gain access. At a physical event, if you don't plan to come, you can't come. For virtual events, when attendees brag about their experiences online, more attendees can join them.
18. A Greater Variety of Speakers Is Available
This point echoes #13. For Chris at Podfest, he booked a few speakers he had tried to get for past years' events, but was unable to make schedules work.
SAP needed different speakers who would meet the needs of a virtual event. On short notice, they were able to secure them because the time commitment was much smaller for the speaker, making the connection a win/win.
19. Greater ROI
What you do with the ROI is up to you. For Chris, his return was multiples over past years. "I didn't have to cover the room block, pay for food and beverage, pay for A/V, tip all the folks who work in banquets. I didn't even have to buy name tags."
The savings were huge, but we can all acknowledge that the hospitality industry has been one of the hardest hit because of the pandemic.
Chris was concerned that people would wait until the last minute to register and he would have an empty event. So, he used tiered pricing, similar to live events and the way airlines raise their prices closer to the flight. It worked. Exclusive access to certain features went away and the prices went up. People registered early, and he was able to cover his expenses and then have fun. He even offered a free package that he couldn't offer for a live event.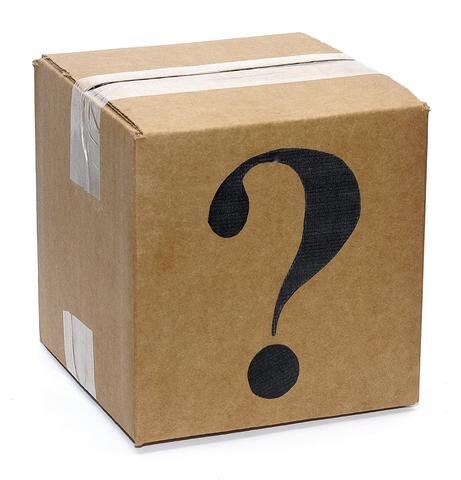 Hutchmoot was worried about registrations, as well, and that led to the creation of the Mystery Box. The first segment of registrants received the box. There was a rush to order tickets that was only eclipsed by the outcry of disappointment of those who missed the chance. Hutchmoot also responded to the desires of attendees and made a higher-priced package available for registrants to have longer access to recorded material.
For Pete Peterson and the Hutchmoot team, the ROI was about the same as past events. They didn't lose money and they chose to make larger investments in other ways to enrich the experience for all those who came. The acclamation from this year's Mooters is all the proof he needs that he succeeded.
20. Attendees Will Spend More
When conference guests don't have to pay for all of the expenses of an event, they have more disposable income to invest in themselves. Podfest sponsors saw more business and the Rabbit Room store, the official bookstore for Hutchmoot, saw increased sales, too.
Will Live Events Return?
Podfest has scheduled its annual event in June 2021 hoping for many new in-person guests who were introduced to the community virtually in 2020. Will the event be held or will our country still be in partial or full lockdown? That's yet to be seen. Chris is trying to decide how to integrate the virtual crowd into the event.
Hutchmoot is going small again. Back to their standard venue. Back to only 300 tickets. Pete believes they'll factor in the virtual audience in other ways throughout the year. Perhaps they'll have Hutchmoot in the US one year, Hutchmoot in the UK the next, and then a Hutchmoot: Homebound the third year. They have hundreds of decisions to make before 2022's event is announced.
Golden Spiral is based in Nashville, and every member of our team knows someone in the entertainment industry whose livelihood has been threatened by the pandemic. We all miss live events and live music for their sakes as well as our own.
Live events have a mystique and great value. May we learn from the virtual events to make them sharper, deeper, richer, and more accessible in the future.
The First Thing to Do After Reading This Article
Did you attend a virtual event this year? Tell us what you think. Are virtual events better than live or vice versa? Let us know your thoughts.