3 Cybersecurity Companies that Won the Trade Show Floor at RSA 2019
The Article in 60 Seconds
Every year, thousands travel to San Francisco for RSA, the world's largest conference and trade show about cybersecurity. What companies built great booths — and great teams — for 2019? Who had the best giveaway or booth draw?
Be inspired for RSA 2020 or your next trade show or event by our top three exhibitors. We're looking forward to seeing what these companies (and yours!) bring to the table this year.
CrowdStrike: First-class all around and completely worth the visit
ESET: A unique experience with a twist on traditional activities and giveaways
IBM Security: Future-focused with an intellectual draw
Think About This
RSA: Center Stage for Cybersecurity
For nearly 30 years, RSA Conference has been the premier cybersecurity industry event, providing a forum for innovation and partnership among leading organizations. With more than 40,000 cybersecurity professionals in attendance, the conference also serves as a prime marketing opportunity for vendors that want to get in front of targeted buyers.
In fact, you're likely gearing your team up for the 2020 RSA Conference, happening February 24-28 in San Francisco. The Golden Spiral team will be there, and we're looking forward to participating in education sessions, hearing keynote presentations, and of course, checking out the booths on the trade show floor.
At RSA, it's "go big or go home." Exhibiting companies pull out all the stops to draw crowds to their booths. And it makes sense why: 76% of B2B marketers said in-person events are their most successful top-of-the-funnel engagement tactic, and 64% consider live events to be successful in helping to convert leads at the middle and late stages of the funnel. RSA is the perfect place to launch new products or announce big company news—it's just a matter of cutting through the trade show floor noise to get the right people's attention.
What We Saw Last Year
The overall quality of the many, many booths on the RSA floor is exceptionally high, making it challenging for companies to stand out. Developing a compelling booth presence that drives leads and generates significant ROI requires months of strategic planning. But, when an exhibitor does this legwork, it really shows.
At the 2019 RSA Conference, a few booths particularly caught our eye and left a lasting impression. Here are the top three we're still thinking about a year later.
CrowdStrike
With the first cloud-native endpoint protection platform, CrowdStrike is a pioneer in the cybersecurity industry, and it shows in the company's booth presentation. To start, CrowdStrike had two booths on the show floor with multiple stations at each one, doubling its brand exposure in the exhibit area.
Worth the Trip to the Booth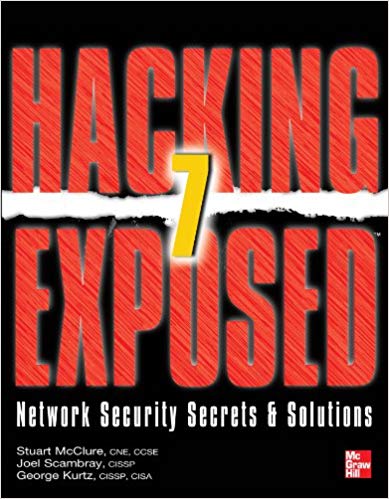 Attendees stood in long lines to participate in unique interactive booth activities, including a t-shirt station where they could design a shirt with a customized adversary after they completed a demo. At the "Socks for Your Thoughts" station, CrowdStrike gave away socks and sunglasses to attendees who completed a survey. There was also a free book signing at one of the booths where CrowdStrike CEO and author George Kurtz gave out signed copies of his book Hacking Exposed 7 on a first come-first served basis. 
In addition to all of that, the company held a drawing for tickets to an exclusive party co-sponsored by Forescout that featured Grammy-winning recording artist Pitbull as the headliner. Talk about kicking the trade show cocktail reception up a notch.
While most activities required some kind of exchange from attendees (survey response, demo participation, contact info, etc.), CrowdStrike made sure the exchange was worth it by providing premium, out-of-the-box items and experiences in return.
An Elevated Look
CrowdStrike left a lasting impression at RSA through their booth branding and design. Everything from signage to screen displays to the sock containers conveyed sophistication and ingenuity. This not only made the activities and giveaways appealing to show attendees, but it showcased the company as a credible, authoritative leader in the cybersecurity space.
ESET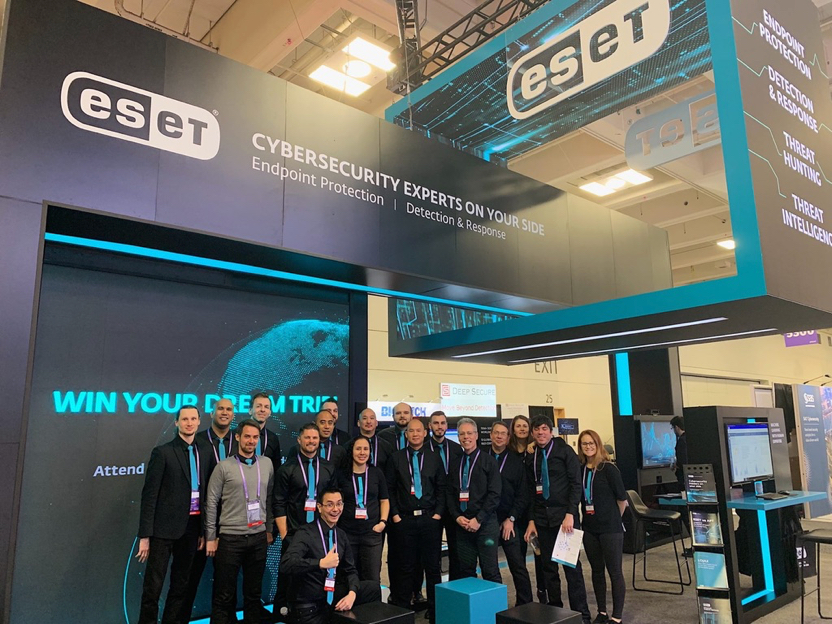 Next up: ESET, an award-winning threat detection software provider. The ESET booth boasted high-end food and drinks, as well as ongoing booth entertainment that created a welcoming environment for booth attendees.
Cyber Selfies
People are suckers for a fun photo booth session to document a big event or gathering, and everyone loves a good selfie. ESET put a cybersecurity spin on this concept with a selfie booth that manipulated images on camera so booth visitors could see how they'd look in the ESET database. Attendees lined up to get a visual taste of being trapped in the dataverse.
A Vacation Just for You
Vacations look different for everyone—some people prefer skiing on fresh snow, while others want to soak up the sun in a tropical paradise. Knowing this, the ESET team let raffle winners choose their own vacation destiny. Attendees who participated in a demo at the booth were entered to win a dream vacation customized by a travel expert. It was a huge hit because the winner had control over what they walked away with.
IBM Security
IBM Security solutions address a range of cybersecurity issues, including risk management, threat management, and cloud security. Because of this and the company's widespread reputation as a tech leader, IBM has a strong presence at RSA each year, and 2019 was no different.
a World-Renowned Cybersecurity Guru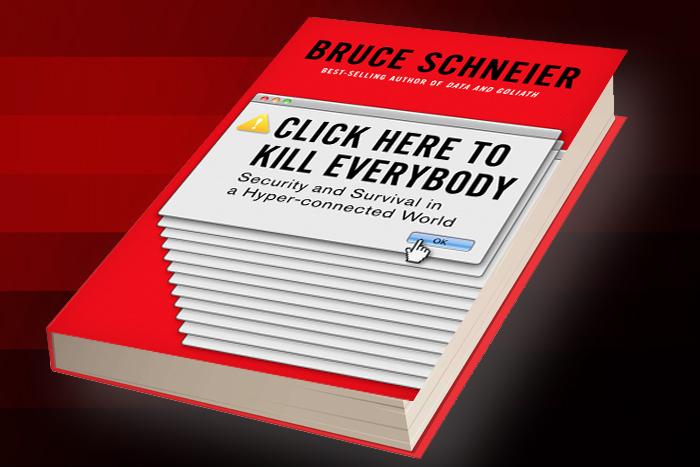 Bruce Schneier, public interest technologist and former IBM advisor, led a discussion at the IBM Security booth about how to create an environment where public technology can flourish. He also signed his latest book Click Here to Kill Everybody for booth visitors. Schneier is known around the globe for his cryptography work and has been writing about cybersecurity issues since the 1990s. His notoriety was a big draw for attendees eager to hear what he had to say about the future of security in our hyper-connected world.
A Look into the Future
Speaking of the future, IBM Security brought a futuristic vibe to its booth by giving away plasma globes. The take-home item was on theme with the cybersecurity conference and added a fun tongue-in-cheek element to the booth atmosphere.
The First Thing to Do After Reading This Article
Get back to work on your 2020 trade show marketing plan. Do you have all your giveaways ordered? Have you finalized your email, blog, and social content calendar for the event? Is your booth complete and ready to ship?
We understand how crazy the weeks before a major trade show can get. That's why we created "The Trade Show Strategy Playbook." Download it to set your team up for a successful trip to RSA — or your next trade show.