3 Fun & Powerful Tricks for Brainstorming Your Next B2B Blog
Ever started a writing project only to find yourself staring at the blinking cursor, wondering why you decided to write in the first place? Perhaps you're a fiddler instead. You know, the person who organizes desk drawers, or groups their markers according to the colors of the rainbow, or anything else to keep your hands busy rather than on your keyboard.
Tackling a writing project can loom for many of us like a Hawaiian wave. If we catch it, we surf and feel exhilarated by the power of the water under our boards. If we miss it, it crashes over us, rolls us on the ocean floor, and stuffs seaweed up our noses.
Writer's block is a real thing. In this one-hour presentation, "Crushing Creative Block," we outline three reasons why we get stuck in the first place, plus five tried-and-true methods for crushing block so you can finish your work on time, with excellence, and produce better results.
In this article, we will zoom in on one of the five methods to crush creative block: sneaking under the block. In general, this method calls for trying all of the creative and wacky ideas you've read about elsewhere. But using them without purpose will just delay the inevitable — putting pen to paper or fingers on keys. We're not going to make you put colored pantyhose over your face or light a paper bag filled with golfballs on fire. Here are three three creative ways to get started.
1. Your Buyer MatrixSM
When you fully understand your target audience or persona, it's a lot easier to write to an individual reader. The articles, in many ways, will write themselves.
Too good to be true? Think again.
A Buyer Matrix is a deep dive into what your audience thinks, feels, and needs related to the problems they face in their company. In B2B tech, you will be selling your product to six or more people before contracts are signed. Consider building out a buyer matrix for each of the potential decision-makers you face.
We go into more depth about what a buyer matrix is and how to build one in another article. Beware: if you have a deadline in the next week, you likely don't have time to do the most thorough job necessary. But to get you unstuck right now, here's a quick outline:
Identify the individual(s) you sell to.
List their needs. This is the proverbial, "what keeps them up at night" question. It's no joke. Careers are on the line. They know if they don't buy the right SaaS solution for their company's need, they'll be using a SaaS solution to find their next job.
For each identified need, write a short statement about how your product or service meets that particular need.
By the time you go through this exercise, you will have questions and answers in short sentence form, and are ready to start brain-dumping for your next article.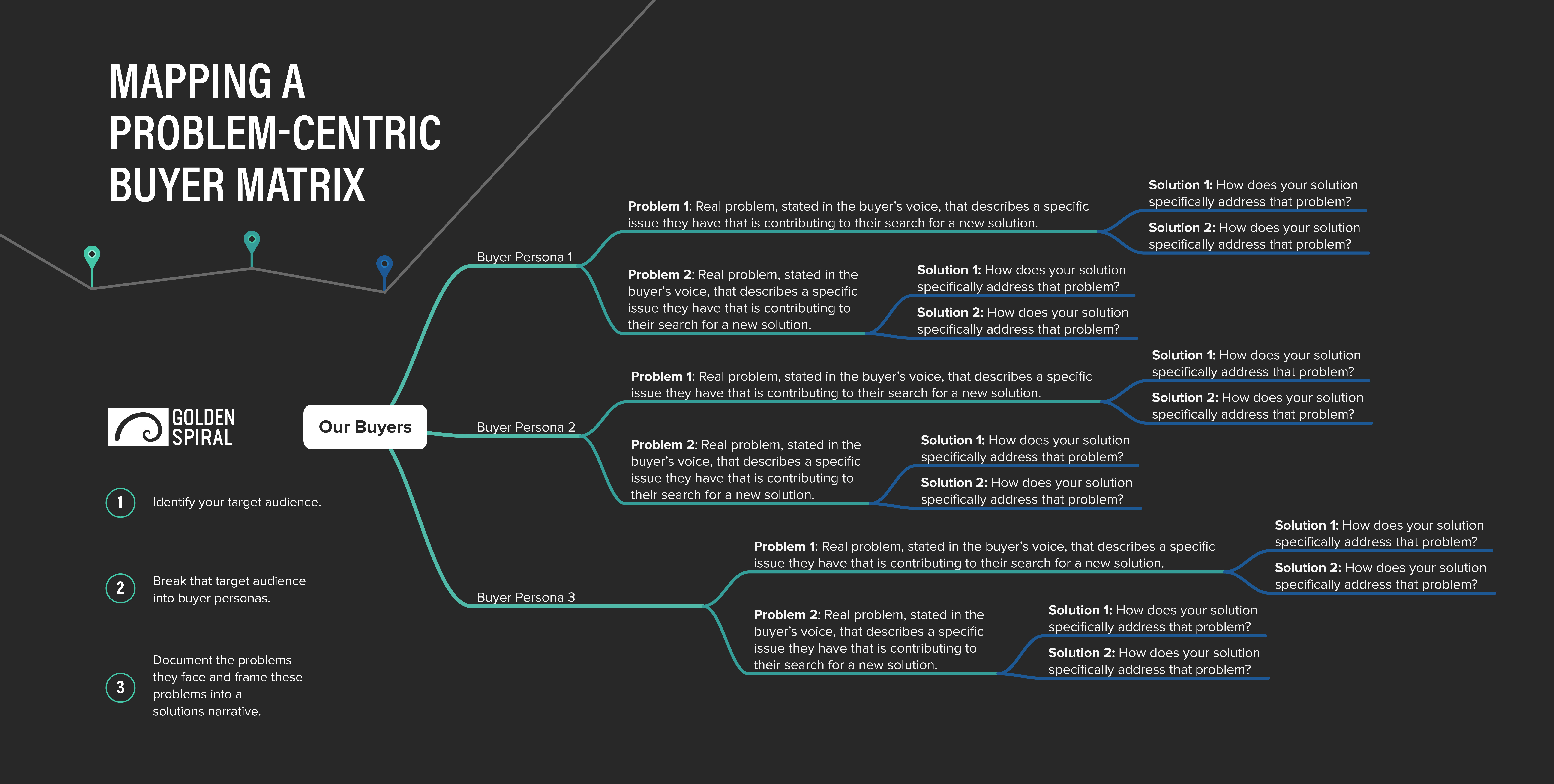 A highly developed buyer matrix will help you:
be more effective in addressing those acute needs in your content
make it easier for a potential customer to find you because you're answering the real questions they're asking
build rapport with your potential customer — they'll feel at home because you know their needs
Building a Buyer Matrix is a part of the foundational work we lead each new client through. If you'd like to hear more about our proprietary Buyer Matrix process, please schedule a strategic consultation today.
2. Photostorming
In newspaper parlance, "a picture is worth a thousand words." That phrase originally meant that a photograph would take the space of 1,000 words in print, so the photograph better be compelling and have a killer caption to accompany it. To get the words flowing for your next writing assignment, a picture should help you generate at least 1,000 words. If you learn how to photostorm, you'll be able to write 1,000+ words in your first draft and sharpen them in your second.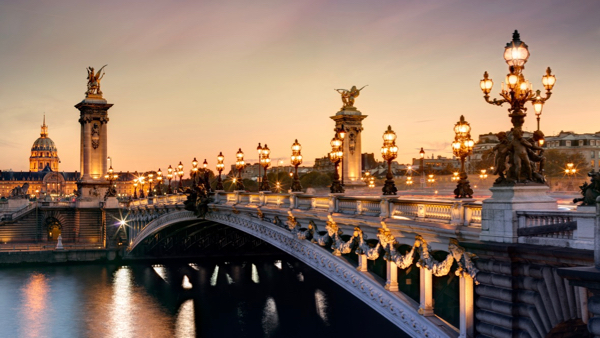 Here's how it works:
Define your topic. For example, "how to write better subject lines for your emails."
Brain dump about your topic for 60 seconds. You might get six words; you might get 100. Just set a timer and go for it. Even if you're experiencing writer's block, you'll squeeze something out of that gourd on your shoulders.
Go to Google Images, or better yet, your favorite stock photography site.
Type in a search string with a few words from your topic and a few words from your brain dump and hit search.
You will be surprised at what the algorithms of the Internet spit out. One of those photos will jump out at you.
Download it. You might even want to print it out in color.
Scan the photo and freeze your brain on the first thing that makes your eyes linger. That is where you begin. For example, you download a picture of Paris at night. Your eyes stop on a bridge. Start typing. Vamp on the idea of a bridge. You could:

Tell a story about a bridge.
Use the word bridge as an analogy to build about better subject lines
Use the card game called bridge as an example in your article.
If you have trouble finding something, zoom in on the picture and look at just one quadrant.
Photostorming gets your eyes off the blinking cursor and back on the creative flow of ideas. You have what you need to write your article. Photostorming merely primes the pump.
3. Finding Forrester
In a powerful movie released in 2000, Sean Connery plays William Forrester, a Pulitzer Prize for Fiction award recipient who never authored a second novel. He is now a recluse in New York City. He is befriended by Jamal Wallace, player by Rob Brown, a young high school student excellent at basketball, a voracious reader, and aspiring writer.
Forrester takes Jamal under his wing and begins to teach him how to write with more bite and vigor. They sharpen each other concerning life skills, modern culture, and family. In one pivotal scene, Jamal has an essay to write for an exacting professor at his new private prep school. He's stuck. Forrester goes to his aging metal filing cabinet and pulls out an essay he wrote 30 years prior. He hands the information to Jamal and urges him to use his words to start until Jamal's words start flowing.
This idea can produce the same results for you as it did for Jamal. You have enough experience, knowledge, wisdom, and creativity to write the project that's in front of you. Maybe you just need to get the words flowing. So do an internet search for an article on a similar topic. Print it. Start typing the words to that article. At some point, your own words will begin to flow.
Caution: As you have already guessed, plagiarism rears its ugly head. You'd never want to use those words in your final product. Once you have written your article, go back to the beginning and rewrite the introduction in your own words.
There are tens of thousands of creative writing aids available to you. It doesn't matter which one you use — just don't arrange your markers trying to look busy while you simultaneously stare at a blank page.
In the Crushing Creative Block presentation, we'll show you four other ways to crush block and get ideas flowing. Register for our next session today.
Key Takeaway
Face your fear and get to work whether you're a writer, a marketer, or an executive. Creativity can distract or it can be the lever you use to make the words flow.
For more block crushing tools, watch the Crushing Creative Block presentation.