8 Strategies for Internal Communications Alignment [Updated]
The Article in 60 Seconds
There are two main components of internal communications:
Agreed-upon language about your company and your products that you communicate to the outside world
Interaction between teams
In general, the more interaction you have between teams, the more cohesive your message will be to the outside world, which aids in building brand awareness and driving revenue.
To implement a successful internal communications strategy at your B2B tech company, use these eight strategies.
Think About This
Is your marketing team attracting and capturing quality leads? 50% of sales time is wasted on poor prospects.
How fast is your handoff? 35-50% of sales go to businesses that respond first.
How much of a priority is alignment? SaaS companies with more than 200 employees have listed alignment as their third biggest marketing priority – ahead of understanding marketing ROI and reducing acquisition costs.
Do you like losing money? Sales and marketing alignment can help businesses become 67% better at closing deals.
Whether your B2B tech company has a team of 5 or 5,000 employees, ensuring that every single person is telling the same story about your company and its products is a challenge.
You have your product team, who wants to focus on the facts of what the product literally can do. Then, you have your marketing team, who wants to turn those product facts into slightly more compelling messages — and sometimes the messages gets misconstrued along the way. And then, there's the sales team, who might have the tendency to over-promise and overstate functionality just a tad to close a deal. And lastly, there's your leadership team, who can probably best articulate product/market fit, but whose big-picture ideas can sometimes look like a hybrid of ideas for the future plus current offerings from product, sales, and marketing.
Updated November 13, 2020
Internal communications hasn't always been a priority in B2B tech, but its importance is certainly on the rise, as implementing an internal communications strategy ensures all employees understand the company and its products, values, and purposes. This strategy enables all your departments to tell the same story, share the same facts, and work together toward a common goal.
1. Know Your Position
The most critical step in aligning your communication is knowing who you are and what you do. Do you know what sets you apart from your competition and how to talk about it?
Until everyone in your organization has this straight, you won't find any traction. We go deeper into positioning in this video and with this helpful worksheet.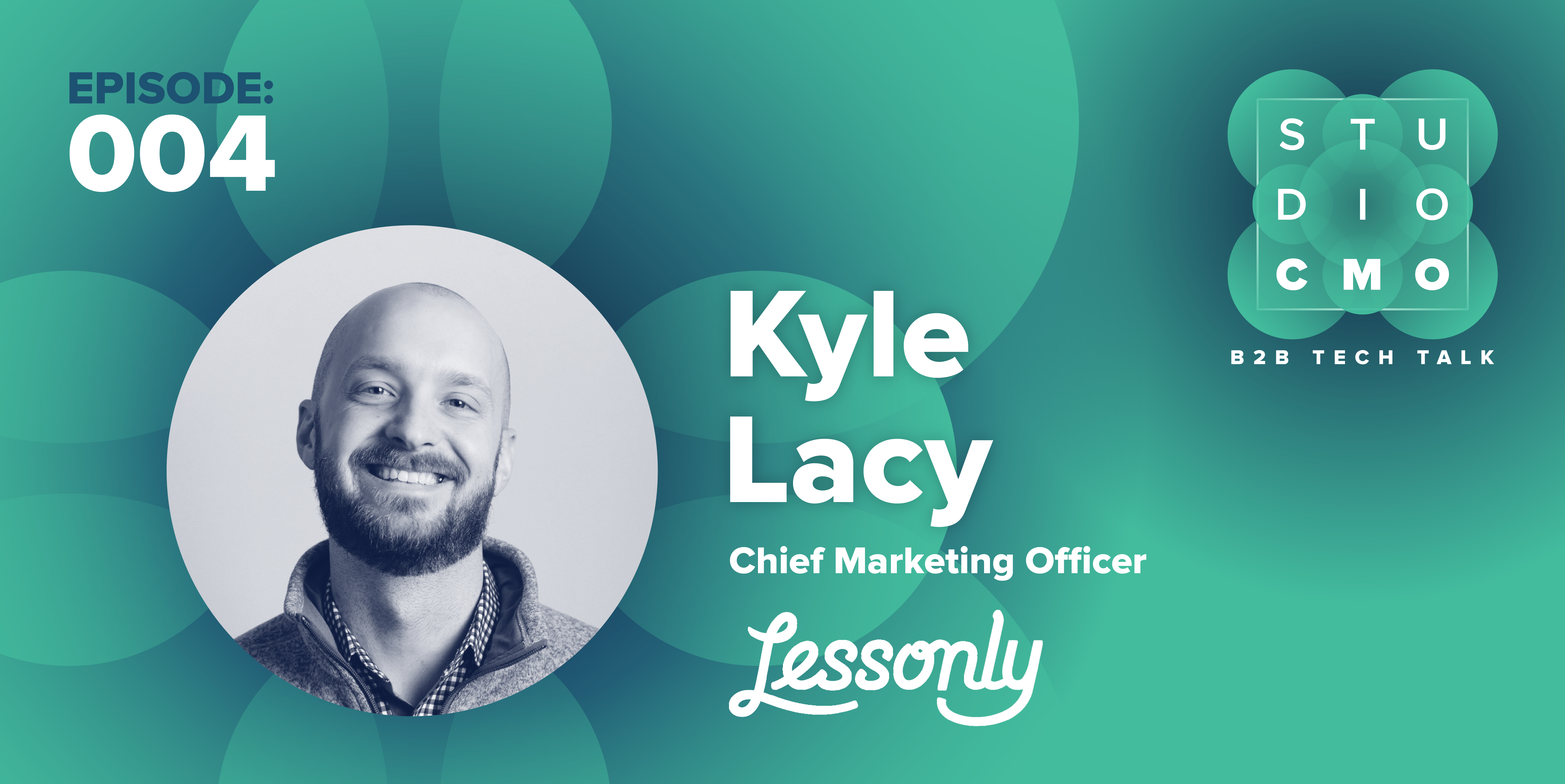 Kyle Lacy discusses "The Power of Sales-Marketing Alignment"
on this popular edition of Studio CMO.
2. Get the Facts Straight
Implement an internal communications workflow that specifies who and where information ultimately comes from.
For example, product marketing ensures that messaging and content comes from the product team, then flows to marketing to create collaterals, then back to product for clarification, and then on to sales for use. Collaboration and communication among the three teams during this process is key.
3. Simplify Your Messaging
Messaging can easily be misinterpreted when it is complicated, which can sometimes lead to incorrect information being shared externally. And we know in the world of B2B tech, messaging can get complicated quickly. Focus on simplifying your messaging and product information into a format that everyone can understand.
If you're currently in the process of ramping up your teams, crafting messaging in a language everyone understands simplifies on-boarding and long-term training. When developing your messaging, include product, marketing, and sales teams to ensure it is accurate, clear, and easy to deliver.
4. Centralize Your Message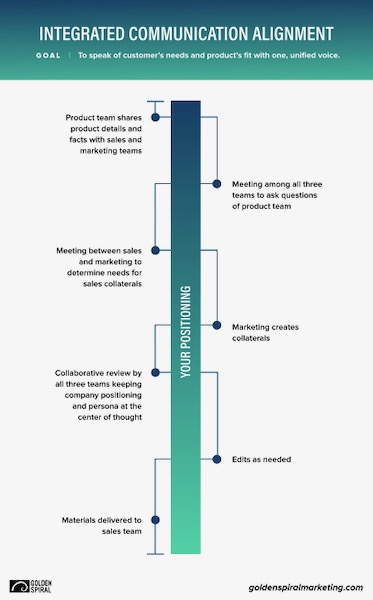 To help simplify the content creation process, create a master list of materials your sales team needs for each product. This gets you started on the right foot and ensures your sales team has an equal number of content pieces for each product.
For example, for each product you may want to create:
an introductory video
sales slick
demo video
sales presentation
webinar
case study
three related blogs
For more on creating branded videos,
check out this article and this podcast.
Mapping this out with your leadership team ahead of time ensures this process goes more smoothly. Because you'll be equipping your sales team with materials developed in a collaborative environment, you can be sure that the story being told is the same across the board, and they're not left to go rogue.
In addition to each product, be sure there's a master document with facts about your company — such as number of employees, core mission, value proposition, number of clients, etc. We recommend that this document live in a collaborative space — such as Google Sheets or Docs — where the document remains the same, but can easily be updated over time.
5. Hold Mandatory Training
Once you have your facts and messaging straight, you need a way to communicate them to your entire company. We recommend facilitating trainings whenever a new product is released or a major update occurs, as well as on a quarterly basis. These mandatory trainings shouldn't just be for your marketing and sales teams though. Be sure to include support, operations, and any other relevant teams to ensure everyone has the information they need and is on the same page.
Because trainings can be daunting (and at times a bit boring), try your best to make it fun! For example, have a catered lunch at HQ after the training, or offer some sort of personalized token to team members for achieving a certain level of success. You could also record these sessions so they can be used in on-boarding for a more streamlined new hire training process.
6. Create Open Communications Between Teams
Sales and marketing alignment is important — but so is sales and product alignment, and sales and support alignment. Foster an environment of open communication between teams that makes it easy for sales to ask questions and get clarification.
If your sales team needs information on-demand, you can also staff your sales team with a sales engineer who has previous experience on your company's support or product teams. Arming the sales team with someone knowledge of the product opens up doors for communication and ensures everyone is on the same page.
Focus on internal communications as a way of building camaraderie and company culture. Make it a company-wide initiative for individuals in different departments to meet on a monthly basis, one-on-one, to discuss their role, and how they'd like to work together to grow and improve the company. This concept, known as random coffee, has helped thousands of coworkers connect and communicate (even from remote locations).
Cross-functional meetings are great antidotes to challenges in delivering your message. For example, invite your lead product engineer to a sales meeting. This will allow members of one team to see and experience your message in a different way, often creating an "aha moment."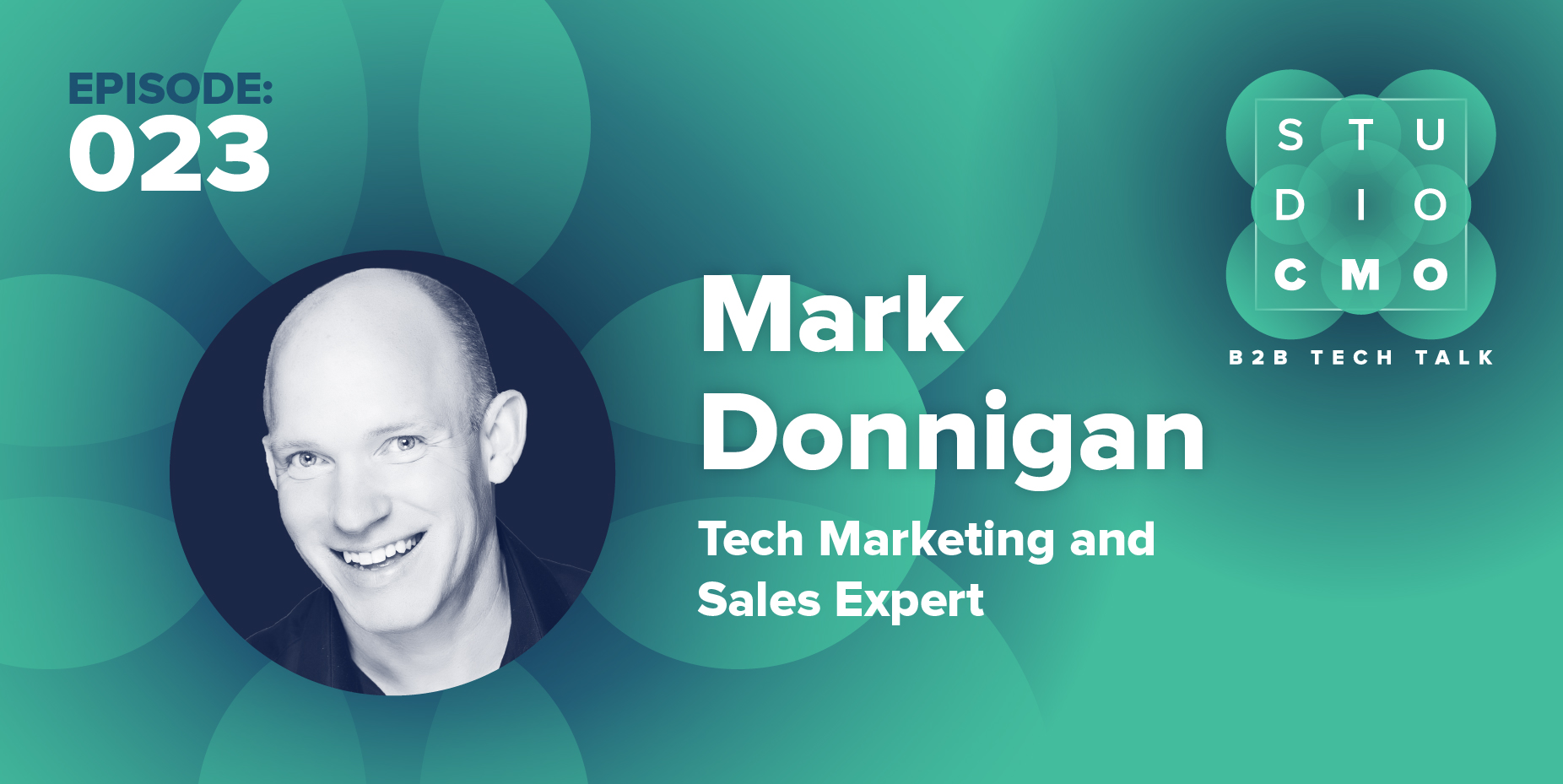 Mark Donnigan has led both sales and marketing teams at companies led by technical founders. Listen to discover how to have a unified C-suite that trickles down to your entire organization.
7. Send Internal Newsletters
Your employees want to be in the loop.
Create a monthly newsletter with all the information your company needs to know, such as product updates, staff changes, upcoming events, etc. It's also important to use newsletters to recognize accomplishments and personal milestones, such as weddings, births, engagements, etc. Individual departments don't always have a reason to reach out to each other for work-related tasks, so giving them a reason to reach out, say hello, and congratulate a fellow colleague builds the open communication that is required for company success.
8. Hire People Who Live and Breathe Your Company Culture
Internal communications alignment is easier from the get-go when you hire individuals who live and breathe your company culture, believe in your values, and want to help you work toward your goals. They will be communication facilitators, inspiring leaders, and go-getters.
From an operational standpoint, you need to "live" your mission and values if you expect them work. At Golden Spiral, we discuss our values openly in the hiring process and actually "grade" candidates based on alignment with our values. So that we continue to embody our values, we make value alignment part of our employee evaluation process, and we have employees rate our company embodiment of our values through our quarterly internal survey. And of course, we have our values featured prominently on the wall at our office. Internal communications are not a one-and-done activity — you have to reinforce your message consistently.
If your company hasn't already drafted its mission and values, stop all of your product marketing and company marketing activities until you flex these out. These will create stronger internal and external communications.
The First Thing to Do After You Read This Article
Cut through the clutter. Invite your top salesperson to sit down with you to talk frankly about where alignment breaks down. Take that information to heart.