How to Discover the Pain Points of Your HealthTech Prospects
If you don't know what your prospective customers are thinking, feeling, and doing about the issues they are facing, you don't know your customer.
They are on a self-service journey, making irrational decisions, and trying to navigate the confusion caused by conflicting information from multiple solution providers.
In this blog post, we:
Present a video about the cognitive triangle
Outline types of pain points your prospects experience
Suggest five questions you can ask prospects through the sales process
Why do Pain Points Matter?
Defining pain points can help HealthTech companies speak to their prospects like humans. Rather than trying to simply sell a product, when you understand your prospect's biggest pain points, you can offer a solution just for them.
Understanding your buyers' pain points can help you:
Determine if a prospect is the right fit
Speak to prospects on a human and emotional level
Close more deals
Which does your content do first: rattle off a list of your features or address your prospects' problems? Do you offer feedback and discussion opportunities through your emails, online forms, or blog comments that will allow you to hear the stories of the situations that are most painful for them?
The more you know your prospects and their pain, the more deeply and quickly you'll be able to guide them to how your product or service alleviates that pain.
Maintain a conversation with your prospects, even digitally. When the self-service sale finally opens into a person-to-person connection, you'll be in the best place to move your prospect to the signature line.
Understanding Your Customer's Pain Points:
Understanding your customer's pain points can be just as annoying to you as the pain points are to your customers.
The questions your customers wrestle with cause them to feel at risk in their careers. The pain points make them frustrated. They are worried that if they don't overcome them, they will be held responsible for limiting their companies' growth. These issues are discussed over and over again.
Below are some noteworthy business pain point statistics that have swelled recently:
The Cognitive and Rhetorical Triangles
We all have pain points in both our personal and professional lives. They are what can drive us insane, and therefore, drive our choices and purchases.
3 Pain Points Your HealthTech Prospects Experience and How to Address Them
For most HealthTech organizations, your customers' pain points can be broken down into three main categories. It's up to your organization to address each one throughout your website as well in your marketing and sales collateral.
Process/Productivity Pain Points
Particular processes take too long, which inhibits productivity. Current solutions waste too much time with minimal results. For companies seeking a new technology solution, this is the most common pain point.
Cedar, a healthcare payments tool, addresses this point immediately when you hit their site (GIF below) and many places throughout their content and service offerings. The motion on the home page even helps the provider shopping for a solution feel the struggle lightened. They are gaining more payments with less struggle while simultaneously reaching 88% patient satisfaction.
Financial Pain Points
In some cases, your prospective customers might be spending too much money on their current solutions. Now they're either looking to save money or get a better bang for their buck.
Medaxion is solving a major problem for hospitals. In order for them to do their jobs with excellence, anesthesiologists must serve their patients with speed and have many options at their fingertips. The past way of pulling meds and supervising patients in surgery has led to tracking and billing problems down the line wasting hundreds of hours and creating billing headaches.
Medaxion promises to make it easy to capture, share, and analyze anesthesia and pharmacy data in real time. Their application delivers complete case documentation and drug administration data directly to clinical, pharmacy, and revenue cycle management teams thus solving the financial pain point.
Functionality and Support Pain Points
Your prospective client thought they had found the ideal solution to address their pain points…until it was implemented. When a company purchases the wrong software, they hit functionality and support hurdles that lead them to seek out a new provider quickly.
The belle of the ball answering this pain point is Zoom. Pre-COVID, they spoke to this pain point by concentrating on client testimonials and reviews as a direct response to the struggles potential users had with their competition. It's an understatement to say that it worked.
Pre-COVID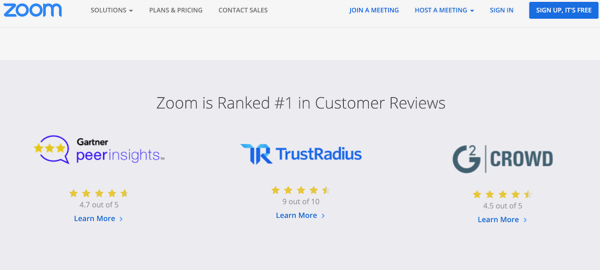 Current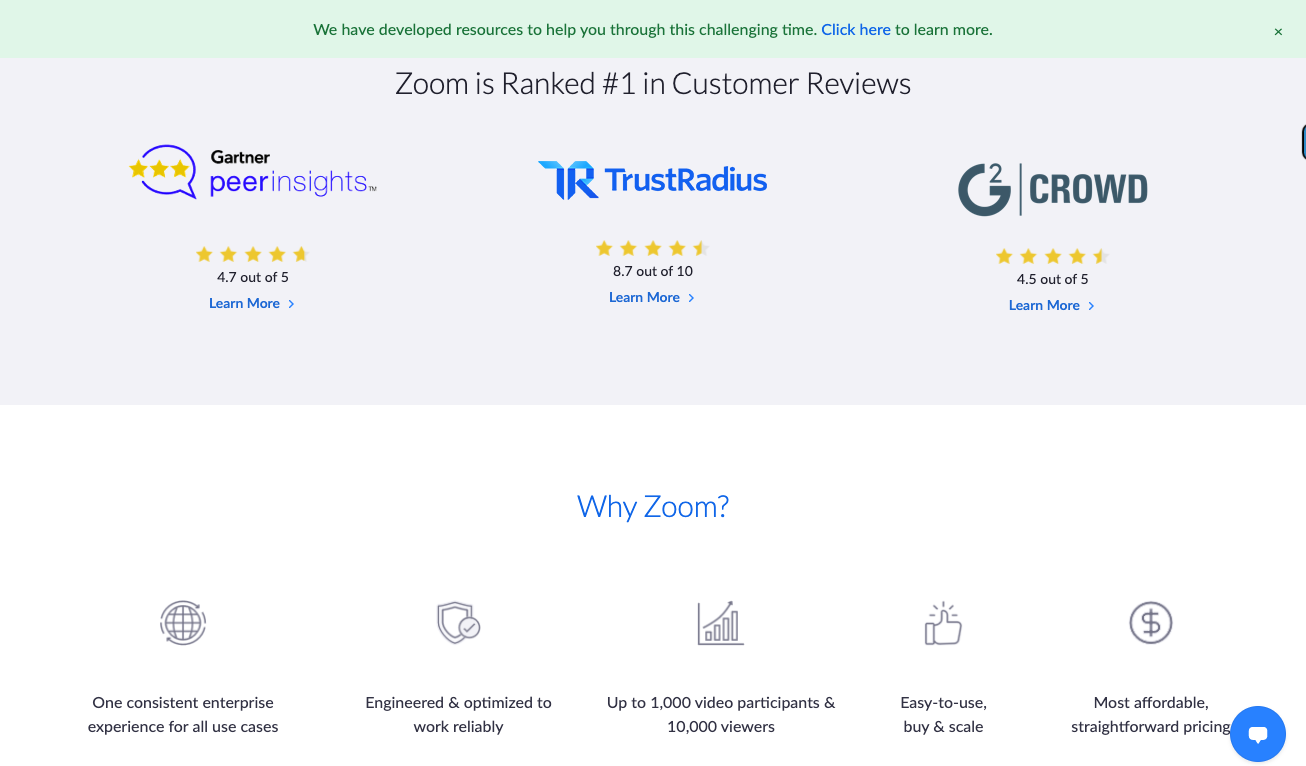 How to Find Your Customer Pain Points:
Do ask open-ended questions. Use phrases like who, what, where, when why, how, help me, and describe
Do ask probing and clarifying follow-up questions. Prompt a story from your customer with phrases like:
Tell me about…
When that happened, how did you respond?
How did you feel when X happened?
Don't ask leading questions. Leading questions often result in a simple "yes" or "no" answer. You need your prospect to spill the details.
Contact Golden Spiral Marketing For More Information:
Struggling to find solutions for your HealthTech company's pain points? Contact Golden Spiral Marketing today and let us help. We work with B2B HealthTech companies to create brand positioning and drive demand generation.