Don't Redo Your Website Until You Read This Post
Websites need to be overhauled every two years.
Myth or best practice?
Many companies who approach Golden Spiral for website help feel like they're in a fire drill. Their website isn't very active and it's been a couple of years since they've updated it. They need a new website and they need it now.
I'll confess that we used to accommodate this approach, but over the last year we've changed the way we approach clients who come to us like this. We now say, "Maybe you need a new website. Maybe you don't. But we don't have enough information yet." We now think in terms of growth-driven design.
If you are feeling the urgency of overhauling your site, don't sound the alarm until you evaluate your thinking about what a website is, what it does, and how it serves your mission.
Your website is a dynamic marketing tool that can be shaped to fit your exact needs. If you are starting with "we need a new website," the odds are good that you are responding to a bigger problem that you have not yet articulated. You're leading with a tactic and not strategy. Your website needs to change and grow on an ongoing basis, but you may not need a revolutionary shift.
Before you change your website, make sure you know what you need in these five areas.
01 Analytics
Do you know what your web visitors do when they come to your site? Do you know how long they spend on the site or what pages work better than others?
Many companies in B2B tech have a muddy view of what their users and buyers are doing because they haven't evaluated and updated their analytics recently.
For most companies, your ultimate goal is to convert visitors. You want a visitor to become a lead and eventually make a buying decision. A deep dive into your analytics can tell you how you're doing here and what you need to fix. Analytics are the most "under the hood" change you need to consider.
The questions you ask based upon your analytics should come out of the purpose of your website. If you understand your business goals first, you can determine whether your website is doing what you need it to or not. If it's not working toward your goals, you may need a new website or an overhaul of certain parts.
If you intend your website to be a brochure to support your sales team, then you don't need to pay as much attention to conversions on your contact page (because you are already having an active conversation). If you have no problem getting new clients through your website, work to keep the user flow and conversion points the same, which analytics can clearly map. If you are constantly hiring team members, pay close attention to your careers page and make sure the flow to and from the page is converting into résumé submissions. Pay more attention to your about page and culture page. There are few binary "good" or "bad" analytics, it all depends on the goals of your website.
02 Your Position in the Marketplace

"We need a new website because our current one does not clearly communicate who we are, what our product does, and the market we serve today." This is by far the most common conversation we have when discussing a website redo. The problem is that a "bad website" is merely a symptom of a bigger problem: you do not currently articulate what problem you solve and how you position yourself in the market.
When you are well positioned, visitors to your site can see how you're different from your competition and understand how you stand out. Your positioning is the most important message your website communicates. Before assuming you need a new (and likely expensive) website, evaluate your positioning.
To determine the strength of your positioning, ask yourself these questions:
How well do you understand all of your audiences? Who is the key persona? Make sure you have a deep understanding of who your users are, and more specifically, who your buyers are.
You can't understand your personas unless you understand what their problems are. Why are they coming to your website? What problem or problems are they facing, causing them to turn to you for answers?

Does your website quickly and succinctly help them feel at home on your site, understood, and that you can answer their questions?
If your website is communicating these things, you have a good grip on positioning.
If the core message is intact, let me challenge you: choose clarity over creativity. Sure, you want to convey your message in an eloquent and memorable way, but clarity should win in every discussion.
03 The Experience of Your Users
The user experience (UX) of your site is all about guiding your user through an intentional experience that both delivers the content they want to find (solving their problem), while also delivering it in a manner consistent with your sales cycle. Easy, right?
You want those who find you from a Google search, an internet ad, a social media post, or a recommendation of a friend to navigate their way around your site easily and do so with an increasing sense of "they can help me solve my problem."
UX: Does your homepage clearly tell visitors who you are and what you do in the first few seconds?
Purpose of your website. It's really easy to say we're trying to convert customers. Okay, great. So is everyone. How are you trying to convert customers? What does your sales process look like? What does your sales team look like? Are you doing a lot of cold outbound sales and that's driving 90% of your revenue? Therefore, does your website just need to be a brochure, where your team can send people to? Do you need landing pages because your sales team is setting up catered experiences for that prospect? Or is your sales team accounting for maybe 40% of your sales, and you're having a lot of inbound leads? Because that's drastically going to shift the approach (user flows) of the website. If you just need a brochure, we don't need to pay as much attention to user flows and deeper level pages and organic traffic, because it's a guided conversation, rather than a self-serve experience.
04 The Visual Aesthetic
When companies approach us for a new website we discover one of five observations about their aesthetic:
A. The site doesn't match your brand. Has your visual identity changed since your last website overhaul? We've seen websites where companies have changed the logo on their site but left everything else in place. The complete visual identity system of your brand communicates on multiple levels. Our Vice President of Creative, Bennett Farkas, spoke in detail about the when and the how of transforming your brand.
B. The site has a good aesthetic that makes sense. The brand has a good understanding of visuals and has developed and deployed a strong visual identity system.
C. The site has an outdated aesthetic. It holds together, but it just doesn't meet the trends and tendencies of current web design.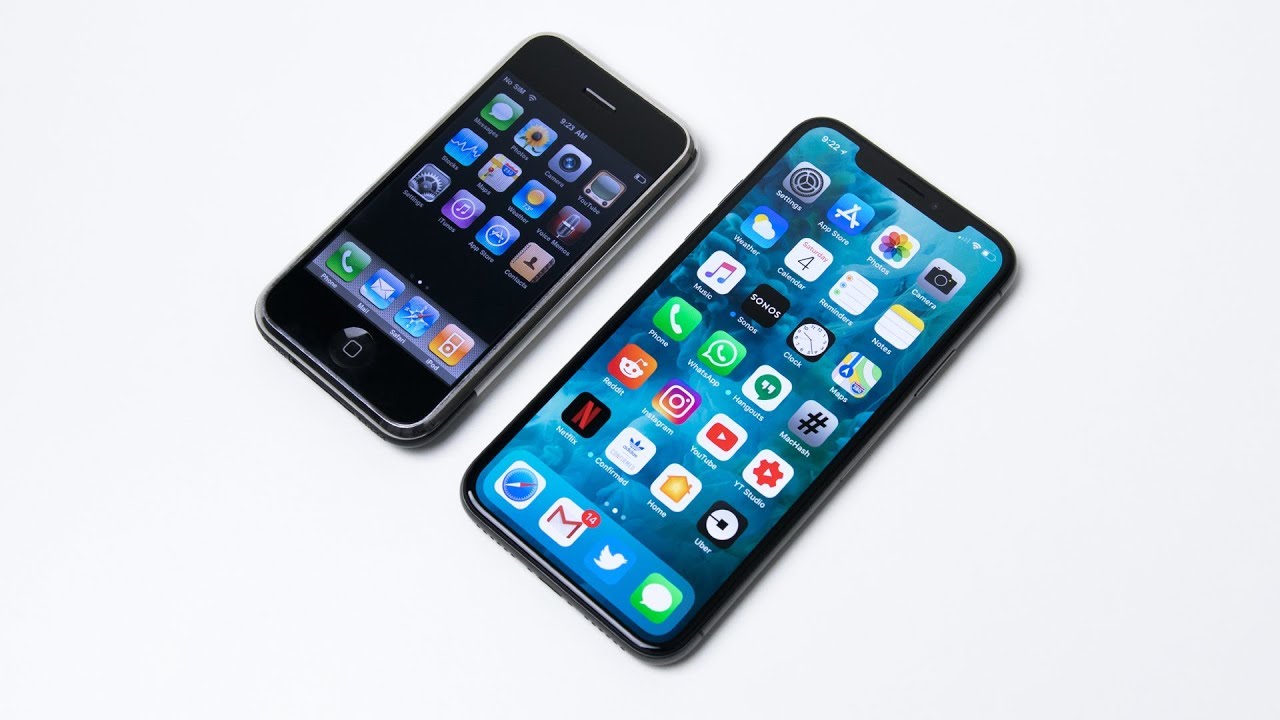 For example, skeuomorphism was the top UX aesthetic years ago when the first iPhone and iPad were designed. This design approach basically consists of taking real-world objects and transposing them into the digital landscape in a real-world way. Shortly after, there was a steep transition to the flat design you so often today.
Design continues to evolve. The flat design of the last few years has been combined with gradients to bring back some of the missing depth and delight circa . It is important your site represents your product as a modern solution.
D. The website is just plain ugly. We see the fewest number in this category, but it happens.
E. The website looks just like everyone in your competitive niche. If your site doesn't differentiate your company from your competitors, it just blends into the landscape. We recently worked with one company to amplify their brand, turbocharge their content, and overhaul their website. Through our analysis of the competitive landscape, we noticed that their existing website was primarily blue — just like their top competitors. The entire niche was blue.
So we intentionally removed blue from their aesthetic as a way to differentiate them visually from their competitors because if you see three other companies and they have these similar colors, you're going to group them together in your mind. You will treat them as "same." But, if there is a clear standout, that company is memorable.
There's a lot of psychology behind colors. There's a lot of subjectivity in what is good or bad, but these decisions go back to: What are your goals for your website? What are you trying to do?
Dive deeper into design, color, and aesthetic through these articles on our website.
05 Integration
Your website should be designed to be a powerful marketing tool to meet your business goals. In order to accomplish those goals and track your customers through their entire journey, you should connect your site to your marketing platform or CRM. Whether you're using HubSpot, Pardot/Salesforce, Eloqua, Marketo, SharpSpring, Mailchimp or any of a dozen other tools, make sure every page plugs in well and doesn't conflict with others. Sometimes our developers will look into the code of a site only to find three or four tracking codes that do essentially the same function, but since all are active at the same time, the site slows down dramatically.
You may need a new website if you're migrating to a new system. Creating from the ground up might be easier than retrofitting every aspect from one system to another.
Digital Reasoning deploys machine learning that helps companies from banking to health care to law enforcement process millions of pieces of communications data to serve their constituencies better. Because they serve distinct market segments, they wanted to integrate their website with Demandbase, an AI-based marketing software platform. Digital Reasoning's goal was to deliver smart content based on multiple visitor data points. Keeping their goal in mind, we used some of Demandbase's tools and custom coded others. Integration for integration's sake would not have delivered on the client's goals nor delivered the results they need. Always start with the purpose and goals in mind before you integrate.
You need to think integration from the very beginning of the website design process. Technology, design, messaging, marketing platform, and analytics all need to be integrated together.
The Human Factor
While your website runs on a technology platform, your marketing automation software sends emails and captures activity, and your analytics track data, it will be human beings who build your website. Be mindful of these three bottlenecks in your web design or redesign. Consider what is likely to change on an ongoing basis and build the site to accommodate those types of changes.
Bottleneck #1: Debate
"Your opinion, while interesting, is irrelevant."
If you're around our office for more than an hour, you'll hear this phrase, or at least the idea. In meetings or around the coffee pot, we, too, are prone to offer our own opinions about our work. We use this phrase to remind ourselves to always look at our work — content, design, and UX — from the perspective of the persona only.
I had a very insightful conversation with one of our designers who was concerned about the effect of revisions. She was designing for the end user, but was getting feedback from our VP of Creative and the Account Director. Then, more feedback came from our client point of contact plus even more from the other client stakeholders. Each layer of feedback took us further away from the target persona. Revisions aren't bad as long as they remain focused on the target persona.
So when we're presenting a web design, we don't necessarily listen to or respond to, "I like that photo. I like this color." Those observations are completely irrelevant. We will press back with, "I'm glad, but does it resonate with the persona?" We try to start our observations with, "I think this works for our persona because…"
This mindset should keep the debate over aesthetics or preferences to a minimum. We use our company value, "Goal-Focused Collaboration" as a way to hold ourselves accountable.
Bottleneck #2: Ongoing Optimization
Your website is not static. It needs to grow and change with you. Naturally, you will be adding content — blog posts and gated resources — on an ongoing basis, but many other features will be added as well:
New copy
New logos or information about new clients
Landing pages to support events
Your next new product
Career information (i.e., job descriptions and culture feature)
Is your website able to take all of these new features or will you be in a constant cycle of breaking and fixing your website?
Ongoing optimization should be a part of your website process each month. What's working? What's not? How can we improve load speed? Have we missed any opportunities to improve our SEO?
If you've visited our website before, you won't even notice that we've overhauled our site in the recent past. It looks the same — same aesthetic and same content — but we realized we had added on many features and they were slowing us down. We found ways to take the lessons we've learned from creating 50+ client websites and applied them to our own (and now our traffic is up).
Bottleneck #3: Anticipate Challenges
New Vertical
What would happen if you expanded your product's market to a new vertical? For example, you tweaked a health tech product to serve the financial tech vertical. That means you have a new persona. You should add that vertical to your website thinking from the ground up starting with your understanding of your new persona.
What implications does a new vertical have for your homepage? Your content? Your gated pages?
Trade Show Season
Is your website ready for your next trade show or event? Can you easily add specific landing pages for those you meet at your event? Have you created an email nurture campaign for follow up? Can you quickly add a slider (or other dynamic feature) to your homepage that gives critical info about your presence at the trade show?
Key Takeaway
As you consider your website, keep asking good questions: "What is our user flow? Where are they coming from? How did they get here? Where are they going next? When do they leave our site?" Is your site performing on all five fronts — analytics, positioning, UX, aesthetic, and integration? If it is, don't redo your site. If it is not, it may be time for an overhaul. Golden Spiral can help. An agency-built website doesn't mean it will be expensive to maintain or complicated to update. Start a conversation with us. We'll give you an honest opinion about the state of your site.