Eight Rich Content Mistakes Your B2B Tech Company Can't Afford to Make
Every inbound and content marketing strategy requires rich content pieces to engage users beyond standard blog content. By definition, rich content pieces are any piece of content that deviates from the standard text and images on a page. Options include: videos, webinars, eBooks, white papers, guides in the form of pillar pages, and many more. Most rich content pieces—with the exception of videos and pillar pages—are gated, meaning a website visitor must fill out a form to engage with the content.
Rich content pieces are a staple that your B2B tech company needs to support your lead generation strategy. They are also effective for nurturing leads you've already converted, serving as the bridges that guide prospects from one stage of the funnel to the next. Because of all this, the structure and integrity of your rich content pieces should be of the utmost importance.
If your B2B tech company is investing precious time and resources into developing rich content, you'll want to be sure you're not making any of the following mistakes that could be detrimental to the infrastructure of your funnel.
1. You're Gating Everything… Or You're Not Gating Anything
To gate or not to gate—that is the question. Not every piece of rich content you produce needs to go behind a form, and the success of pillar pages is living proof that Google rewards ungated text content. If your company is putting every piece of content behind a form with the exception of blogs, you're losing out on an opportunity to win the trust and authority of prospects.
In other words, why would someone download an eBook if you haven't proved yourself credible, yet? Every digital interaction is a transaction. I love the way my friend Mia Charette frames rich content:
Rich

content

is the product.

Your prospect's

information

is the cash.

Your

form

is the register.
Prospects are not willing to pay for a product with their personal information unless they understand its value and trust its source.
At the opposite end of the spectrum, we've seen plenty of tech companies give away all of their content for free—from insightful eBooks to case studies. If you give your content away, you'll likely engage more prospects but you'll have no idea who they are because you can't get their information!
If you're looking for that "Goldilocks" answer, here's our suggestion: Put your most important assets—like eBooks, product slicks, white papers, and on-demand webinars behind a form, and allow pillar pages, guides, reports, blogs, videos, and infographics to live on your site, ungated.
Here's some research to further back up that claim:
Only 19% of buyers are willing to exchange information for podcasts and video

Only 24% are willing to exchange information for infographics

76% are willing to exchange information for whitepapers

63% are willing to exchange for eBooks

79% are willing to exchange information for webinars

57% are willing to exchange information for case studies

66% are willing to exchange information for are third party/analyst reports
2. You're Wasting Time Only Creating New Content
New content is important, by all means. But, some of your best content can be made by merging blog posts together into a single downloadable white paper or eBook, transcribing a webinar, or sharing recordings of previous webinars.
For example, let's say you wrote a series of eight blog posts on cybersecurity strategies for hospitals. Repurpose this content into an eBook that contains the content of those eight blog posts (and maybe just a bit extra). Then, promote that eBook in each of those blog posts to earn the new eBook traffic. Create a call to action (like the one below) that shows off the eBook and include it in each post.
For webinars, the strategy is even easier. One benchmark report from On24 shows that on average, 35% of webinar viewership comes only from on-demand viewing — meaning almost two-thirds of your audience wants to consume your content at their convenience.
This suggests that it isn't the "timing" or the "live" aspect of a webinar that matters, but rather the content.

3. You're Stuck on Thinking "Rich Content" Equals "Long Content"
Rich content doesn't always mean a 50-page eBook or long, well-produced webinar. Sometimes, the most useful pieces of content are worksheets, reports of statistics, lists, or templates that help prospective and current clients do their jobs better.
For example, at Golden Spiral, one of our most popular (and helpful!) pieces of content is our Competitive Marketing Analysis Template. We took our client-tested method of understanding the competitive landscape and created an addressable spreadsheet. The technology is simple and the size of the download small, but hundreds of B2B tech companies like yours have now conducted similar competitive analyses. We didn't give away all of our trade secrets in the download (and neither should you), but the tool works and continues to convert leads after more than a year.
4. You're Not Providing Content on Products
Content marketing is about sharing thought leadership, earning trust, and proving your authority. But, it is also about getting the right piece of content in front of the right person at the right time. Rich content about your product or solution is key for nudging prospects from the "consideration" phase of the funnel to the "decision" phase.
Put product slicks, data sheets, buyer's guides, and demos behind a form on your website where they make sense, such as on the product landing page.
5. Your Forms are Too Long… Or Too Short
Forms are tough. Long forms mean fewer conversions. Short forms sometimes mean you don't get all the data you need to nurture leads down the funnel.
But, when it comes to downloadable rich content, short forms are the way to go, as numerous studies show that decreasing form length does increase conversions.
Here's our recommendation: create a series of different forms based on the type of rich content you're gating. For example, a newsletter subscription should be much shorter than an eBook download form, and a form for a rich content piece on a product should be longer than the eBook form.
In other words, there is a direct correlation between your prospect's stage in the funnel, and how much info they are willing to provide, and that needs to be top of mind. Here are our suggestions on form length:

Newsletter subscription:

1-3 form fields

eBook:

3-5 form fields

White paper:

3-5 form fields

On-demand webinar:

3-5 form fields

Product overview slick:

5-7 form fields
If you use a CRM like HubSpot, you can also use progressive profiling to get more data with fewer form fields. Progressive profiling allows you to serve up different form fields as contact information is acquired.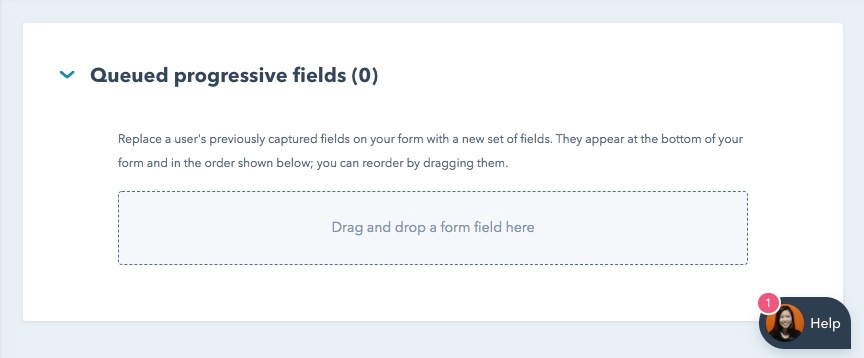 For example, once a contact provides you with their Job Title, on another form you may ask for their "Biggest Pain Point." This keeps the form short in both cases, but you get all the information you need. Keep in mind users have to have cookies enabled in their browser for this to work.
6. You're Not Promoting It Strategically
When you finish a new rich content piece, it is a huge accomplishment! Promoting it strategically will ensure it gets in front of the right people, at the right time, to earn that important conversion.
When you launch a new content piece, it is time to make a buzz about it, and here's what we suggest:
Write a Blog Post: Use this blog post to tease and promote the new piece of content. This way, it can also be shared in your regular blog digest or in social posts.
Send an Email: Does your new rich content piece strike a particular nerve with a segment of your funnel? Or maybe a particular persona? Send them an email that promotes the content piece.
Invest in Paid Ads: You can't just expect new leads to find the amazing rich content piece you put together. Put ad dollars behind your new rich content piece on LinkedIn, Twitter, or Facebook.
Promote it in Previous Blog Posts: If you produced a new piece of rich content that is relevant to old blog posts — add it! As our SEO expert Chris Turner often says, "Websites don't rank; pages do." Someone is likely to stumble upon a relevant blog before your website or the resource download page.
7. You Didn't Use a Thank You Page
After target customers click to access your rich content piece, do they receive a simple "thanks for downloading!" message? That's a small gesture for someone giving you their information in exchange for your rich content piece.
Thank you pages are a key component of the inbound and content marketing process and should be used in association with every rich content download you create.
And for best practices on optimizing your thank you pages, read this blog post.
8. You're Not Nurturing Those Who Download Content
You earned the precious conversion. Transaction complete. Bridge crossed! Then, what did you do? Did you just leave them in your CRM and hope they'd continue to engage with your brand? I sure hope not!
Rich content pieces are the bridges that guide prospects through the funnel, not because they are on a self-guided journey, but because you're leading the way. Using your rich content download as a "trigger," you can then guide prospects from one stage of the funnel to the next with a series of nurturing emails.
This is often the most complicated and overwhelming part of the process, and we encourage you to start with 1-3 pieces of content that are "key indicators" of where someone is in the funnel. For example, someone downloading a product slick should be nurtured differently than someone downloading a best practice eBook. Once you have your key pieces of content identified, you will then want to build automated workflows that serve up more content and resources based on that prospect's persona, stage in the funnel, pain point, etc., with the end goal of earning their business.
Key Takeaways
Rich content pieces are valuable tools for moving your prospects from one stage of the funnel to the next. With a solid infrastructure in place, you will increase site traffic, conversions, and even revenue.
Do you need help getting a successful rich content strategy in place? Our talented team of B2B tech marketing experts would love to help. Schedule time with us to discuss your future.