Eight Statistically Proven Priorities for B2B Tech Marketing
The statistics are confounding. According to Content Marketing Institute, 93% of B2B firms use content marketing, but only 42% of them feel that it's effective. Not only that, but 55% say they are unclear on what content marketing success even looks like.
In your marketing efforts, do you feel the same tension? What can you do to feel and be more effective?
We know you've felt the pinch. We hear it from our customers and prospective customers every day. Business pressures are constantly and rapidly changing in our post-digital age. B2B tech companies need to adapt and reprioritize their content and other marketing strategies, and they want to see signifiant return on investment (ROI) for all the resources they've committed to these efforts.
In this article, we will examine eight proven B2B tech marketing priorities and the research behind them.

A strong brand can influence buyers.
A recent report from Lippencott revealed that 39% of B2B purchase decisions are driven by brand, making it more influential in the decision-making process than both features and price. The report read, "B2B buyers are concerned with the vitality and longevity of the brands behind the products they buy." In your ecosystem, your brand establishes credibility and trust with your potential customers.
A strong brand helps customers see you as a long-term collaborative partner.
Your customers want someone to lock arms with them for the long haul. You want the opportunity to turn a customer into a raving fan to whom you can sell more of your products and services.
A strong brand separates you from your competition.
Google reports that, "On average, B2B researchers do 12 searches prior to engaging on a specific brand's site." Think about that for a second: Your potential customers are viewing a dozen of your competitors before they engage with you. How should that thought influence your marketing? Do you know your competition? Are you positioned to distinguish yourself from them?
2. Know Your Audience
Your customers don't do business with your company. They do business with your team—real-life human beings. In the same way, you don't do business with companies. You work with real-life human beings.
Build real personas.
Much has been made about the use of personas in B2B. Are they dead? Are they useless? The fact remains, if you don't know your potential customer types and the problems each is trying to solve, you will struggle to pair your solution with them. Do the work to find their greatest pain points and share the information with all involved in marketing, sales, and customer service.
Remember there are multiple people involved in the decision.
Gartner found that there are now 6.8 people involved in a purchasing decision in the B2B high tech sector.
3. Craft Content with One Eye on Your Customer and the Other on ROI
As we said at the outset, 93% of B2B firms are employing content marketing. The most frequently used tools are:
social media content (92%)
eNewsletters (83%)
website articles (81%)
blogs (80%)
in-person events (77%)
Content marketing is evolving into a much more strategic, mature, and measurable approach. The key is strategy: 60% of those with a documented strategy said it was effective versus 32% of marketers relying only on a verbal strategy.
But strategy isn't enough. Demand Gen observed that 96% of B2B buyers want content with more input from industry thought leaders. Every piece cannot sell. That doesn't help nurture your targets through the Buyer's Journey and genuinely turns them off. Look at your buyers' behaviors:
47% of buyers viewed 3-5 pieces of content before engaging with a sales rep.
67% of B2B marketers say they see at least a 10% increase in sales opportunities through lead nurturing, with 15% seeing opportunities increase by 30% or more.
93% of B2B consumers wish companies would educate, rather than sell to them, according to Forbes.
Look at ROI from the big picture, not on each individual piece. A nurturing email campaign is just as important as a pricing page even though one may convert more often than the other.
4. Use More Visuals
We're all visual learners, whether we think so or not. Studies find that the understanding of information jumped from 70 to 95% with the introduction of images.
B2B selling can be complicated—especially when it comes to technology-based products and services. Video, photos, and graphics are an effective way to communicate complex ideas. The best B2B marketers are combatting complexity by creating content that educates the potential buyer in a compelling, easy-to-understand way.
Our clients have seen success by transforming their dense sales pitches and product demos into streamlined presentation decks and videos. These animated presentations walk prospects through our clients' complex technology in a way that makes it easy to understand and see the value they provide. The clarity from these visual resources sets our clients' offerings apart from the competition, impressing prospects and investors alike. Infographics, when done well, are excellent content pieces and are more likely to be shared widely. Check out this tutorial on building infographics.
Think about these stats :
Visual content is 40x more likely to get shared on social media.
Articles with an image once every 75-100 words got double the number of social shares than articles with fewer images.
Researchers found that colored visuals increase people's willingness to read a piece of content by 80%.
Infographics are liked and shared on social media 3x more than any other type of content.
5. Be More Mobile
Everyone has a smart phone. No, we don't have a statistic to back it up, but think about this: in your face-to-face meetings with prospective customers, has a single one of them had something else other than a smart phone? Here are the stats wedoknow:
90% of mobile users watch video on their phones versus 60% of desktop users.
Mobile drives, or influences, an average of more than 40% of revenue in leading B2B organizations. [Google]
50% of B2B search queries today are made on smart phones. That figure will grow to 70% by 2020. [Google]
A delay of one second in page response can reduce the conversions by 7%. [99Firms]
Is your website truly optimized for mobile? Do you test every email, landing page, and form on mobile, too, before going live? How are your load times? According to Google, "53% of mobile site visits leave a page that takes longer than three seconds to load." How long does your site take to load on mobile. Use Google's PageSpeed Insights to check your site.
Email is still the number one tool for engagement in the B2B space. While desktop still dominates B2B email open rates, mobile is climbing. That trend won't stop any time soon. Take a look at your internal email statistics. Is mobile response growing for you? How are you adapting your email offerings for mobile effectiveness?
Google's landmark B2B Mobile report is worth reading, even though published in 2017.
6. Create More Content
HubSpot reports these statistics that we can't ignore:
Marketers who prioritize blogging efforts are 13x more likely to see positive ROI.
Monthly podcast listeners grew from 24% of Americans to 26% year over year. [Edison Research]
47% of buyers viewed 3-5 pieces of content before engaging with a sales rep. [Demand Gen Report]
LinkedIn is the most effective social media platform for delivering content and securing audience engagement. [LinkedIn]
51% of B2B marketers prioritize creating visual assets as part of their content marketing strategy. [HubSpot]
What would it take for you to increase your content production output? What nw aspect can you add in 2020 — webinars, podcast, vlog, a greater emphasis on social media? Can you spread the pen around to different teams within your company to get different perspectives? Do you need outside help?
Golden Spiral grew clicks per month from social media by 700% this year by creating a strategy and cadence and dedicating a small amount of time resources (design, content, and programming). What can you do?
Yes, we're advocating for more quantity here, but don't let quality fade. Choose it over quantity. Build up over time maintaining (or improving) the quality as you go because Google and other search engines value relevance, original content, and length a lot more than the quantity of blogs.
7. Provide a Responsive User Experience
When prospects interact with you online, what problems do they encounter? In a ## recent article, our founder and CEO, John Farkas, looked at Customer Experience, which encompasses UX. He pointed out that by 2020, Customer Experience will overtake price point and product quality as the deciding factor in a purchase.
Customer Experience will overtake price point and product quality
Research firm Forrester released an April 2019 report on overall customer experience outlining nine trends—like AI assistants and the prevalence of notifications—that are reshaping how UX.
For example, voice assistants have been mainstream since the introduction of Siri. Forrester points out, "With more devices without screens connecting, consumers will increasingly look to voice to control devices and to complete more complex tasks."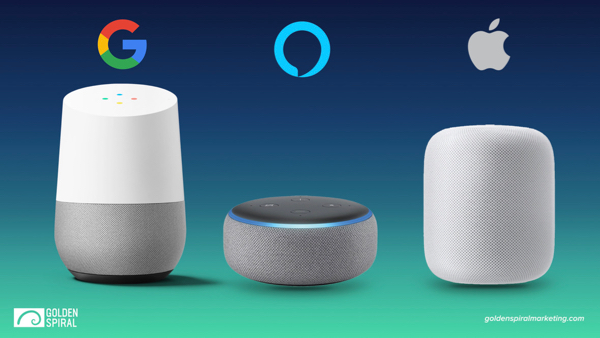 Analyst Andrew Hogan expands, "Modern design practices—like workshops, iterative prototyping, and user research—now direct digital CX efforts. Sophisticated companies are adopting these human-centric methods and abandoning touchpoint-by-touchpoint, feature-focused approaches. Why? Because they face seemingly infinite choices across their designs of sites, apps, third-party apps, voice interfaces, chatbots, connected devices, and notifications. As a result, many have wisely decided to design with human needs as their focus rather than checking all potential feature boxes."
8. Partner with an Agency
Whether you need more content, a stronger push for high search rankings, or help to design a user experience that works, partnering with an outside agency may make the most sense. You borrow their expertise and instantly gain more horsepower in the areas you need it. Many of our B2B tech customers juggle multiple tasks and are grateful to delegate their marketing tasks to us. That allows them to focus on their existing product(s), sales, customer support, and new product development. View our services here.
You don't have to be the experts at all things; be the best at solving your customers' challenges. Partner with an agency, like Golden Spiral, that is focused on telling your story and attracting leads. Schedule a strategic consultation today.
Let's Talk
If you are interested in starting a conversation, start by contacting us here.