Empowering the New Industrial Age
"When I was a kid, my dad's manufacturing facility was my playground," says Aaron Salow, CEO of XOEye Technologies, an exciting startup company that creates the world's best wearable technology systems for solving efficiency problems in the industrial workplace.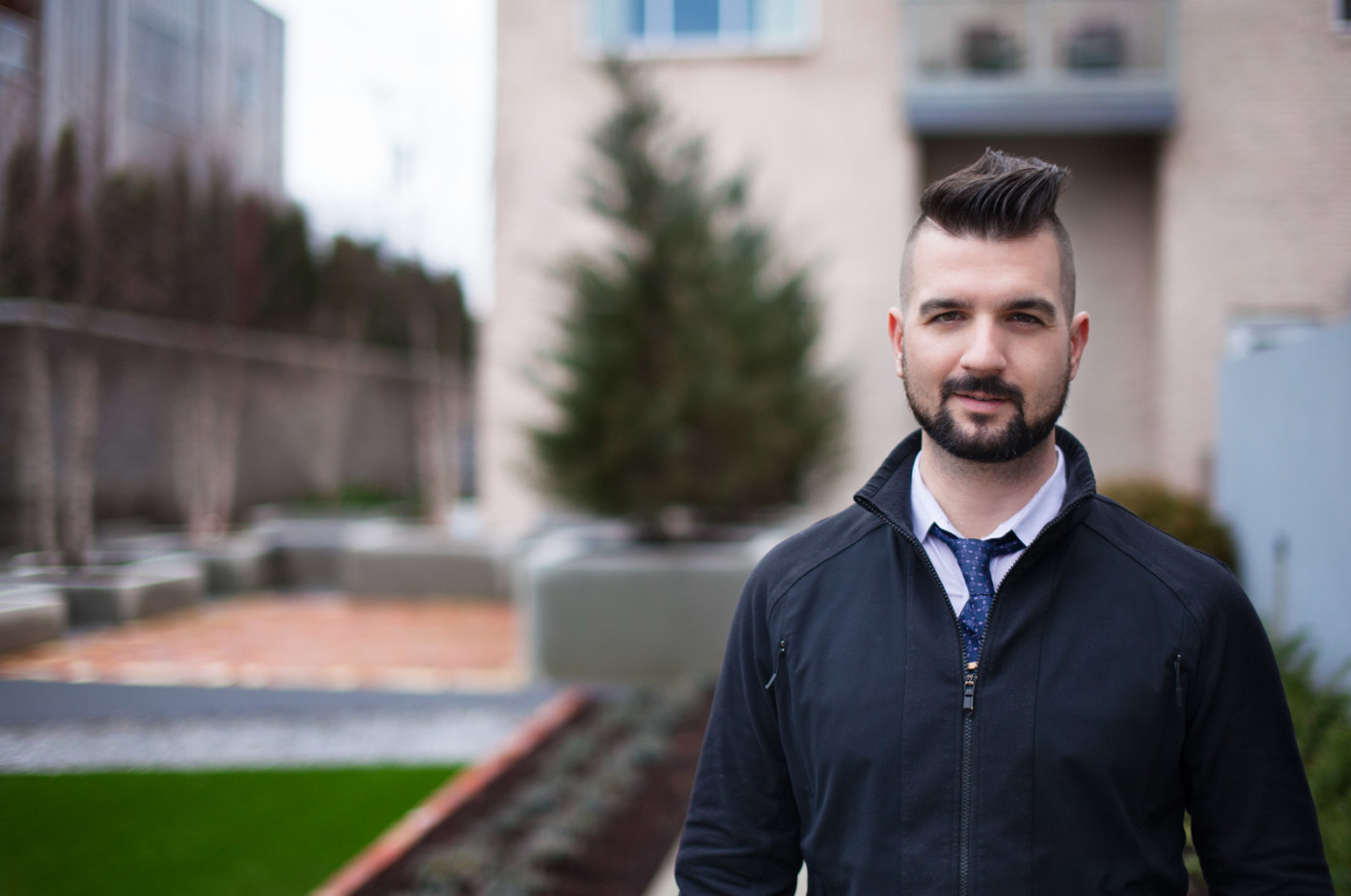 Aaron co-founded XOEye with his father, Chris Salow, a manufacturing entrepreneur. Long before he was old enough to work, Aaron spent his young years around his father's plant in Michigan. The blue-collar environment left a lasting impression and has shaped the dedication he brings to his current industrial technology venture. "Growing up in that environment gave me an appreciation for the men and women who built this country," he says.
"As a kid, it impressed me how hard they worked—how dirty and cut they were, how mentally and physically spent—and I respected them for that."
Aaron himself got his start when he was only 14 working alongside his father's crew on weekends and school breaks, which was an experience he says taught him the value of a hard day's work. "Dad said he'd pay me if I could run the machines as fast as the other guys," says Aaron. "It was a badge of honor to run the machines faster than anyone else."
Empowering the new industrial age
After completing his bachelor's degree at Trevecca Nazarene University in Nashville, Aaron returned to manage his father's plant in Pleasant Lake, Michigan, for several years before coming back to Tennessee. He spent the next four years rising through the ranks of a modular building manufacturer and earning his MBA at Belmont University.
The father-son duo founded XOEye Technologies and have shaped it into a leading wearable technology solutions provider serving the very industries in which he grew up.
"We've created an exciting solution for industrial efficiency in blue-collar businesses, and we've put together a truly amazing and creative team of people here in Nashville to make it happen" says Aaron. "What was important to us was to find solutions to the very problems we've encountered in our own industrial businesses and that XOEye customers deal with everyday."
XOEye Technologies is working to outfit today's industrial workforce with paradigm-shifting solutions that combine wearable technology with a customized operating system and cloud-based software that together facilitates managerial telepresence, remote employee training, remote diagnostics and quality control, and much more.

"Building something from scratch has been a worthy challenge," he says, "but that's part of what drives me. I love the opportunity to find solutions to problems that would make most people throw their hands in the air."
XOEye has attracted the attention of a number of notable investors led by Crestlight Ventures and Selous Venture Society who infused the company with $1.5 million as part of a targeted $2 million Series A funding round. That is propelling the company's completion of their operating system, conclusion of final testing, and to secure their ability to scale as they prepare for large scale deployment. They have completed a number of successful field tests with a variety of formidable companies who are excited about the chance to substantially expand the use of their technology.
They are indeed exciting and extremely full days for the XOEye Team, and Aaron is committed to keeping it all in perspective. "Some people believe business is a game you win at any cost," he says, "but I believe in honesty and in serving others first. I want my customers and my people to succeed. I know the good they'll do with that success, and ultimately it's the good of others that we're all about."
Golden Spiral has partnered with XOEye to develop their messaging, online presence, marketing collaterals and designed the operating system interface. We are thrilled about where they are heading and privileged to be a part of their story.