How Do Fintech Companies Build Brand Awareness Featuring Jason Beck [INTERVIEW]
This article outlines just one of the four marketing imperatives outlined by Jason Beck. For the full interview, click here to listen or download the audio of our time together.
---
According to Jason Beck, fintech companies have, "become over-reliant upon analytics." He believes the tools are necessary, but fintech — and all B2B companies for that matter, can become so myopic looking to measure brand awareness (e.g., impressions, engagement, PR placements, etc.), that we miss the larger point.
"The larger point is this: why does your company exist?" asks Beck, "It exists to bring value to a market. As you feel more pressure from board members to be accountable, there's more pressure to deliver and accelerate revenue. We get so consumed by analytics that we actually forget as marketers, the story that we're telling, the value that we're bringing to the market."
He believes that we can actually measure less and be more effective.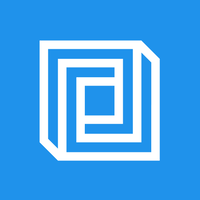 Jason Beck is the head of marketing for Merlon Intelligence. Merlon focuses solely in financial services helping banks, exchanges, and fintechs use artificial intelligence to level up their compliance game. Their product gives their clients the ability to quickly screen new customers, onboard them quickly, while limiting reputational and regulatory risk.
I had an opportunity recently to interview Jason about the four imperatives of marketing. You can listen to our entire interview and delve into the other three.
In this article, we will look at Beck's first imperative: brand awareness. His thoughts are expressed in italics.
What is Brand Awareness?
Socrates said, "The beginning of understanding is agreeing on what words mean." So when we talk about brand, we could just be speaking about a company's name. The modern take on brand is that the brand is what your customers feel; it's what they think you are. When they use your product or service, what do they feel?
But brand awareness is another matter completely. The literal definition is this discrete measurement: Do more people know about your company today for the right reasons than they did yesterday?
In order to increase brand awareness, you must give the public a reason to care about what you're doing.
What Does Ignaz Semmelweis have to do with Brand Awareness?
Brand awareness goes hand in glove with the second imperative, thought leadership (read or listen). You see that clearly in the story of Ignaz Semmelweis, a Hungarian physician who was an early pioneer of antiseptic procedures.
This interesting gentlemen discovered that physicians should wash their hands. Children were dying from childbed fever (also known as puerperal fever). If obstetricians washed their hands before helping mothers deliver their children, many fewer children would die. That simple act would reduce complications and infection.
Semmelweis was convinced — scientifically — that he could save lives. He had proven it in his hospital.
However, when he took his idea "to market" and used his "thought leadership" to "grow awareness of his brand," doctors didn't change. Children continued to die. He wrote his findings in a book in 1861 but was ridiculed. For years, he turned every conversation to saving children from childbed fever. He was actually placed in a mental institution in 1865 where he later died.
It took quite a few years after and many more child deaths before doctors actually started washing their hands.
Do you feel like Semmelweis?
I've lived in the startup world for much of my career. So often, I feel like I've had a life-changing solution to a real problem but have struggled to get to market. In many ways it is both easier and harder to increase brand awareness today.
How Deep Does Brand Awareness Need to Go?
Consider my field of artificial intelligence for a minute. The idea and pursuit of AI traces its history back to the 1950s. It's taken off in the last few years. Five years ago, you could say your product was AI enabled and that label would be an automatic differentiator in the market. Not so any more. It would perk up the ears and piqued the interest of the market.
Today, your customers don't actually care that you're offering an AI solution. What they care about is impact. Is your product going to actually change their lives.
You can measure so many things about brand awareness. There are hundreds of tools, like one of my favorites, Meltwater, to help you measure brand awareness. You can measure the amount of growth, how many people are writing about you, how many are posting and sharing, and how many are talking about your brand. You can log into your Google Analytics account and look at engagement by month, day, hour, city, ZIP code, and more.
But when was the last time you took a step back? When was the last time you stopped measuring a litany of things and looked at your impact.
Years ago, I helped lead marketing for Digital Reasoning, a client of Golden Spiral's. We were like the prophet without honor in our hometown. People here in Nashville didn't care about us. We were gaining traction in cities around the world, but not Nashville. We had to systematically share what we were doing and the difference it was making before our brand took off.
The best story we told was about how our product was being used by law enforcement to identify those involved in child sex trafficking and how they were being brought to justice. Digital Reasoning was the tool used by Thorn, a non-profit co-founded by Ashton Kutcher and Demi Moore. Law enforcement had an overwhelming job of sifting through the industry to find children who were being trafficked. Digital Reasoning's cognitive computing helped officers find victims and prioritize leads.
I could tell you all day long about our machine learning algorithms, but to tell you about how children have been rescued or how detectives have been more effective or how families have been reunited is a much better option. It got me out of the bed every day when I worked there.
What is the Path to Plumb the Depths?
Today, at Merlon Intelligence, I'm telling a new story. I began there in October of 2018. I have an amazing mentor in Stephen Epstein. We've worked hard to identify our market, develop three or four core messages, and then take them to the market.
Our path was straight forward:
Know our markets
Deeply understand the legitimate problems they're facing
Know why we exist
Know how to bring our customers to, as Andy Raskin would put it, "the promised land
We are targeting tier one banks to help them level up their financial crime compliance programs. We must reach the chief risk officers and chief compliance officers. We must also reach key media who talk about financial crime.
We've been on a journey to educate key journalists and analyst firms like Aite, Celent, Forrester, and Gartner.
When you know your markets, do your due diligence to glean from their experience, but also to inform them of what you're doing and why you're different.
We've discovered something fascinating: West Coasts banks aren't aware of this problem as much as East Coast banks. Financial crime compliance wasn't a problem they were seeking to solve and therefore many Silicon Valley companies weren't seeking to solve the problem.
We've also faced the challenges of change and innovation. Banks have a reputation for being slow to move and even slower to innovate. There is a seismic shift in the financial industry today. Any bank worth its salt has an AI focus innovation group that's using the very best NLP and machine learning.
Key Takeaway
What about your company? Could you walk through those four bullets above and discuss your company's work there? Do you know your audience well enough to know the challenges you face and what you must do to educate others?
It's a struggle. None of us wants to be Ignaz Semmelweis taking our world-changing solution to the grave.
Identify your key issues, uncover the message you want to carry with you, and tell your honest story. You'll change the world.
Golden Spiral has developed our proprietary Buyer MatrixSM process. We walk our clients through how to identify their audiences, their problems, and how their product or service can specifically answer those problems. If you're interested in learning more about the buyer matrix, click here to learn more or schedule a strategic consultation to find out how Golden Spiral can help you discover your Buyer Matrix.