How to Identify and Market Your SaaS Product to Different Verticals
The Article In 60 Seconds
Knowing where to find the right customers and verticals for your B2B SaaS product will save you time, money, and effort in the long run by focusing your marketing dollars on the people most receptive to your message.
Don't take a scattershot approach to marketing. Narrow down the field to the people who will care about your product, the people you can help the most, and who actually needs it. Define your customers before you start.
SaaS marketing is different than traditional B2B marketing, so don't expect things to follow the same timeline.
Once you've defined your customer (or customers) utilize methods like content marketing and product trials to raise awareness and get the customer interested.
Think About This
North America is the most mature SaaS market as of 2019, and also set to post the highest growth rate, alongside the Asia Pacific market.
The average number of SaaS apps used by businesses has jumped twice, in 2015 and 2017 from 8 to 17.
The global SaaS market is predicted to be worth over 60 billion between 2019 and 2023, with a 9% CAGR within that four-year stretch.
Figuring Out Your Target Vertical: How SaaS Marketing Is Different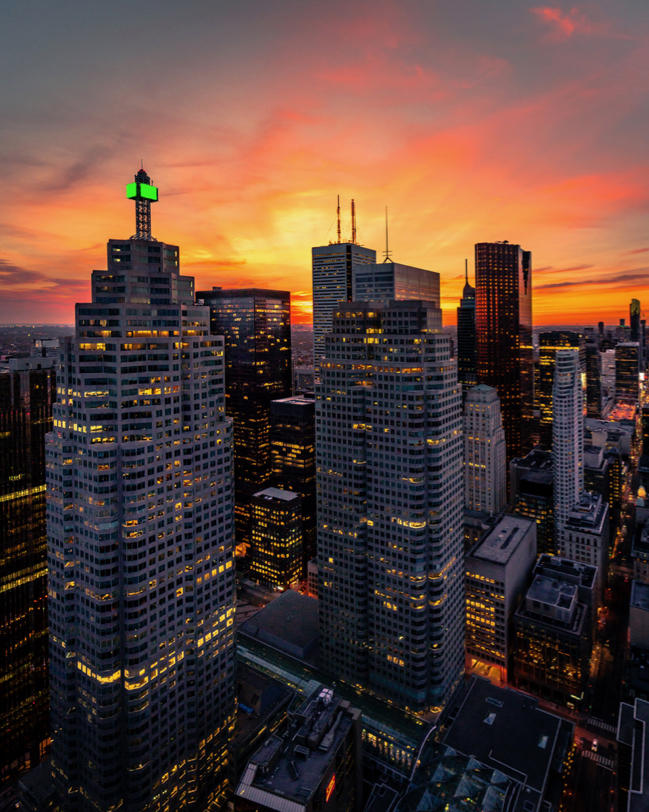 Software is much more conceptual than a physical product. Therefore, SaaS providers must take different approaches when marketing.
Have you created a software solution for a need the market is crying for or for an opportunity you saw when no one else did? So many SaaS products scratch an itch many don't understand or feel the need for. Your role is to not only cast the vision for your product but cast a vision for the need and pain that inspired its creation. But are their other pains your product can solve as well?
Maybe you've come up with an incredibly efficient product tracking software, one that can track a shipment of produce in real-time or tell you exactly how much warehouse inventory you've got left. You'd probably want to market that to a logistics company that handles national or international shipping. They'd be the ones to get the most use out of that kind of software. However, the same software could be applied inside of food delivery to meats and outside as well to products from pet food to fishing supplies to smart phones.
However, the pain points for pet food distributors, fishing supply distributors, and smart phone distributors are different from each other. They need to see how your solution applies to their world.
The sales cycle for a SaaS product can be much shorter than the traditional B2B sales cycle. Sure, some SaaS products still have a 12-month cycle typical of overall B2B, but for many SaaS providers, the cycle has condensed to a few days. A potential customer might find you, try your demo, get a PO, and buy. Is your SaaS strategy prepared for both long and short cycles? As marketer Peter Cohen puts it:
"When [SaaS customers] need a solution, they do some online research, maybe ask a colleague, try the solution or watch a demo, and then buy. The whole process might take a few days, maybe a few hours… Customers find it, they see it, they like it, they buy it. Done."
SaaS Marketing Tactics You Can Use To Market Your Product
As software companies continue to grow and take up more market space, marketers are turning to modern methods to get their products out there and help their companies get off the ground. We'll go over some of the most popular ones here, some of which may surprise you.
1. Give Away Your Product
Your eyes are not deceiving you. Many SaaS providers have adopted this B2C method with success. Perhaps you can give away your software with a limited trial period, provide a free version of your app, offer a feature-limited version. Unlike a physical product, SaaS products can easily be made available for a trial download via your website. If your customers like it, they can buy when the trial period is up. They're much more likely to do so if they can test-drive the product first.
This is an attractive option when you're selling to people that already know what they want. Let the customer see for themselves rather than delivering a sales pitch they may find condescending.
Mavenlink is a project management software. (Mavenlink is Golden Spiral's choice.) Their SaaS product is created for service organizations but many different types of companies consider themselves service businesses. Mavenlink works for agencies but can also work for law firms, wedding consultants, construction companies, and more.
Mavenlink makes their software available for a free trial at their basic levels. You can schedule a demo to see the full-throated solution.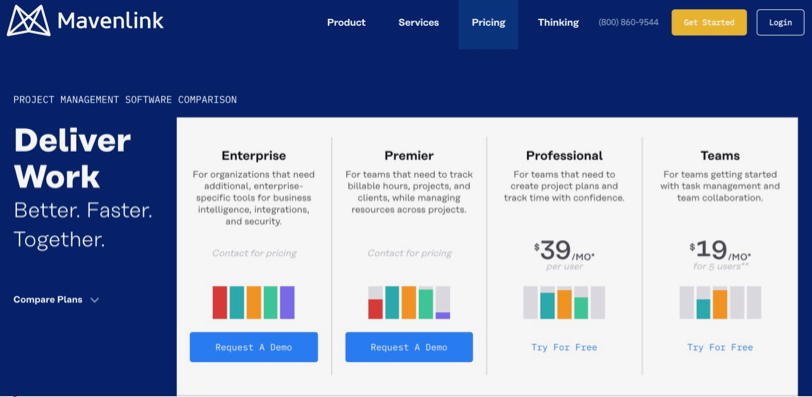 A word of warning here: make sure that you include customer support in your free version. If potential customers have difficulty with the trial version, but can quickly receive help, they will be more likely to buy despite encountering issues.
Mavenlink provides support to all customers, free or otherwise. They offer 24/7 live support, their knowledge base, and training videos to all users.
2. Deploy Content Marketing
Helpful content keeps on giving. Create a steady stream of content that addresses the issues in your marketplace, highlights parts of your product, and always speaks to the needs of your customers.
Become a thought leader in your space by sharing your expertise on a blog (like this one) or podcast. Making something that serves the dual purpose of establishing expertise and providing value to the prospective client is a great way to get noticed and get business. Go further with downloadable content.
Teslar is a SaaS platform for banks. They want to build more efficient banks. Their solution will plug into banks of any size or type — locally-owned, credit unions, savings banks, and more. They have a frequently updated blog, multiple webinars, videos, and more.

In addition, Teslar has created a number of downloadable worksheets that help customers use their product more effectively and help non-users be more effective now while, at the same time, demonstrating how Teslar can reduce time invested and increase customer satisfaction.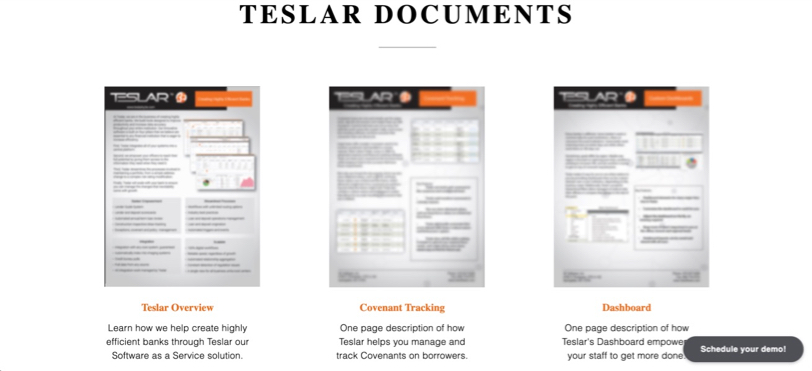 3. Make Sure Your Copy is Using SEO Best Practices
Research your customer base, and know the keywords they're likely to be using when looking for a product like yours. Will they be Googling "electronic medical records system?" Or maybe "inventory tracking solutions?" Once you know what keywords are likely, incorporate them into your copy in a natural way, but don't overstuff and risk being penalized by Google.
Using both on-page and off-page SEO is a good way to ensure you're getting the most out of your keyword research. On-page SEO refers to the keywords embedded in your copy. It also includes internal links, titles, descriptions, and subheads. Off-page SEO refers to your links to external sources (which should be credible), backlinks posted on social media, and any shares your content gets.
4. Always Think Audience First
Knowing your audience is key. You can generate all the quality content you want and spread it across the internet on every social channel you can find, but it won't count for much unless you target the right people. When it comes to finding your audience, in this case, your target vertical or verticals, do your homework for each vertical.
In Mavenlink's case, a wedding planner is going to have different needs from a law firm and both will have different needs than a creative agency. By building out use cases for different verticals, you'll be able to showcase how your product applies. These use cases should address the concerns, questions, and pains expressed by the user from each vertical.
Golden Spiral's proprietary Buyer MatrixSM system helps companies build out customer profiles and can be applied both to unique decision-makers for one vertical as well as users in multiple verticals. For more information about building a Buyer Matrix for your company, schedule a strategic consultation.
The First Thing To Do After Reading This Article
Consider the four tactics listed above. Of those you're not using now, consider a plan to implement one of them this quarter. If you are using all of them, which one needs the most help? Put a plan in place to increase your attention and tracking of that tactic for the quarter.