How to Use Public Relations for Your Next B2B Product Launch
The Article in 60 Seconds
PR can be a hugely effective component of your product launch marketing strategy, but only when you see it as a long game. While other marketing elements — ads, email campaigns, beta testing — should happen on or around the immediate launch, public relations starts months before, when your product is barely more than a glimmer in your product team's eye. When product launch rolls around, you'll be ready.
Remember:
Think About This
Marketing expenditures account for an average of 8.4% of a B2B firm's revenue, according to the (pre-COVID) CMO Survey of February 2020
Referrals are the top source of B2B marketing leads, according to 63% of marketers in a recent survey.
92% of B2B buyers are more likely to purchase having read a trusted review.
No One Cares About Your Product…
…but they do care about what it can do for them.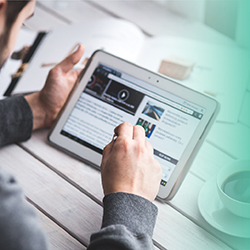 There's close to 7,000 SaaS companies in the marketing field alone and over 30,000 new consumer products introduced annually. Unless you're IBM Watson or Apple, there's just too much noise out there for reporters to immediately care about your new product.
Your public relations, and especially its media relations component, structure a newsworthy narrative to surround your product. In the months leading up to product launch, public relations plays a vital role in building awareness and interest.
No One Cares About Your Product, But They Do Care About What It Can Do For Them.
Pre-Launch Efforts
Have you done your research? What kinds of conversations/surveys/focus groups have you conducted with your current and potential customers about the need for the product you've envisioned? The last thing you want to do is develop a product no one cares about or believes they need.
1. Tell Your Company Story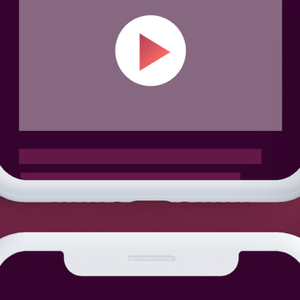 Your general outreach efforts may already be well underway, but with a product launch on the horizon, now is the time to introduce (or re-introduce) your company to the market. Committing to an annual public relations plan is foundational for product launch efforts. It starts months before launch, when PR and marketing teams huddle with sales to generate awareness of your company via your owned channels.
Elements can include, but are certainly not limited to:
Regular company announcements, supported by related blog posts or other content on your company site.
Identifying speaking opportunities and awards and touting those on your site.
Building relationships with key reporters and editors.
Efforts to proactively pitch news media with timely story ideas that touch on your brand and area of expertise.
2. Generate Awareness of the Market Problem Your New Product Solves
No matter how much trust you've built up, if you don't have credible data of your own, or if it's too self-serving, media and your potential customers will see right through it. Consider teaming up with a company in a related but not directly competitive field to jointly sponsor research efforts. Maybe you're a link in a vital supply chain; is there a company on either side of your link that you could partner with?
Your overall awareness efforts have helped establish your reputation as an authority in your field. Now is the time to turn those efforts towards preparing the market for product launch. Start by framing the problem your product sets out to solve. For example, if you're a fintech company, maybe you're solving a customer service issue call centers have long been laboring to fix. Point towards internal data, a market research study, or other information to support the points you're making. This move prepares your audiences for launch time.
Content marketing remains important here as well. Build out resources — blog posts, white papers, infographics, etc. — to continue the conversation with your buyers. Just make sure you allow enough time to talk about an idea before you hit them up with a new product.
3. Initiate Pre-Pitch/Leak Efforts
As you approach launch time, tap leakers. Steve Jobs had the Wall Street Journal's Walt Mossberg and others who he'd tap prior to launching new products. You may not have relationships with someone at the Journal, but it's time to tap the handful of key journalists and influencers you've built a relationship with over the previous months. Offer them a chance to try out the product or service, and solicit their feedback. (And go ahead; be bold with the big players, too.)
Think of them as your final, toughest focus group. They look at your messaging from the end user's point of view. You might learn something. Heck — you might change something, based on their input. Don't ignore it. Because when you do decide to push out your new product announcement via a paid campaign, you've got valuable feedback from a more objective audience and can modify your messaging as needed.
But don't stop at news media. Tap your best current customers for the same purpose. Or give them an in-person demo before go-live. It gives them a sense of ownership and goes a long way towards building trust. When they're finished, ask them to write a review and post it to their own social channels, or if you can post it later on your own. Remember: Third party endorsement prior to and post-launch builds essential credibility and trust in your product.
Go Time for Launch — Are You Ready?
It's here. Launch day. You've got a product that answers a specific pain point, you've tested it thoroughly (you did conduct beta tests, didn't you?), refined it, and even had some of those early testers tee up the launch with an endorsement or review of their own.
Before Launch Day arrives, make sure you have all your resources lined up and ready to go. Every company's list will look different based on research about their audience, but make sure you have all your assets ready to tell your product's story:
News release, fact sheet
Strategy for targeted outreach to trade publications, relevant news sites
Demo video
Relevant visuals (maybe even a custom gif?)
Presentations
FB Live event
Remember, you're only halfway there. With all these assets in hand, make sure you have a distribution plan to get them out to the right person, in the right way, and at the right time. Our own 10-Step product launch guide is helpful for mapping all the variables needed to carve out a successful milestone.
Post-Launch: Keep Looking for Trends Your New Product Aligns With
After launch, public relations becomes the marketing discipline you'll need the most. Sustain your media outreach efforts, but with targeted, well crafted story angles that instead of focusing on the product, look for trends that your new product aligns with.
Case studies of the product in action, and any positive results it generates for your customers, can also form the basis for media outreach. If your CEO is scheduled to speak at industry conferences, make sure her remarks reinforce product messaging and early results. Finally, it's time to take a post-launch survey of your most valuable product users. What insights does the survey uncover that can be pulled into a newsworthy narrative?
PR Sets the Stage for Product Launch
Public relations can set the stage for a successful product launch — but it's not the stage itself. Instead, it's a slow build towards launch, the launch itself, and then followup efforts that continue well afterwards in order to keep feeding new leads into the sales funnel.
The First Thing to Do After Reading This Article
Conduct an audit of your last product launch, and look at ways PR could have been more strategically deployed to enhance the impact of the launch. When it's time for your next product launch or update, you'll be ready