How to Use Public Relations to Fuel B2B Recruitment Efforts
The Article in 60 Seconds
The Bureau of Labor Statistics reports unemployment at an all-time low. Amid such a tight labor market, public relations can play a big role in recruitment. Here's how to keep the recruitment PR plates spinning:
Start with Company Culture: Think: "show, not tell."
Be Social on Social: B2B companies who hesitate to show their human side on social media are missing out.
Local Outreach/Community Relations: Let your local roots show — build relationships with one or two local nonprofits.
Recruiting Events: Make them personal, memorable and sharable.
Employee Reviews: Pick 3-5 sites and ask your most dedicated employees to write reviews for them.
Think About This
The US unemployment rate is 3.7% as of this writing. It's up by just .1% from a 49-year low in the previous month. The last time unemployment was this low, a gallon of gas was 36 cents and Tina Fey was a newborn. For the Nashville area, unemployment is 3.2%.
According to Fortune, the 1.3% unemployment rate for tech workers is at the lowest level ever recorded.
Citing analysis by CompTIA, the publication warns of a talent-driven slowdown.
According to a survey by Glassdoor, 77% of respondents cited corporate culture as a top priority for job seekers. Even with clear growth opportunities, a company with high turnover or a suspected high number of employee burnout cases will not get a second chance to make a better impression.
Promote Your Company Culture
B2B tech companies can brandish their PR smarts to give your company the momentum it needs to attract talent, and build the company you've always wanted. Start with promoting your company culture.
Just as you bring PR and content together to boost conversions from your site, start with content that describes your company culture. Think: "show, not tell." A blog post describing how and why you adopted your company values is — um — boring. (You do have a well-thought out set, don't you?) Instead, show potential hires that you walk the talk.
Show, Don't Tell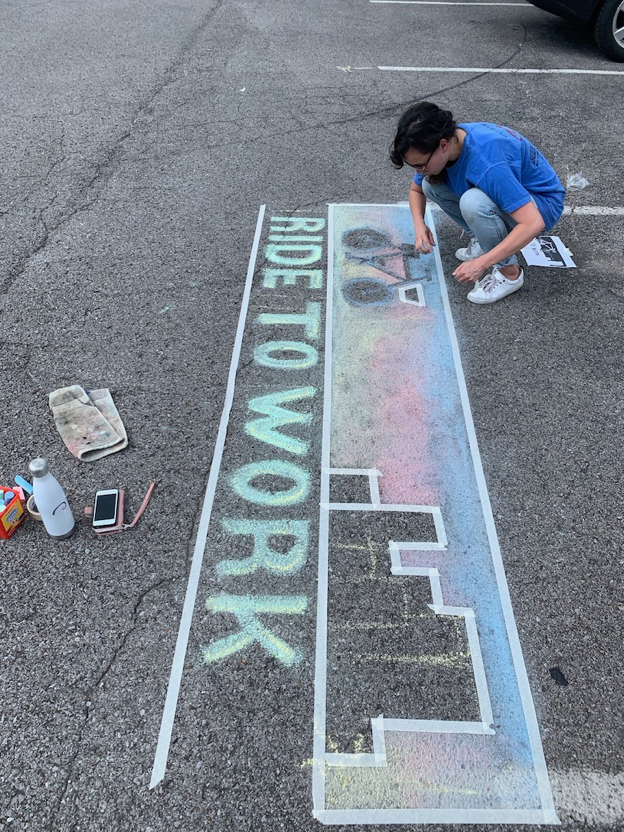 For example, we hosted a bike-centric, back-to-school event for Waverly Belmont Elementary, which sits on the same block as our own office. It was a clear demonstration of several of our company values:
Serve, Realize, Right Thing, Right Way, and Goal-Focused Collaboration. We Served the area community with a new bike-friendly event to help them Realize the value of biking to school. Emphasizing the safety aspects of biking demonstrated Right Thing, Right Way, and we brought together the elementary school, its PTO, and our organization to work together (Goal-Focused Collaboration) to produce a memorable event for the families and school officials who participated.
We summed up the event in a blog post, and shared photos from the event on our social channels and with the news media.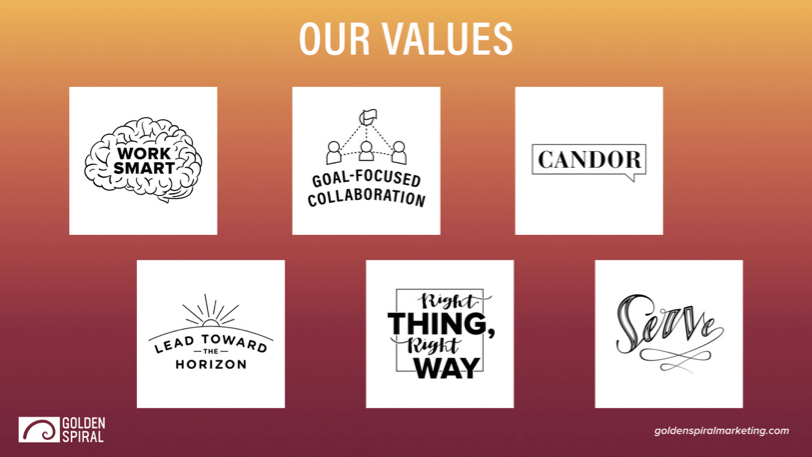 Be Social on Social
We see this a lot: B2B companies who hesitate to show their human side on social media. What a huge loss of opportunity!
The very best hires — especially those way down the hiring funnel, or who may be considering an offer — are looking for that extra something that says "These are my people. I can work with them. I can build a career with them."
So why not highlight, as Bohan does, employee workiversaries? Each month, the consumer advertising company devotes its social feeds to honor workiversaries. The 29 year-old organization must be doing something right, because many of its employees have more than five years of employment — an unusually long tenure for the marketing world. And check out the llama parading around their office on their homepage. Yes, that's a llama.
But don't stop at workiversaries. Gather a few members of the team and come up with ways to highlight your company culture. Zenefits, the HR software company, may be battling a war of confidence in the boardroom, but its LinkedIn presence touts its recent sales bootcamp graduates and one sales team's volunteer work at a food pantry. Estée Lauder, the iconic cosmetic company, touts its annual Inclusion and Diversity Week, which this year featured employees testing out new and existing products from its multiple brands.
Participate In Local Outreach/Community Relations
Technology has enabled us to connect with each other 24/7 across the globe. The interconnectivity is great, but it can breed a sameness that waters down your brand if you're not careful. Even if half of your workforce is remote, letting your local roots show is a differentiator that's especially helpful for new hires. It also creates a bank of good will that you may need to draw on in the event of a crisis.
Find one or two organizations that you can align with on a number of initiatives. For example, there are some one-day efforts (a park cleanup, food pantry restocking) that could involve your whole team, but you should also extend that relationship by having members of senior management serve in a leadership position with the same nonprofit. Make the connections meaningful and sustainable, and you'll communicate more by your actions than you know.
Host Recruiting Events
You could host an open house and try to get a stampede of shiny new candidates through your door, but so is everyone else. Instead, stretch the concept and turn the open house into a half day conference that laser focuses on your company's key differentiator: is it your product? Your service? Maybe it's a core value, like how agile the company is at taking advantage of new opportunities. Build it around a dynamite keynote speaker that prospective employees are clamoring to hear from, but with a twist. If you're a SaaS company in need of more customer service staff, maybe there's a luxury hotelier with a concierge that can talk about the universals of great customer service. Develop a solid story angle to pitch the event to local news media, bloggers and influencers, and invite them to come and cover it.
If you don't have the capacity to produce an event, see if you can team up with non-competitive businesses to make it a joint project. Whatever direction your event goes in, make it personal, memorable and sharable.
Food Trucks?
A memorable recruitment PR strategy singled out by one firm is food trucks. A fast growing company with lots of talent needs hired a food truck, parked it downtown, and bought lunch for anyone who provided a resume: According to Sword and Script, "The food truck was strategically located within walking distance to a large company with employees the company liked to poach. A team of recruiters also worked the event. They handed out branded goodies and chatted up the line. Sure, some people came just for the free food, but the event also attracted talent that's gainfully employed, but open to new opportunities. It helped that the event was walking distance from the office for some reporters. The unusual story angle — as unemployment falls, businesses turn to unconventional methods for attracting talent — and visual nature of an event could also be tempting for local broadcast news."
While it's true there's no such thing as a "free" lunch, this company's investment paid off in a sheaf of new resumes and a raft of positive news coverage that drew attention to their hiring needs.
Encourage Employee Reviews
Just as higher education hasn't been the same since sites like Rate My Professor came online, job searching has put the onus on companies to put their best foot forward. There are thousands of job search sites out there, and it's easy to get overwhelmed at building a presence on each one.
Select the ones that have the most resonance with your industry, and get to work recruiting your most dedicated employees to write a review of your company. It is important to pick employees who have openly expressed happiness, gratitude, and dedication. Their reviews will be much more authentic than a review from an employee who does their job but is not as enthusiastic.
Follow online follow online review best practices, and make sure you stagger the days when each review is written. Spread them out over a few months. Make sure your team has the freedom to speak their minds and from their hearts. There may be criticism they write about but haven't communicated to you. Address their concerns, but let the honest comments stand.
The Truth is the Ceiling Above Which PR Cannot Rise
There is one place where PR will not help you with recruitment: leadership hypocrisy. Employers who prattle on about values and mission at the company-wide meeting, then drop the talk like a hot rock and behave in ways that contradict the previously stated mission and values, create the perfect environment for corporate cynicism to flourish. As Naz Beheshti writes in Forbes, if you espouse work/life balance but regularly clock 12 hour days, it won't take long before employees catch on to the disconnect.
Leadership that consistently upholds company values will themselves be valued for their integrity. Concentrate on building a workplace environment where employees feel secure and empowered. When it's evident that everyone is being held to the same standard, you've mined the marketing gold that helps your company attract top talent.
The First Thing to Do After Reading This Article
Identify one professional development initiative you could implement this year for your team. Interview the first employee who participated. Turn your conversation into a blog post for your site or a podcast episode to be shared across your social channels.