Marketing: Your Secret Superpower for SaaS Customer Retention
Keeping customers is the most cost-effective way for B2B companies like yours to grow and thrive. A mere 5% increase in retention can increase company revenue by 25-95%. Your company's efforts to retain customers should include the marketing team throughout the customer journey.
Marketing's Role in the Customer Journey

Mastering retention throughout the entire customer journey will grow your revenue. In HubSpot's Ultimate Guide to Customer Acquisition, author Allie Decker defines a flywheel to describe how customers are at the center and there is a continuum of marketing, sales, and service. We will use a map of the customer journey for our discussion of how SaaS companies can incorporate marketing into customer retention efforts.
Need Identification & Solution Exploration
Evaluation & Buying Decision
Solution Delivery & Customer Feedback
Relationship Strengthening
Marketing's job isn't done after a lead is handed over to sales. How can you leverage the power of marketing throughout the customer journey? During every step of the customer journey, marketers add value in numerous ways. Depending on the business need, marketing may contribute messaging, strategic communications, content development, account-based marketing campaigns, and support product training.
1. Need Identification and Solution Exploration
At this point in the journey, the customer is the buying function at a prospective company. It may be a large team, small team, or solo effort effort. This buyer (or group) has identified an internal gap and is exploring ways to resolve the issue. Does the buyer know they have an issue or challenge that your SaaS solution addresses? Are you selling into a replacement market? The buyer is documenting — formally or informally — requirements for the solution that will best meet the organization's needs. Your buyers may identify and explore solutions quickly, but many B2B journeys take longer — sometimes 12 to 18 months — and it's important for your organization accounts for the buyer's timeline.
This part of the customer journey is marketing's sweet spot. Successful SaaS companies are investing in and engaging marketing in branding, content development, inbound and outbound campaigns, public relations, thought leadership, and sales enablement.
Your company must stand out during this phase or you won't even know your buyers are shopping. Making your product and company irresistible is your most important task. There are four essentials to successful SaaS positioning.
Understand Your Bias — Change and technology are scary for decision-makers.
Know Yourself and Your Brand — The DNA of your organization matters to today's buyers.
Know Your Competition — How can you differentiate yourself from them if you don't know them?
Know Your Customer — What causes them pain? How many individuals make up the buying team? Is your buyer growing younger?
View the entire video presentation to learn more about how to position your company and product.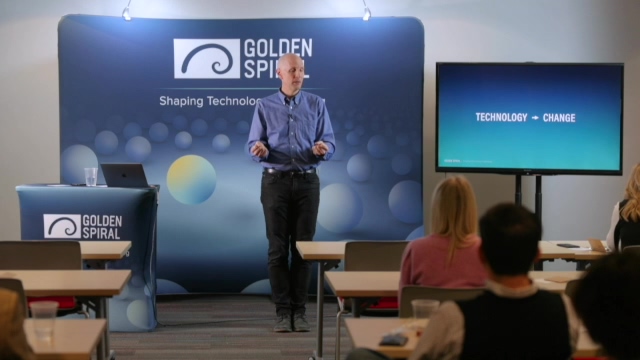 For most companies, marketing fades into the background after this part of the journey. How about your organization? If your company finds ways to integrate with sales in the upcoming parts of the customer journey, you can have big gains in retaining business. We're going to explore how marketing can make the next parts of the journey more satisfying for customer, resulting in higher retention rates.
2. Evaluation and Buying Decision
During this portion of the journey, the buyer gets incredibly busy. Meetings with your sales team. Meetings with your competitors' sales teams. Different buyers require different information. You could feel like you're running yourself ragged. Because of the length of the sales cycle, your buyer may even go silent for a long time.
The buyer evaluates RFP responses, discusses options internally, negotiates pricing, and advocates for solutions inside the company. Your deal is won or lost in this step; and many times, what happens in this step is a black hole for your marketing team. Maybe you hear stories, rumors, and irregular updates about how this part of the journey progresses. In your company, is your marketing team evaluated based on the outcome of evaluation and buying stage, but not a part of it?
Smart and inclusive SaaS companies leverage marketing's expertise and ability during this stage to:
Conduct market research into why buying decisions are made
Develop messaging for positioning against competitors
Produce appealing and compelling sales presentations
Create case studies and other content to be used during this time to help sales get over the finish line
Support sales training efforts to equip the sales team for success
Sales leadership at your company can involve your marketing team in more of the sales process by inviting them to virtual and in-person meetings with buyers. This gives the marketing team the opportunity to hear the voice of the customer and you can capture the questions buyers ask — giving insight into opportunities for improvement, pinpoint where the messaging needs to be refined, and identify content needs for the buyer journey.
Involving marketing in the Evaluation and Buying Decision step, empowers sales with the messaging, insight, and content needed to turn buyers into customers. What are the ways your marketing team can add value at this step?
3. Solution Delivery and Customer Feedback
More companies are investing in executive-level customer experience role. Ninety percent of B2B executives cite customer experience (CX) as a very important factor to achieving their organizations' strategic priorities. This trend reflects the importance that customer experience and customer retention plays in the company's success. As the leader, the Customer Experience Officer (CXO) (or someone designated to supervise CX) spearheads a strategic, cross-departmental committee that is focused on evaluating the customer experience, measuring satisfaction, capturing feedback and improving, and retaining customers who are at risk.
Once a SaaS solution is implemented and operating, how can marketing be involved? A representative from marketing, a product marketer, or a communications expert with a dotted line to the CXO should be part of customer experience initiatives. As an expert in messaging and communications, your marketing team can improve the customer experience in the following six ways:
Serving as a consultant for customer service teams on how they are communicating with customers
Partnering with product teams on delivering information about solution updates and improvements
Creating regular communications to customers
Supporting the development of compelling reporting and customer presentations
Meeting with product teams about the roadmap, innovations, and changes that impact customers and the market
Managing the customer community function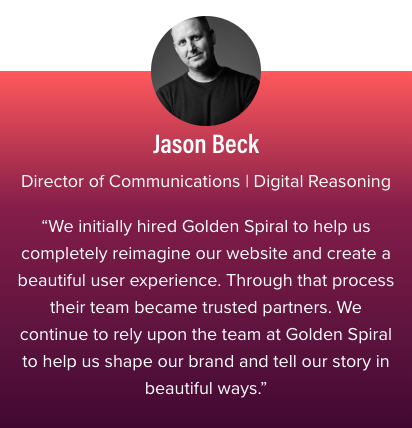 Mature marketing organizations include product marketing experts. As we discuss in this article, product marketing empowers growth. Focus on this step of the customer journey is an important part of a product marketer's role in customer retention. Partnering with the product team, customer service team, account managers, and the CXO leader is key for product marketers who want to make an impact. This is also an important part of partnering with your marketing agency, if you have one. We work with every customer, like Digital Reasoning, to maximize the customer experience.
Read more comments from our customers
Communication is a cornerstone of success with your customers. Leveraging the expertise of your marketing team and a talented communications professional in the Solution Delivery and Customer Feedback step in the journey ensures your customers receive effective communications — leading to higher satisfaction with your SaaS solution and customer retention.
In our account management process, we meet with clients every three months to evaluate the previous quarter and agree on goals and budget for the next one. We seek detailed feedback of our performance before every meeting so we can know how they view us. Then, we provide hard proof of the results of the last quarter during our quarterly meeting to demonstrate what we've accomplished together.
To secure feedback from your customers, you may want to employ Net Promoter Score surveys or reviews on other platforms (Google, LinkedIn, G2 Crowd, Facebook, and more).
4. Relationship Strengthening
During the relationship strengthening step in the customer journey, your account manager or customer service team becomes the main point of contact for the SaaS customer. The relationship may ebb and flow as issues arise and are resolved (or not resolved). In your organization, the CXO and team are important leaders in this step of the customer journey as they are measuring, assessing, and focusing on improving the customer experience.
How can your marketing team collaborate with CXO and team to create, measure, and improve the customer experience? The insight that your CXO has into customer satisfaction and other customer trends is valuable for informing your marketing strategy, messaging, and content. As part of the customer experience committee, your marketing team can provide strategic communications to boost customer satisfaction, support customer meetings that are focused on retaining clients, and develop account-based marketing campaigns focused on customers who are at risk. Furthermore, your marketing team can support efforts to cross-sell customers through the account manager or customer service team.
Under the umbrella of our strategic planning process with each client, we cross- and up-sell during the quarterly evaluation process mentioned above. We recommend additional services and tactics that seek to accomplish the goals the client has, not just for the sake of selling.
At growing, successful SaaS companies, marketing and customer experience team partnership can be a symbiotic relationship and lead to greater customer retention.
Key Takeaway
Keeping your customers is vital for achieving year-over-year revenue growth and smart SaaS companies are focused on the customer experience. Your marketing team can be part of your customers' entire journey and strengthen customer retention. Since retained customers are so important to your cash flow and bottom line, spend some time developing your retention plan.