022 | Improving Live Events When You Take Them Virtual with Ursula Ringham & Rachel Miller | Studio CMO
Subscribe | Transcript | Comment
The Episode in 60 Seconds
Events have been and are being canceled and postponed worldwide due to the effects of the coronavirus pandemic. From South by Southwest to the Tokyo Olympics and Paralympics to HubSpot's Inbound, events of all types and for all industries are affected.
SAP's annual user conference, SAPPHIRE NOW, hosts more than 40,000 customers, prospects, partners, and influencers in Orlando. The original conference was scheduled for May and nearly completely planned when the US lockdown occurred.
Within six weeks, SAP had reframed the event and created a snackable, interactive online experience. The results were remarkable.
Two leaders behind the scenes of the major shift, Ursula Ringham and Rachel Miller, were tasked with the challenge of finding the connective tissue for the experience without losing the opportunities for business.
Our Guests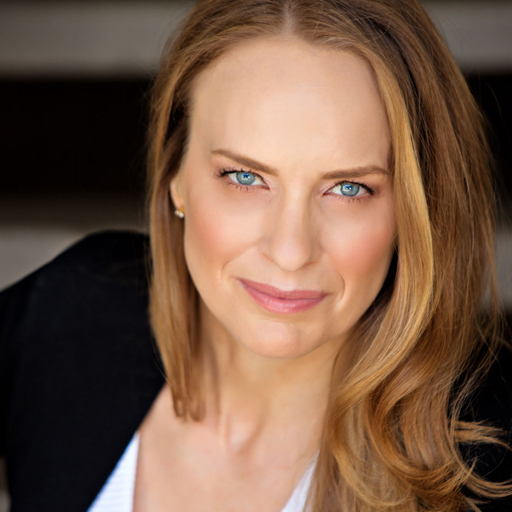 Ursula Ringham leads the Global Influencer Marketing team in collaborating with the entire SAP product portfolio in creating innovative content with trusted external voices to build brand awareness and create sales. Before her tenure at SAP, she had stints at Yoh, Adobe, and Apple where she was the partnership manager for Worldwide Developer Relations.
She has a reputation as a storyteller, author, creator, influencer marketer, digital innovator, social media maven, champion of girls education, and an outdoor sports freak.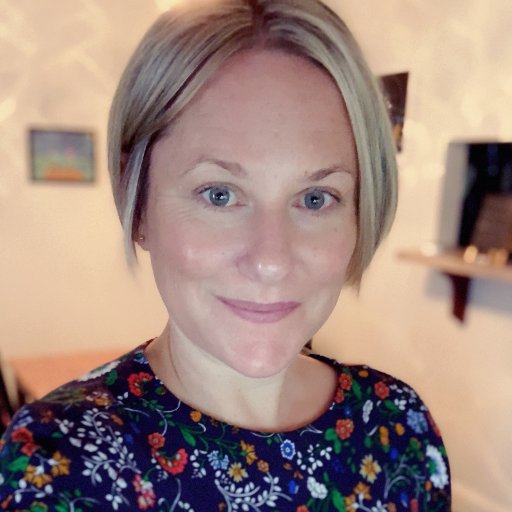 Rachel Miller is a social media and content marketing strategist. She's listed as one of the top 50 MarTech influencer marketing and B2B marketing experts worldwide. Her background before SAP includes Thulium, TopRank Marketing, and PureMatter. During the pandemic, she is taking her fitness seriously and has earned the nickname "baby hulk" and is a craft beer aficionado.
Show Notes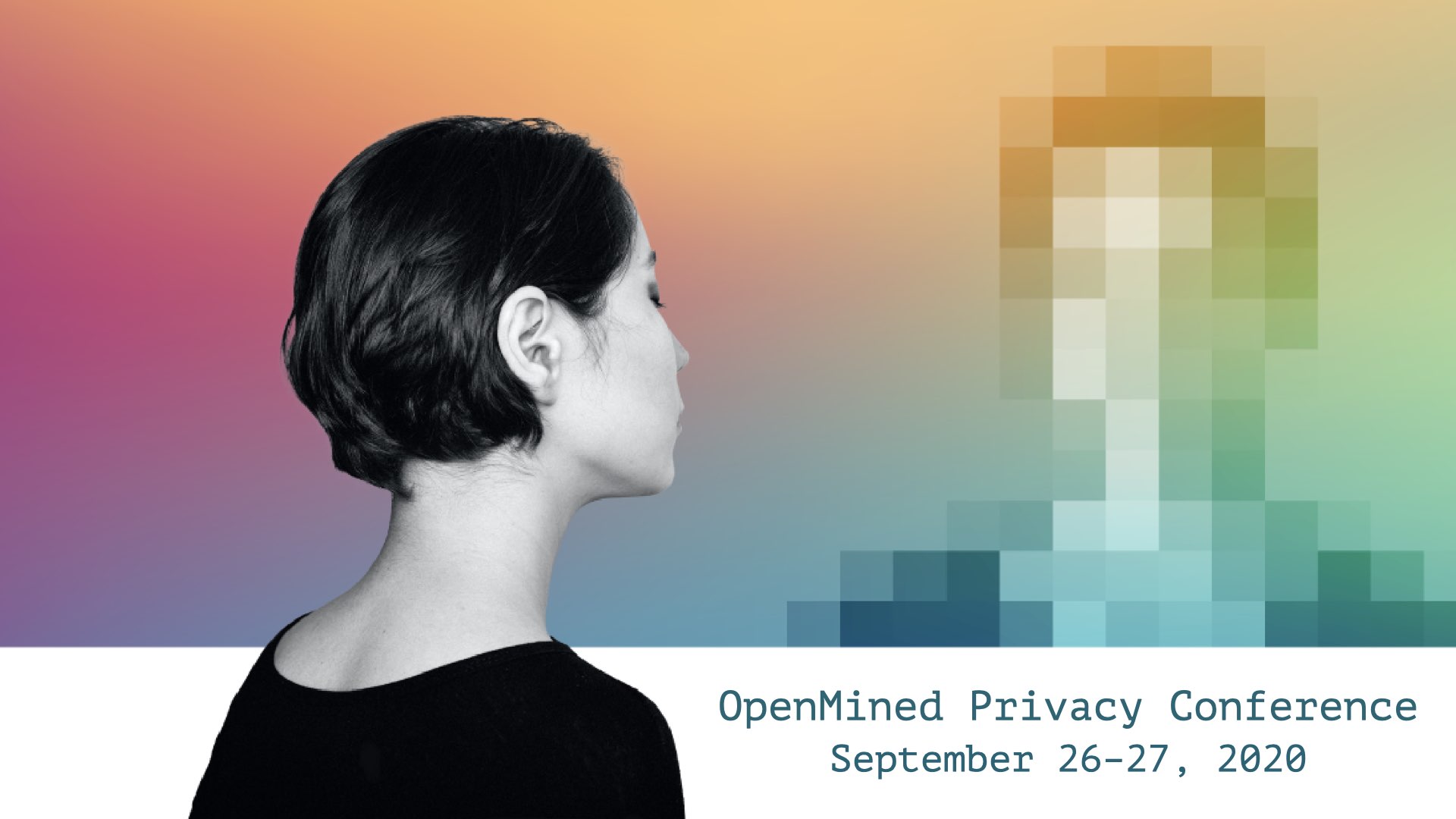 User conferences have become a staple in SaaS showcasing the latest software developments and uniting users with platform providers, their partners, and other interested parties. These events also become huge public relations gains. [Find lists of user conferences: IT/Tech, software, engineering]
SAP hosts their annual user conference, SAPPHIRE NOW, for all aspects of their business. Major sales occur at the event. SAP's reselling partners come together to learn new ways to promote SAP and to feel energized about their partnership.
SAP is the backbone of America's supply chain and helps businesses run at their best.
77% of all revenue transactions worldwide run through systems powered by SAP. – Ursula Ringham
Shifting an event for in-person to virtual first requires a shift in mindset. As Ursula talks about at 11:00, "It wasn't a huge change but we had to pivot with how we tell the story."
For a virtual event, keep in mind who your audience is and how they will consume the content. As Rachel puts it at 14:00, "No one is going to sit through a 40-minute, talking head keynote to kick off your event. Think about how your content can be "snackable," easily-digestible, with great takeaways."
Issues to Consider When Creating a Virtual Event
Speakers – how do they present on camera for a virtual audience?
Topics – how do they fit in with a more segment-able, micro-casting opportunity?
Production – what do you want the event to look like on screen?
Connective tissue – what ties the experience together—digital hosts? [Ursula goes into great detail about finding hosts to tie the event together at 16:30]
Platform – what software can manage the registrations, video streaming, recording storage, visitor interaction, VIP connectivity, and social engagement?
Interactivity – how will you facilitate connection—breakout rooms, chatbots, information exchange?
Budget – if transitioning from live to virtual, reallocate the funds along the lines needed to produce a great event.
Was the Virtual Event of Lesser or Greater Value?
We were able to make a lot more noise. – Ursula Ringham
SAPPHIRE grew from 40,000 to over 100,000 attending. The travel barrier was eliminated. Those curious could sample SAP and the event without great risk.
SAP grew from a primarily US-based audience to a truly global audience in a matter of weeks.
We have this virtual global audience now. If we want to make a big announcement, we'll do it virtually because we can reach so many more people. – Ursula Ringham
There's going to be a lot more pressure on making in-person events more compelling. – Rachel Miller
Deploying Influencers to Augment a Virtual Event
Ursula goes step-by-step through how they used influencers at 22:00 minutes.
Mark Schaefer's article on SAPPHIRE NOW Reimagined.
Here are some excerpts from the virtual experience. You can follow the links to pay for access to the video library.
SAPPHIRE NOW is known for giving the entire audience a once-in-a-lifetime concert experience. Past artists include Coldplay and Lady Gaga, and this year, Sting joined the virtual crowd straight from his home studio. Here are brief excerpts from all three past concerts.
Coldplay
Lady Gaga
Sting
Subscribe
Subscribe here to get a sneak peek every week.
Theme
Our theme is created by some of Nashville's greatest musicians. Bigger Story Music is born out of a longtime friendship, a deep, talented community, and a real love for what we do. Whatever story you're trying to tell, we have the perfect music to make it better. Really.
Check out their production library and explore their custom options at biggerstorymusic.com.
---
---
Transcript
Mark Whitlock: Welcome to Studio CMO. You have found the podcast where we have real life conversations about the marketing issues that B2B tech leaders care about the most. My name is Mark Whitlock. I'm alongside our host, John Farkas, the CEO of Golden Spiral.
John Farkas: Greetings everybody.
Mark Whitlock: Angus Nelson is on board today with a list of hashtags as long as his arm. Angus, glad you are here. And John, we're going to be diving into a topic that many of our companies face on an annual basis and if they don't, they want to face it on an annual basis. And that is a user conference.
John Farkas: Over the last seven years or so, there's been a huge movement toward putting user conferences together, helping platform providers who have something that they want to say, have a context to say it and bring people together, create value for their users and that's an important thing. But what is true is, our guests today are with the company that in some sense has written the book on user conferences. SAP has been doing user conferences before a lot of our listeners were born.
John Farkas: For 30 years, they've been at it and having really tremendous success. Their conference, which several years ago, rebranded as SAPPHIRE is an international event, that is really an incredible movement. And as we know over the last year, the face of events has changed. And so I'm really eager to talk with our guests today about what has happened as a result of COVID and how it has transformed their user event and how they anticipated transforming it moving forward.
Mark Whitlock: Wow!
Angus Nelson: We're joined today by a B2B influencer marketing dynamic duo, SAP. First step, we have the Head of Global Influence Marketing at SAP. She is a fiercely curious marketer who loves storytelling and writing. Her entire life has been in the Silicon Valley with early career roles at Adobe and Apple and as a creator, digital innovator and social media maven. Her current role is about creating an innovative content with trusted external voices to build brand awareness and create sales. And lastly, she's a champion of girls education and an outdoor sports freak. We welcome Ursula Ringham.
Ursula Ringham: Wow!
Angus Nelson: Hi. Welcome to the show.
Ursula Ringham: What an intro. Thank you. I want to meet this person, but it's me, I guess. So, thank you.
Angus Nelson: You're welcome. But wait, there's more. Joining Ursula, is the Global Influencer Marketing Lead at SAP, she's a social media and content marketing strategist and listed as one of the top 50 MarTech influencer marketing and B2B marketing experts worldwide. Her background comes from the agency world at Thulium TopRank Marketing and PureMatter. She loves craft beer.
John Farkas: Amen.
Angus Nelson: And has taken up jujitsu over the time of this pandemic. She is the baby hulk. Great to have you Rachel Miller.
Rachel Miller:I love that intro. This is a under known skill for you. So super excited to be here guys.
Mark Whitlock: Awesome. And I think this is the first time we've had two superhero mentions within a matter of 30 seconds. We went from Batman to Hulk. So getting DC and Marvel both in there. That was great.
Ursula Ringham: Well, now Rachel, we've got a nickname for you, baby hulk. I'm going to take that back to the team.
Mark Whitlock: She did it to herself, too.
Angus Nelson: Perfect.
Mark Whitlock: There you go.
John Farkas: And there you go.
Angus Nelson: I love it.
Mark Whitlock: So Ursula, Rachel, for the two people on the planet that maybe have not heard about SAP before, tell us about the organization. What does SAP do?
Ursula Ringham: When I got my start at SAP, I'm like, "What the hell is SAP?" To be honest, the S in SAP doesn't stand for sexy. It is enterprise software that companies use behind the scenes to help run their business. The interesting thing is 77% of all world revenue transactions run through SAP. That is huge. And people don't understand that. And I think the other thing is that during this pandemic, everyone now understands what supply chain is, right? Because you couldn't get your toilet paper. People were like, "Where is it? What's going on?" So my parents started to finally understand, wow, SAP has something to do with getting me my toilet paper from the manufacturer to a Costco, whatever. Yes. That's what SAP does. Behind the scenes we're helping businesses run at their best.
Rachel Miller: Coming in, I thought I knew what SAP was. It was, it's a software company. They do a lot of cool stuff. But the longer I've been here is like we are one of the most important foundations for global business that no one has ever heard of. And 77% of global transactions run through an SAP solution, which is phenomenal and we're not a household name. So I think the two people that haven't heard of SAP, I would counter that, there's many more, but that's what Ursula and I are working with with increasing our brand awareness and making SAP a household name, and maybe one day S will stand for sexy.
Ursula Ringham: Bringing sexy back.
John Farkas: Bringing sexy back.
Angus Nelson: I love it.
John Farkas: Both of you have a pretty interesting perspective, I'm sure, in the context of the SAP conference. And I would love for you to just kind of give us some backdrop and how SAP looks at that annual event and what is the importance of that event for the organization?
Ursula Ringham: Events are so interesting. In my background, I was at Adobe and Apple and I was back in the Macworld days, right? Huge, huge events. I was very fortunate to have been able to experience that and travel for those companies at those events. And I started working at SAP eight years ago. I started out as a contractor and that's a whole other story, of how I got to be that position. But the first year I went to SAPPHIRE I was blown away. It was huge and amazing, all encompassing. It's the one time of the year that SAP gathers in one location and brings everyone together. So it's a user conference. You have your customers there, prospects, partners and to the SAP community, it's a reward when a employee is sent from a customer is sent there.
John Farkas: Oh, cool.
Ursula Ringham: It's like three full days, but then of course, because people travel from all over the world, it might be five days total with traveling, getting there and whatnot. And we jampack the whole day from 9:00 AM and sometimes even earlier than that, because there's special sessions ahead of time. We jampack it in the morning through the evening because then there's dinners, events and we take over, Orlando has been where we've been in the last eight years that I've been at the company, and we take over the city. And then it culminates in like you have a big concert. We do it up right. We've had the Coldplay, Lady Gaga and it's absolutely amazing. So to answer your question, it is a huge pivotal event every year for SAP.
John Farkas: What has the organization seen as like, if you to distill the benefit into a pithy summary, how would you distill what that event does for the organization?
Ursula Ringham: It's pivotal. It's a huge win for sales, right? This is an opportunity that all the executives are there. So from a sales perspective, you bring your prospects, then they meet and greet and maybe it's closing that deal. So it is huge. Plus we have our partner ecosystem. So a lot of people don't know this, it's a B2B business. So we rely on like 20,000, some partners around the world to help us sell and implement our products.
Ursula Ringham: So for them to come in, it's also an opportunity for them to meet and greet and also bring their prospects. So this is a huge ecosystem that all works together in unison for one benefit is, to make the world one better and improve people's lives. And that's what our software truly does. So this SAPPHIRE event is that pivotal moment each year, when everyone comes together for the betterment of their businesses to improve and succeed.
Mark Whitlock: Wow!
John Farkas: That's awesome. So obviously, when we look at a user conference, we are dealing with a lot of different people and a lot of different elements of industry coming together to share experiences, to increase understanding of not only what their applications are of your software, but what other opportunities exist within the SAP ecosystem.
Ursula Ringham: The conference in itself, it's an opportunity for SAP to toot its own horn, to roll out new strategy, talk to our user base about the new products, the direction of where we're going with our executives, it's a time for them to shine, to come out, to talk about what's happening in the organization. So as a whole, as I said before, it's this huge ecosystem that all churns together. And for Rachel, she started in end of December, January of 2020 and I was telling her, "This is going to be awesome. You get to meet all these people. And just wait until you're there because these projects that we're going to be working on that lead up to SAPPHIRE, by the time you get there, you get to meet all your colleagues you've been working with. And it's amazing. And it's awesome."
Ursula Ringham: SAPPHIRE each year, the events team which we're on, it takes a year to plan that event. So as soon as the event ends, they start planning the next one. We come in around February timeframe for what we do, but it's a big deal. And it's suddenly you have your day job, you put that to the side and then it's SAPPHIRE. So you're working on that.
Rachel Miller: And to kind of expand on Ursula's point, I think you can learn about new technologies and a new business strategy via a Zoom. Someone can send you a PowerPoint, but it's that human element. That's for me the most important about any conference, let alone a user conference. Is building that rapport that you really can't replicate online. We're trying, I think that's what's missing from a lot of virtual events. That that networking aspect is really just the most precious thing about in-person conferences.
Ursula Ringham: Plus that craft beer.
Angus Nelson: And craft beer, yes. Scotch is a good one, too. That's how we know each other from events and meeting people and creating that network. So when you guys had to take SAPPHIRE virtual, what are some of the efforts that you guys had to put in place? Because you guys were handling a lot of the speakers, there's influencers and they're getting their voice out and selecting all the right people. But then also the experience of everyone that's attending, like you said, this is now your customer base and now the sales team, how are they going to engage? And then how are you going to bring value to those participants so they feel like they're also meeting and greeting other people? How did all that come together?
Rachel Miller: Well, after we ran around screaming for a couple of days.
Ursula Ringham: Yeah. I was going to say that is a loaded question because obviously everything came to a halt mid-March, everything. Just suddenly it's like our lives changed and would never be the same. And for us, majority of our job isn't digital. So for us, it wasn't a huge change but we had to pivot with how we tell the story. And so the main thing with SAPPHIRE, with pivoting and changing, and mind you, this was a huge global team effort. Everyone at SAP literally jumped in. There was no, "Oh, I don't know what to do. I don't have the time to do it." Everyone just did it. And you have to understand that you had almost a year of planning, event was supposed to be in May, this is in March, two months, right?
Angus Nelson: Yeah.
Ursula Ringham: And in mid-March still people were like, "Oh crap, I think, Rachel, we were going to go to South by Southwest and it was the week before, you're not going to go. So we had already had plans, all this stuff. And so SAPPHIRE, it took us a little bit longer to declare kind of defeat in the sense of, we're not going to do in-person. Because remember at that time, still people were thinking they were going to do it. We were involved with Mobile World Congress, which was canceled right at the end of February. And so there was all these uncertainties that you have to understand as an organization, it's like, do you still move forward with the in-person or do we just say, shut it down and go to digital? So that was the first thing everyone had to get on board with.
Ursula Ringham: And the interesting thing is you had other companies ahead of us, like Adobe had their conferences. So we could watch that and learn from it. But we immediately just jumped into, we are the ones at the company that knows digital influencers, speakers, celebrities, all that kind of stuff and we were able to really pivot and really expand what we do and help teams. It was very interesting, just the dynamics there of all these teams and what we're going to do. Because remember, SAP had 10 topic areas. 10.
Ursula Ringham: This was going to be over three days in person and now we're going to have to condense this into a virtual event? And the other thing is, in-person is very different than virtual. As Rachel said before, there's nothing like that in-person being able to see people in person, but when it's virtual, it has to be entertaining, right? It has to be edutainment, entertainment and educational. And so it all came down to what's the story we're going to tell and what's the vehicle for telling it?
Rachel Miller: They gave us six weeks to take a four person in-person event to digital. And we were able to retain most of the programming and we flipped it to what we dubbed a Netflix style programming.
Angus Nelson: Oh wow!
Rachel Miller: Some of us did interviews, some with our CO, it was really highly produced and snappy because no one's going to sit through a 40 minute talking head keynote that we would have kicked off the week with. So we had to think about, okay, what needs to be snackable, easily digestible, great takeaways. It was a global company effort. It was all hands on deck for that six week sprint.
Ursula Ringham: In the events team, they don't have the video producers on call 24/7 as part of the team to be doing an in-person event. So we basically brought in Sam Juneau and Jon Lieberman. We have these great talent that actually who are used to work in TV and film. And so they were brought in, they're never usually brought into the big event like this, and they had to just dig in and do it. And they brought in all these people to be producers, some people that normally aren't producers, they were just, you have to do this. And I cannot believe what we accomplished in six weeks. It was absolutely amazing.
John Farkas: As you look at how you produce that event, I'm curious, as you think about speaker selection, as you think about what are the dynamics that are different about what is designed to be an online streaming event versus live, how would you characterize the difference? What are the things that you had to consider? You just mentioned some of them, just the production alone, but as you look at who, as you look at topics, as you look at how you curate it, tell us some of the things that changed for you moving from live into the virtual arena.
Ursula Ringham: Well, I think the good thing was everyone was already in planning mode to have speakers at SAPPHIRE and they knew the topics they wanted to talk about. And we knew these channels. We knew what had to be done. And so that was a good basis and a foundation. But then now what we had to do is, you can't have your typical customer just talk for 30 minutes, that's going to be boring. As Rachel said, we had to have this snackable entertaining content. We had to bring in a digital host. We had to bring in people that could bring out the story. These were people that maybe are TV personalities. Maybe they're an influencer that has a specialty on a specific topic and they're gregarious, they can talk. And on screen, they look good because, I don't know, they're moving their hands or they have a funny personality or whatever it is.
Mark Whitlock: They're expressive. Yeah.
Ursula Ringham: They're expressive. And so that was the game changer. And traditionally, we're there to find these influencers and thought leaders to help augment, maybe it's a podcast or a video series or blog series or whatever it is, and we pivoted on a dime and we said, "Let's expand." And so what we did is we went out and were like, "Let's find the celebrities and thought leaders and influencers that can complete this whole story." Because basically we ended up deciding, as a team, let's have a host for the entire event, kind of like a news program, right? That you're having an event, you're having this host and then you're going to dig into each different topic and maybe have a sub host there.
Ursula Ringham: What our team does, which I love our team and how we do this, Rachel, is we get in there and we'll meet with each of the topic leads of these channels. And we'll say, "Okay, what's the story you're going to tell? And then what kind of persona do you want?" And then our team goes out and we do our research. We use a lot of different software applications out there, Google too, and we just search and find all of these influencers and thought leaders and celebrities and then we create these lookbooks. And it's really funny.
Ursula Ringham: This is something I have our team do. Is like, it takes a lot of work, but then what happens is you come to these teams and you're giving them an a la carte menu. These are great lookbooks that have an overview of the person. It has features, their work that they've done. And we have to pay attention to what's the work they've done during COVID, especially with video. Because we don't want someone that we found a video they did two years ago. It's like, no, no, no, this have to be relevant in the moment.
Ursula Ringham: And then we present this to the team and they're like, "Oh my gosh." This is an added benefit. This is a help because now they can look and they can say, "Oh, from these 10 people, we love these three." And then we can go after them and we can then start to negotiate and find out how much is it going to cost? What's their availability? What they can do? So I like to say that we're this internal influencer bureau within the company. That we're there to help tell that story using external voices.
Angus Nelson: Rachel you being the new person to the team, you didn't have a context in which to measure this up to. So you came in with fresh eyes, some objectivity. And now, because you're new, you obviously have a lot more ambition to make things happen, how did you see your role being complimentary? And what did you feel like you could bring to the table that they otherwise didn't see?
Rachel Miller: Coming in to an event team and then finding out that all of your events are canceled, it's a little bit of a daunting moment for me. "Oh no! What am I going to do here?" But I think it's really enabled myself and colleagues to shine. We're gifted at identifying new voices. And I know through the SAPPHIRE process, I personally spoke to a couple of hundred people. We vetted for hundreds between all of us and just being able to really build those relationships with key influencers which has rolled into future projects, which we may or may not have done if we hadn't gone through this really intense experience together.
John Farkas: So-
Angus Nelson: Yeah.
John Farkas: … Big transition, lots of energy put in it, all hands on deck movement to transition this behemoth event from an in-person live experience to a virtual event. Now that we're several months past, how would you equate the value of that effort? What have you seen happen as a result of pulling a virtual that was better different extended what you experienced in that movement?
Ursula Ringham: I'd say that we were able to make a lot more noise. Because being virtual, all eyes were on us and the content was amazing with what we were able to produce. And usually when we have our in person event, it's a closed event, you have to pay to get there, and yes, we do have a virtual element of maybe sharing on social media, but not to that level that we were able to do for this virtual event. And so for having something that was usually 30,000, some people attend, now it's open to the world. And I think we had 100,000, some people register for this event, which is huge. And so that was the big game changer. You had people that probably are aware of SAP, maybe they're interested in it, but they just never had the opportunity to do a deep dive and now they could attend this virtual event and do that.
Rachel Miller: And it definitely opened up the doors to a literally global audience instead of just small 30, 40,000 people attending. And everybody got to have Sting play in their living room.
Mark Whitlock: Wow! That's awesome.
John Farkas: I can imagine what happens to be one of my favorites. So takeaways, how do you anticipate this changing the live event, when that's able to come back around?
Ursula Ringham: Well, for us and what we do, we're going to still be doing this. Because our influencers and thought leaders and whatnot, they're already digital and they like to share their experiences, whether it's in-person or virtual online. That's what they do. So I think we will never go back to the way it used to be. I think that's true of the world in general. 2020 is such a pivotal year for everything changing. I think there'll be a more hybrid model. And just my own opinion is, it'll probably be more focused, maybe regional events, but then we have this virtual global audience now that if we want to make a big announcement, let's just do it virtually we can reach so many more people. Within SAP, we are actively talking about this topic and how to move forward.
John Farkas: Sure.
Rachel Miller: Yeah. I personally think there's going to be a lot more pressure on making in-person events more compelling. It's like, why do I need to leave my house when I can connect with my industry heroes virtually? What's going to differentiate me traveling for a few days and all the expense, business loss that's associated with that? Yeah. That'll be really interesting to see how things are in the future.
Angus Nelson: So how did you bring the influencers that you're mostly responsible for, how did you bring them together in this kind of a context to leverage that for something that could be really powerful?
Ursula Ringham: It's a great question because usually we would bring like 20 influencers, fly them in for the week and they're there and they're going to the different sessions and we have a set program around it and they're amplifying on social media. So what we did is we actually had a very structured program this year, 10 days before we had a blog series with Mark Schaefer. And we brought our community together where they're getting a daily email, so these 20 engaged influencers that we brought into SAPPHIRE to attend virtually.
Ursula Ringham: And so they were given social cards to be able to tweet to their audience that they could talk to about SAPPHIRE. And Mark Schaefer's blogs were great because he wasn't there to sell SAPPHIRE and SAP, it was more about the experience in virtual events and how are they changing. And what we did then is we had a virtual Zoom party, as we said, for influencers. We had one before the event, like a week before, so everyone could get to know each other. So there we are in the Zoom, and we got to introduce each other and the influencers loved it. Because some of them were like, "Hey man, I see you always on social media, but we've never talked."
Ursula Ringham: And even though it's virtual, they started to build this bond. And then during the event, we also had the Zoom party where everyone would come together. We were there to answer questions because announcements come up and it was everyone, from what I heard, they love that. And we also had a chat going on behind the scenes. So influencers could ask us questions and as a way to all communicate and stay in touch.
Ursula Ringham: And the great thing that came from it is after it, some of these influencers that have never met before, maybe they were different topic experts in different areas, realize they had commonality with something and then they would go and be like, "Hey, can I be on your podcast? Can I be in your LinkedIn live?" And so we created this community that then they became friends with each other and were able to continue their friendship outside of SAP.
Mark Whitlock: Wow!
Rachel Miller: And we really worked hard to maintain that, I'll call it the concierge service that we provide our influencers when we bring them to an event. Because typically, we meet for coffee, we kind of give them the run of show. We're meeting you at your hotel. We're escorting you to where you need to be for your interview. And we really tried to replicate that as best we could with utilizing Zoom, WhatsApp, Twitter, DM groups, just to keep in contact. And it was really fulfilling to see them continue that conversation on after and do some little video projects together. That was really cool.
John Farkas: Fascinating backstage, look at some of what it takes to put a world class huge user conference and transform it from a live experience to an online virtual event. I've got to think, it's going to change the way we do business altogether and really looking forward to seeing how you all, next year, make it look different and bring those things together and transform the event. Ursula, Rachel, thank you so much for that perspective. And we're looking forward to sharing more about the idea of influencer marketing with you all. There's a huge trove of knowledge and information you all have and I know that there's more there that our listeners are interested in.
Ursula Ringham: Great. Thanks for having us.
Mark Whitlock: Ursula Ringham and Rachel Miller have been our guests on this edition of Studio CMO. If you want to know more about SAP and their events, SAPPHIRE, come on over to studiocmo.com/022, that's, studiocmo.com/022, we'll hook you up. We've got a great article by Mark Schaefer about the event and how they moved it virtually. We've also got links to the last three recording artists that have performed at SAPPHIRE, Coldplay, Lady Gaga and the most intimate, Sting, which played right in the living room of those attendants. So you can link out to those videos from studiocmo.com/022. Ursula and Rachel will be back with us in a few episodes to talk about the nuts and bolts of influencer marketing.
Mark Whitlock: So when you come to studiocmo.com/022, be sure to subscribe to Studio CMO. Scroll down to the bottom of the page, hit the subscribe button, choose your favorite podcast app and subscribe there. That way you'll know first when Ursula and Rachel are back with us here on Studio CMO. Coming up on the next episode, Mark Donnigan will be with us and we're going to dive deep into the relationships within the C-suite. And the essential role the CMO plays amidst that group, especially in relationship to the CEO and to the CRO. Hope you'll join us back then. Until then, understand your buyer's problems, lead with an empathetic understanding and always, always make your buyer the hero. We'll see you next time on Studio CMO.
---