037 | HealthTech: Remember the Fundamentals with John Farkas | Studio CMO
Subscribe | Transcript | Comment
The Episode in 60 Seconds
The new year has brought greater focus and clarity for Golden Spiral, the agency that shapes Studio CMO. Our agency now concentrates solely on market positioning and demand generation for HealthTech companies. We help healthcare technology companies establish and communicate their unique message to the right decision-makers.

This shift means Studio CMO will deal exclusively with the challenges and personalities that make HealthTech tick. Watching healthcare's rapid innovation and transformation during the pandemic has highlighted the need for HealthTech companies to remember the fundamentals:
As the old Southern expression goes, "This looks easy, but does hard."
What to talk through your challenges with an objective source? Schedule a no-obligation chat today. Gain the clarity you need to press into your year.
Welcome Our New Co-Host
Anna Grimes joins the Studio CMO family as a new co-host. Anna grew up in a healthcare family hearing stories of breakthrough surgeries and debates about policy and administration around the family's table. She has built upon that early knowledge with an illustrious career in public relations with stints at Atkinson, Paine Pomeroy, and others.
Anna will share her HealthTech insight and humor moving forward enriching every future episode.
Show Notes
No other segment of B2B tech is transforming more quickly and more systemically than HealthTech. It is extraordinary. COVID has accelerated the pace of change. What would've taken five years to bring about changes in the past has emerged in only ten months. And it's not slowing down. HealthTech is a dynamic space that is posed for challenges new and established solutions can solve. HealthTech is also an extraordinarily loud space. Marketing leaders must remain alert, nimble, and be prepared to move quickly.
Marketing executives must also remember the fundamentals.
Understand Your Buyer's Problems
Myth: Just because we can means that we should.
Just because your technology solution can do something doesn't mean there's a place in the market for it.
What does your buyer need? What makes your buyer's job easier? How can they provide a better level of care?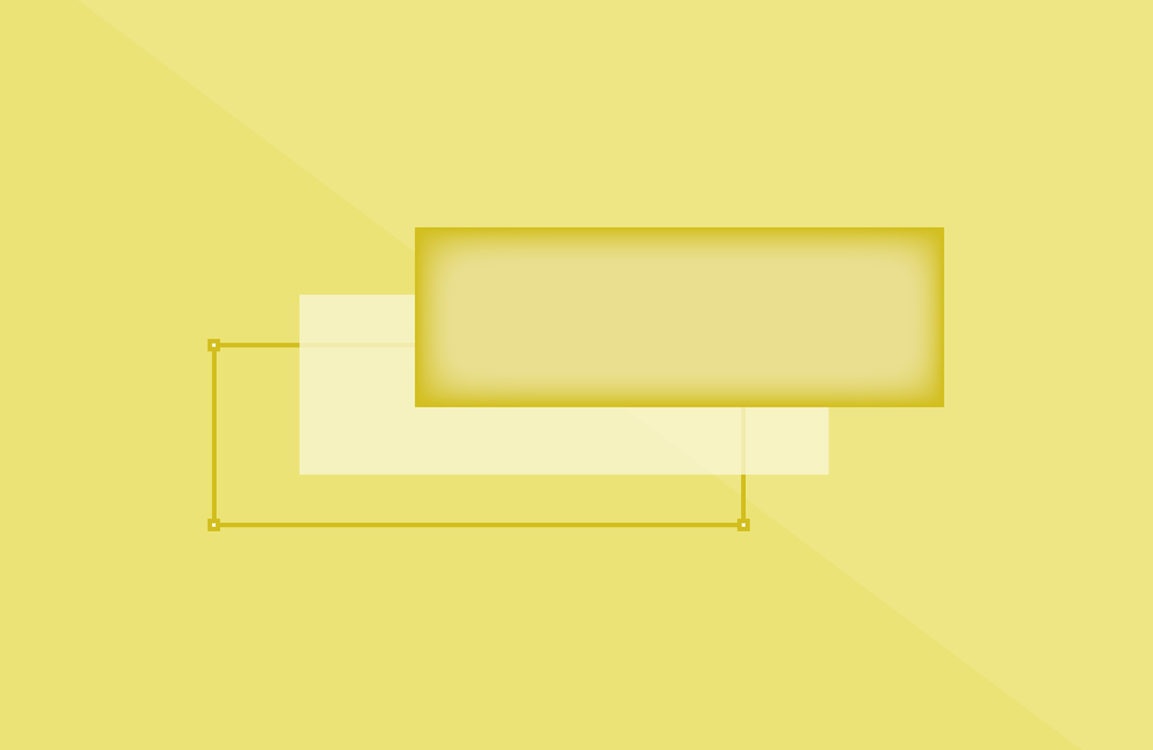 The Buyer Matrix Doesn't Just Sell Features, It Solves Problems.
Have you mapped your product's features to your market's problem. Use the step-by-step assignment in this article to create your own Buyer Matrix.

Five Must-Ask Questions to Discover Your B2B Prospect's Pain Points
Your buyers are on a self-service journey, making irrational decisions, and trying to navigate the confusion caused by conflicting information from multiple solution providers. Do you know the right questions to ask? This article outlines five key areas to explore.
Lead with an Empathetic Understanding
How many times do you hit a brick wall or a strong "go away" when moving toward your buyer? As Anna Grimes discussed on this episode:
The brick wall is there for a reason. Many budgets are in free fall. They exist in a regulatory environment like no other.  Healthcare is burdened by regulations and compelled to be in alignment with them. It's not a perfect market. Think about this: if you have a heart attack you can't say, "I don't think I'll get this treated." It's a different ecosystem.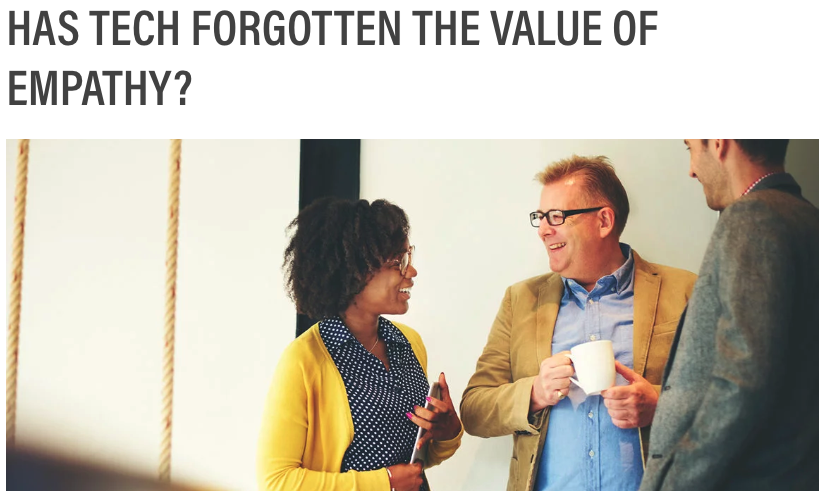 In this article, John ponders, "Are these tech companies thinking about me as a real person when they're sending these messages? Or are they just trying to make as much noise as possible — without necessarily thinking about the human audience for which it is intended? Has tech forgotten the value of empathy?"

Empathy is necessary for creating content that will resonate with your audience. Otherwise, you'll create distance between you and them, and this distance can have significant negative effects, preventing leads from generating and deals from closing.
Remember: if you've sold into one healthcare system, you've sold into… one healthcare system.
Three Encouragements for Leading with Empathy
Don't start with you, your solution, or your technology. Start with your buyer.
Listen. Listen. Listen.
Your buyer is drowning in data.
Make Your Buyer the Hero
If you tell me your product has no competition, I have to wonder if you have a real product and if you have a genuine understanding of your market.

HealthTech has a real bias problem. Everyone thinks they've got the best product on the market, and they're shouting it from the rooftops. But, is that what buyers really want to hear about? We don't think so. Eliminate your technology bias. This article explains how.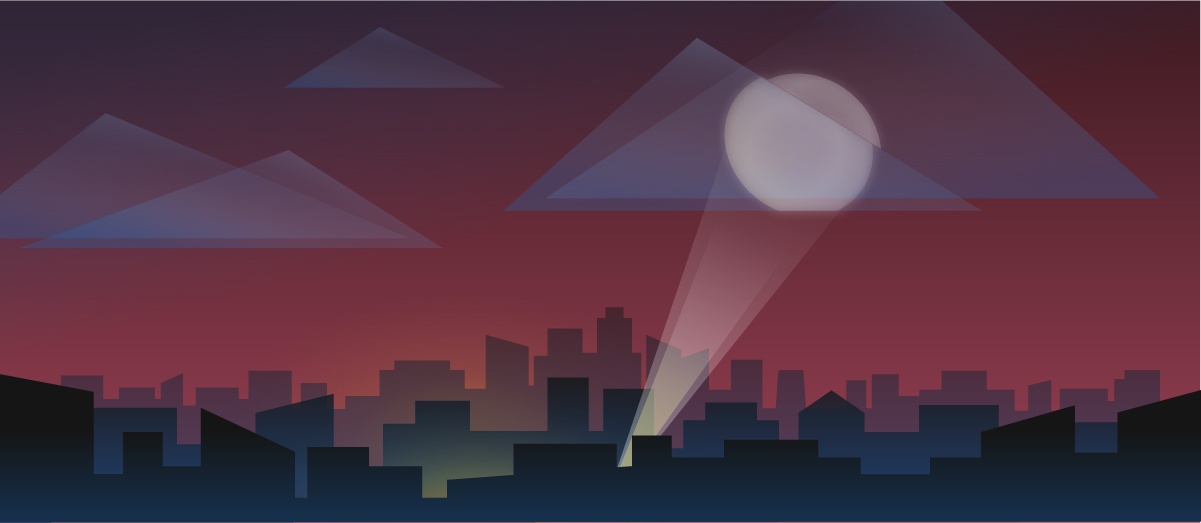 Building a customer-centric marketing strategy that focuses on how you can be the Alfred to your buyer's Batman is key to winning their trust and their business. This article discusses four principles.
Account-Based Marketing can power your ability to make your buyer the hero.
How to Ask Great Questions
Don't assume understanding
Keep asking questions until you understand the shape of the problem
Don't make jumps in logic or jump to conclusions; discover
An agency can help you get out of yourself and see your buyer. Too many tech companies, by no fault of their own, become in-focused and egocentric. An agency can pull you out of that narrative and help you understand your customer and foster empathy within your team. Strip away your assumptions with the help of an agency.
We can help. Schedule your no-obligation discussion to help yourself break free from what's holding you back and discover what it takes to know your customer.
Book your appointment today.
Subscribe
Subscribe here to get a sneak peek every week.
Theme
Our theme is created by some of Nashville's greatest musicians. Bigger Story Music is born out of a longtime friendship, a deep, talented community, and a real love for what we do. Whatever story you're trying to tell, we have the perfect music to make it better. Really.
Check out their production library and explore their custom options at biggerstorymusic.com.
---
---
Transcript
Mark Whitlock:
Welcome to Studio CMO. Hi, I'm Mark Whitlock. Our host John Farkas is alongside me today. Hi John.
John Farkas:
Hey, hello.
Mark Whitlock:
And John, uh, this is the podcast where, well, we are changing things up a little bit here in 2021. Aren't we?
John Farkas:
you know, we are, and I'm excited about where we're going. You know, we are in a world that is changing rapidly, lot of movement going on, and nowhere is it changing. And as quickly in my mind, uh, as we think about business to business marketing realm, there is no vertical that is under more transformation than what's going on in the health care universe. Um, it is pretty extraordinary. And as we look at health technology, uh, digital health, the elements that are, uh, coming together to transform how healthcare is provided in our world, it is remarkable to see the change that's occurred. And we've talked about it a few different times. I mean, we've talked about on, uh, on the podcast, a number of times how COVID has, um, accelerated the pace of change in a number of different arenas. And obviously with the impact that COVID had in healthcare, it's not, there's no other place that is changing as quickly. Um, and by necessity, it is, you know, there there's been things that have been right poised and trying to get there for years that in the last, uh, in the last 10 months we've seen move, you know, and, and there's all sorts of, uh, colloquialisms and, and, uh, and comparisons being made. But there, there is the change that would have taken five years has happened in 10 months. And, uh, and it's not slowing down. There's, it's, it's absolutely a dynamic space and that's posing all kinds of challenges for people who are trying to, uh, push into that space with solutions, with opportunities. Um, it's extraordinarily loud, it's very dynamic and, uh, and, and it poses a lot of amazing opportunities and challenges for people in the marketing profession. So we're going to be focusing In on that. Um, you know, we, we are here in Nashville, which is one of the us healthcare hubs. Uh, we have a front row seat for a lot of what's going on, especially around the health systems universe, which is, uh, much of which is headquartered or tied to this town. We're excited about what we're seeing and, uh, have a great opportunity to talk about it. So that's where we're going to be focusing and, uh, to help us Do that. We have another change going on.
Mark Whitlock:
That's right. We're tightening onto healthtech, and we are inviting to the Studio CMO family, Anna Grimes, Anna, thank you so much for joining us here as one of the hosts of Studio CMO.
Anna Grimes:
Well, thank you very much. And I just want to say, uh, as many Pearl of grand old Opry fame, I've said also a local Nashville native. I'm just so proud to be here.
Mark Whitlock:
And, uh, she's got some interesting healthcare ties too, and that's fun. Anyway, Anna has a great, uh, long-term background, uh, in public relations with, uh, stints at Atkinson paid Pomeroy and others. She's seen healthcare up close, uh, in a number of ways during her PR time. Let's just be honest. I mean, the woman had what in today's dollars would be three quarters of a million dollars in a yellow diamonds in her pocket at one point. So are you expecting, you know, we expect you to bring, uh, diamonds, uh, to the microphone, uh, here with us on Studio CMO.
Anna Grimes:
Well, I'll see what I can do.
John Farkas:
and I know that you have seen, I mean, your backdrop in health care is, is not shallow. You've had a deep, long history, uh, that, that, uh, started probably at the breakfast table when you were a kid. Um, uh, because, uh, yeah. Well, tell us a little bit about that backdrop.
Anna Grimes:
Well, I've got a background in, uh, a father who ran teaching hospitals in the early part of, uh, the middle part of the last century through, uh, through the nineties. And then, uh, overlapping with that. My other sister, what is, uh, still a current pediatrician here in town. And then, uh, yet another sister, uh, is a head of a revenue cycle management company. So, uh, they don't have necessarily a health tech solution, but they have a network of solutions that they use to help, uh, hospitals them, their books, and get paid. And, uh, so definitely heard a lot about the, the, uh, financial operations of health systems and the clinical operations of health systems. And so always lots of, you know, the conversations pinged between that and, you know, the latest brain surgery technique or whatever the kid pioneered or whatever, but then, uh, in terms of my own career, uh, yes, you, you, you know, you just can't swing a cat in Nashville without, you know, hitting a healthcare account in terms of working for PR firms and advertising firms.
Anna Grimes:
And so, uh, but, but yeah, in the last 10 years, lots of health tech solutions have come to the table. And certainly, um, none of this would have happened without the high tech act of act of, I believe it was 2007. Um, I I'll have, we'll have to check the notes Mark, but, uh, that was what really, um, I think it was 2009 actually. Um, but it was part of the big, uh, stimulus package. And that really sort of said to health systems, Hey, you know, that electronic medical record that you use to have that some of you have that actually none of you really have, guess what you are now being highly incentivized to get it, which was, you know, music to the ears of Judith Faulkner at Epic,
John Farkas:
Certainly the hinge pin, that part of things. But I think that that was, that was a poignant moment. And I think that as we look at history, um, COVID will be the, the next big push, the next primary catalyst that has been remarkably transformative in how we're approaching the care delivery and how, and has opened up the, uh, opened up the gate for tech solutions that had been held outside or held at Bay, or, uh, hadn't been as easily able to access the field as they are now. And so it's a dynamic space and that's the bottom line. I mean, there's, there's certainly, uh, a lot of movement there as, as we watch some of these high-level consolidations of, of, uh, of retail and, uh, and, and payers as we watch how, uh, health systems are, are refiguring to, uh, match the revenue needs and, and the challenges that have been put forward recently, there's just so much going on. There's a lot to weed through. We're gonna jump in and do it together. So excited about that. And, and, uh, you know, what's true though, as we, as we look at where we are and where we're going, is there still some clear fundamentals that are at the cornerstone that we have to keep our eyes on? And this time it really comes down to a few key things that as we, as we look at this marketplace is really important.
Mark Whitlock:
John you're, right, you gave us a great education and a great overview of the health tech space as we were making the shift. And you said the CRI and health tech is innovate or die. But one of the things we can't innovate are the fundamentals. And we talk about the fundamentals often here on studio CMO, and we've certainly hinted them at the end of every episode, when we go over the three principles that we try to, uh, drive this podcast and drive our agency by. And the first one of those John is that we must understand our buyer's problems. And when, when you have a health tech company bringing a solution into a provider or a payer, what does that look like? The challenge has gotta be immense.
John Farkas:
Yeah. It's so this is really a critical component. And the reason it's first is because it's first, um, the, the reason we put this first is because the most important you have to understand what the problem is. And one of the challenges that we see over and over and over again, played out is because we can, that means we should. And what I mean by that is, um, because your technology can do something that means it there's a place in the market for it. And that is, and there's no place, there's no vertical on the planet where that's more of a cautionary tale than it is in healthcare because of the highly complex ecosystems because of the regulatory environment, because of all of the contingencies that need to take place because of how the decision tree in these organizations is so extraordinarily complicated and multifaceted the assumptions that because you can, you will be able to is not an easy assumption or a safe assumption or a prudent assumption to make.
John Farkas:
And so understanding your buyers is extraordinarily important, and that in this space is a deep dive. It's one of the things we're going to be looking at in the context of the podcast, we're going to, we're going to take some opportunities to talk to buyers. We're going to understand what's going on, uh, at the, at the desks or the now home offices of population health, people of the folks who are leading innovation in some of these health systems of the, of the complicated payer environment and how, you know, there's not a, a harder place to sell into in the planet, in my mind than in the payer space. And that is, uh, that's certainly a Holy grail of a number of the companies that we work with and have seen a push, trying to push things forward. Um, but understanding them, understanding what their needs are, understanding the fact that right now, they are answering a four alarm fire, trying to keep things moving forward. That is so understanding the buyer, understanding what their critical needs are, understanding how your solution connects to their critical path and how, what you have and what you have the opportunity to bring knits into that has, it's always been important in health tech. It's never been more important because you're dealing with a lot of, a Lot of very taxed people who are remarkably challenged and looking for important, looking for innovative ways to make things happen that will help their systems that will help their organizations effectively stay afloat right now.
Mark Whitlock:
And Anna, one of the challenges we talked about as we prepared for this conversation was that if, uh, these health tech companies are trying to figure out who their buyer is and build those conversations a lot of times, right now, it's like talking to a brick wall, they're getting the message go away. How do we market in essence to a brick wall? How do we tear down the wall, get past the wall, go over it, go under it in order to figure out what the true needs of the buyer.
Anna Grimes:
The main thing to remember is the, the brick wall is there for a reason it's there because as, as John mentioned, there are, their budgets are in freefall, many of them, um, and w they've got a regulatory environment like no other, I know every industry says we're, they're burdened by regulations. Um, I think healthcare is both, uh, is both challenged by regulation, but they are also aligned, uh, made to be in alignment because of regulation. But, and then the final thing is it's not a perfect market. Um, if you have a heart attack, you can't just go. I just don't think I want to get this heart attack treated. You know, this is, so this is a very different, this is a very different ecosystem that people are trying to sell into. And to scale the brick wall, you just have to simply understand exactly what it is that your buyer is trying to achieve. And it really involves having that empathetic understanding of their needs and the, the environment that they're working in. And, you know, there's the old saying goes is, you know, if you've sold into one healthcare system, you, you sold into one healthcare system. Um, so because everybody's different. And, um, that is something to also keep in mind, is doing your homework and really understanding who makes the buying decision and why is very important.
Mark Whitlock:
And that's our second core principle. We talk about how we need to truly understand our buyers problems. And as you brought up, Anna, we need to lead our marketing efforts out of that empathetic understanding. If we truly understand their problems and have empathy for where they're coming from, we can lead marketing discussion,
John Farkas:
which is really important. It's, it's really critical when you're looking at how, like the language you use to lead with. If, if what you're doing is saying, here's what we can do. Here's what we can do. Here's what we can do. You're, you're jumping over you, you've missed the first hurdle. The first hurdle is, uh, clear communication that you understand the world. They're living in a clear communication that you have this problem. We understand this problem. Here's the anatomy of this problem. Here's why this problem is, I mean, if, you know, if you start leading here, we have the solution, we have the solution, we have the solution you've missed the you've missed that critical step.
John Farkas:
And, and so we, we, we talk a lot about what it means to, to start with an empathetic understanding to, to, and that, that filters through all of your marketing efforts. I mean, so if you're, if you're putting out white papers that are essentially enhanced sales sheets, that talk, you know, that, that aren't really white papers at all, but they're, they're, uh, they're sales documents that say we've got the solution to solving X, Y, Z. Well, that's great. You're, you're going to jump into the stream with a hundred other vendors that are saying they've got solutions for 50 different problems. Yeah.
Anna Grimes:
every marketer needs to be listening to understand and not listening to respond. And, um, your product needs to be built around that. Um, if you tell me that your product or solution you're selling into a health system is a well, it's so different and it's so unique. And, um, we, we can sell it to everybody, uh, to John's point, we've got the solution, we've got the solution. Um, if you tell me you've got a product that, that has no competition and that everybody can use, then you don't have a product.
John Farkas:
Hmm. And you don't have an understanding of the market. I mean, we hear that all the time. We hear that. So frequently in initial conversations with potential clients, nobody else, we have no competition. And every time I hear that, that that is like an alarm. It's like, okay, we don't understand the market because you have so much competition. I don't care if your product, you know, can see what your product is capable of doing. If you come into The market, especially the health tech universe and think I don't have any competition, there's nobody that does what we do. First of all, you, first of all, that's a concern because you probably aren't solving a real problem. The second second is if you think you have, and maybe you do have an original solution that really does solve a real problem, that nobody else is solving. If that's true, some amazing opportunity, and you have to start with a clear understanding that you have tons of competition, lots of, lots of voices out there competing for your slot.
Mark Whitlock:
I spoke with Troy Bannister, who's the founder of a company called Particle Health. They're a EHR aggregator. And I spoke with him yesterday and they started their efforts talking about revenue. We can increase your revenue, the wrong message. They discovered that the message that the, the, those who've been the most successful customers for him, they needed to hear was that we can help you treat your patients better. We can improve the level of care. And as soon as he said that he got through the door, he started seeing sales, and then guess what the practices started realizing, Hey, this helps our revenue. And then the other thing he's found is he served from so many office managers. They finally got rid of their fax machine. So his solution has been replacing a fax machine at so many practices in so many providers that they were still using to try to acquire, uh, these health records. And so for him, um, they're still using that message of we're here to help you improve the way you treat your patients. Uh, but they're hearing stories back of increased revenue. And boy, it's so much easier for our front office to serve these patients. And we've been able to get rid of our fax machines.
Anna Grimes:
And that is revolutionary because one of the reasons why the fax machines still sticks around is to, uh, to manage the dense thicket of HIPAA regulations. Um, and so, and we do need to guard our patients' health information, but there's definitely a, uh, so to be able to get rid of the fax machine is, is substantial. One other point, I was going to say about the empathetic understanding, um, and the knowledge that you have a product that really does indeed solve a problem is to remember that, um, they are drowning in data. Um, you know, there's the famous Kaiser health news, uh, death by 10,000 clicks. Uh, the providers who are just changed to these EHR, because these are in many cases, not well-designed products, but if you're selling a health solution into a health system, you have to have an even more clear assertion of your value and you need to be able to state it in, you know, a hundred words or less, um, it's the elevator speech of all elevator speeches. And then you need to have some clear data points of your own to justify the, uh, solution that you're advancing.
John Farkas:
Yeah, it's really true. And what Anna said earlier, if you've sold into one health system, you've sold into one health system, um, that's important to understand too, because it is very common for people to, to take uniform, uh, you know, single, single approaches to bringing a solution in realizing that when you're dealing with a system you're dealing with a unique personality with unique needs and figuring out how to frame opportunities and messages that will, will, will connect with that specific situation. Um, I think there's never been a scenario where account-based marketing efforts are more appropriate. Um, I think it's really important to, to look at the tactics and, and methods that allow you to genuinely tailor messages based on your understanding of specific scenarios and specific problems for specific institutions. That's hard, that's hard work. It takes, it requires a lot of diligence. It requires research and understanding too, because you can't always get that individual insight, but you have to, you have to take several different tacks to get at the same objective.
John Farkas:
And, and so, uh, to have an opportunity to get at the same objective. So tailoring, you know, a set of different messages that have the opportunity to connect, uh, you know, in ways that that understand, okay, there's, there's a complex set of problems here that different people have different emphasis points and, uh, and framing those accordingly is really important. And so we'll be talking about ways to, uh, to do that effectively as we, as we move forward,
Mark Whitlock:
John, I'm glad you started going there because I was about ready to say how okay, I'm selling into, if I'm selling into one health system is like selling into one healthcare system, then how do I get to know all of these? And you talked about ABM, I'll put some links in the show notes to some other great interviews we've had. And talking about account based, marketing you about research from Multiple points of view, multiple tacks. But John, one thing I want to ask you specifically, one of the things that you're excellent at is asking the right questions and you've used questions as, um, a crowbar in some ways, other times, just a, uh, a magic wand to get.
John Farkas:
I like to think of it as pleasant, persistence,
Mark Whitlock:
To gain the understanding and gain the insight you need, uh, to, um, uh, to build a marketing message. What, how do you ask good questions? What are some of the techniques you've learned over time?
John Farkas:
Well, I think, I think the way I'm looking at it is I don't assume understanding. And so, I mean, people will just jump over, um, gaining real understanding of the problem and making assumptions if I start and say, okay, I'm going to work on, and this is hard to do. I'm going to work on not making any assumptions, start asking questions till I can get a really good till I can understand what the shape of the problem is because, and not assume and not take and be willing not to take jumps. I think that that's really important and it's really common because, because, and again, this is, this is an edit, um, for forcing Mark to edit here. Uh, um, one of the critical components of understanding is a willingness to set aside your predispositions. And, and that is something that is really important to do.
John Farkas:
And I'll feather, I'll put a feather in our own cap as an agency. That's something that agency can help with because so often you're so focused on getting a solution to market that the narrative becomes very in focused and, and very egocentric. And it's, it's nearly impossible to pull out of the narrative. That's been self formed into a truly empathetic understanding into an, uh, an environment where you're not making assumptions that can prove fatal in the marketing effort. And, and so that's where I think it's really important to consistently, uh, set those things aside and being able to ask foundation level questions that that will, uh, that can sometimes unearth gems, right? Where you find, Oh my goodness, I hadn't even considered this facet or this opportunity that could exist for how we're approaching the solution. It's really important. And I know we're talking in terrifically vague terms, but, but all of this is directly applicable to every, every, I mean, the, the opportunity that you have to pull back and say, okay, let's, let's strip away the assumptions and just start asking questions that we all w we may clearly know the answers for, but we have the opportunity to, uh, to unearth some, some really good, uh, opportunities that can turn a corner.
John Farkas:
Because really what we're talking about here is what it takes to frame a clear differentiated solution. And that empathetic understanding the ability to get at the core problem often can make the difference of being one of the herd or the shining star that stands out and says, we get it. And I've seen companies with effectively inferior solutions do, and we've all seen this. In fact, a number of our listeners have been driven crazy by it, where you watch an inferior solution gain a hold in the market, and you're going, how in the heck did that happen? And often it happens because somebody tie ties into a thread in the market that demonstrates a clear understanding of what the essential problem is. And they defy some of the assumptions that have been made and gain, gain traction in, in, in an effort. And they gain traction in a conversation that the competition hasn't been able to touch because of just this narrow foothold, they were able to gain in some piece of understanding, and that's really critical.
Anna Grimes:
And I would also add John that the reason why they were often able to gain that anchor point in the market is because they had two things going on. At the same time one, they had a marketing engine that was advancing a lot of thought leadership around a particular issue, a particular pain point in, in the market. And so that's very, that's not unusual for any market, including healthcare. So healthcare is part of that. But the other thing is they were that gave the, the sort of sales team that sort of cloud cover that thought leadership position of saying, we get it, here's the problem. Here's, uh, here's some data points to support articulating the problem, and then very slowly and very nimbly advancing how their solution solves the problem, but then they also have, and they totally understand that their customer service department, and I'll just call it customer service is the catchall, uh, builds up a level of confidence in the market.
Anna Grimes:
And then those two things, the marketing, uh, focus on thought leadership and elevating the conversation, and then get supported by this day to day blocking and of customer service. And the health system provider feels taken care of because at the end of the day, most people get into health care, even on the business side, because they want to take care of people and they really admire, and they really appreciate when someone else does that for them. Um, and then the final thing I would say to that point as part of that empathetic understanding is no effective health solution provider can effectively succeed if they don't understand fundamentally that the number one customer in all of this maelstrom is the patient really, you know, it's not the population health officer, it's the patient. So help the population health officer help the patient.
John Farkas:
Yeah. And I think that you're getting at our third point there, Anna, which is it's really important to clearly demonstrate how you're going to make your buyer, the hero. And, um, and, and that, you know, that foundational understanding and in healthcare, this is all about people getting better. You know, people, uh, patients finding their way toward health is the ultimate objective. Lots of other objectives in there, lots of other component parts, but at its core, that's critical. And, and the opportunity to understand that as a marketing entity, that your job is not to come in and save the day. Your job is to equip people who are in the trench, in the war, trying to figure out how to make it happen, to help them make it happen. And that your point was really good. You can't just provide a solution and, and fade into the, into a board.
John Farkas:
Then you have to be there ready to lock arms, ready to walk with them. I mean, you have to have an organization that is ready to come in and say, okay, we know that you live in a fast changing environment and adaptation and, and, and, and a, a nimble approach is essential. And we're going to be there to make sure that this consistently is that we're going to allow you to deliver the level of consistency and care and, and, uh, seamless operation that has to exist. There's already too many crazy factors going on. We don't want to be another crazy factor. We want to be a stabilizing factor. We're going to help and be committed to that. And your ability to consistently communicate it and demonstrate it. You know, having case studies, having people that are willing to join you in the conversation that says, we've experienced this with these folks, this is super important because at the end of the day, we're dealing with people who are under pressure to solve problems. Uh, that's who these, these customers are. And, and your ability to come in and say, we've got this piece of it for you. We will take care of it. You can, you can, you can, you can sign your name here. And then a part of your problem is going to go away.
Mark Whitlock:
That's a wonderful thing. Yes, John, it's one thing to acknowledge that the buyer is the hero. It's another thing to then, to believe that the buyers, the hero and work towards that, but we say, make your bow so demonstrate to your buyer that he or she is the hero. How, how do you do that about how do you, how do you put, you know, three dimensions,
John Farkas:
A marketing perspective, it starts in how you present your solution. You know, if you're coming in with the Capon, it's really hard. And with the metaphorical Cape, obviously if you're coming in with the, with the hero Cape and saying, we are here to save the day and we will make, you know, we're going to make your problems go away. Um, it's really hard. And, and you know, this is a little abstract, but follow me here. It's really hard for the buyer to see their place in that equation. And at the end of the day, we're dealing with folks who have egos. We're dealing with folks who want to be able to see themselves in that seat. And how has, how has me signing this contract going to elevate my career? How is it going to, uh, advance my causes? And, um, and if they can see that you've left room for that to happen, that you're there.
John Farkas:
And you come in with a genuine servant spirit that says, we're going to get behind you to help you meet your objectives. Um, that's very different than coming in and saying, we're going to meet your objectives because that's, that's putting yourself in the hero seat. So, so what, that's a subtle difference, but it can be a real, it can be a real palpable difference maker when, when you're dealing with people with egos, when you're dealing with people with clear objectives, when you're dealing with people who, who want to be able to have a partner, not necessarily a savior. And that's a big difference.
Mark Whitlock:
Yeah, yeah, absolutely.
John Farkas:
Yeah. We're going to be there away walking. We're going to be walking alongside and we are going to, uh, provide the structure that you need. You know, we're, we're gonna, we're going to help take your burden. Um, and, uh, and, and that's, that's an important, subtle difference that if you can master really can help elevate a brand because, because what that shows that we're, we're a trusted partner. We're, we're Robin, we're not Batman. We're, we're going to be here handing you what you need at just the right time to ensure that your path to success is, uh, it is clear and that's an important and subtle, uh, art form that I think a lot of people ignore.
Mark Whitlock:
How have you seen it done well?
Anna Grimes:
I've got one example I could use if you want me to go for it. Okay. Yeah. So, uh, and I won't name the name of the company, but, uh, this is, uh, a company that helps revenue cycle, um, work with patients because increasingly we now have patients who are, who are feeding into the patient account system and, and negotiating basically directly with the hospital to settle their bill. Um, and this was a company that understood the issue at hand, which was all right, how do we start talking? How do, how do revenue cycle managers start talking to patients directly? Cause they're used to talking to payers. Um, and so they developed, uh, a thought leadership platform that was very effective and people kind of go, okay, what's thought leadership. I don't get that. And, and really what that is, is some rich content pieces that, that are usually gated.
Anna Grimes:
But then it also was some contributed content articles, and then whatever we took from those two main sources. So, you know, sort of fed into the sale sheets, et cetera. And so what, what it created was this again, like surround sound that really helped that, um, sales rep going into that hospital system to know, you know, at, at, so that by the time that sales rep had gotten that far in the conversation with a prospect, they knew who they were, but Oh yeah, I read that, that thing that you put together, what was that called? You know, and, and so that was, it was, uh, a very fine thread that went through. The whole thing was we know the problem. So first they state the problem and, and they got agreement from the market. Yeah. They really do understand the problem. And then the next thing was to, um, take those powerful messages and put them in the right format or the right, um, deliverable at the right time and to the right person.
Anna Grimes:
And each of those rights is really difficult to do marketing. You know, I think sometimes marketers don't show, you know, the way we tend to think that we need to look like the Swan and not show the paddling like hell underneath. But I think in certain cases, um, it's helpful to bring that out to the client, um, that, that none of this is a given, but if you can do that and if you can, uh, put that bright red thread in between all of the deliverables, create that thought leadership platform, then you have enabled not just that health system, but you've enabled your sales team to score some wins.
John Farkas:
Yeah. That is a really, uh, uh, it's an important thing to underscore and something we see, uh, companies, especially early stage companies struggle with, um, is the willingness to invest what it really takes to join the conversation. Um, it, it is, it is a lot of energy and I, I mean, I'm, I'm sad to say we're dealing with this right now with several of our clients who are several clients who are, are wonderful solutions, tremendous, um, energy moving and, and a well-formed solution that has a real opportunity to gain some substantial traction. And they're, they're peddling hard to create their solution right now. And, and we have a consistent need for substantial assertions that we can help position and create from their thought leaders in their organizations to help position them as a knowledgeable authoritative source in the market. And it's hard for them to allocate the resources, to take the time to pull that resource out.
John Farkas:
And we're dealing with stuff that like as an agency, we can't fabricate because it's coming from their high level leadership that understands some of the problems understands. The technology understands the, the, the anatomy of complicated solutions at a level that we can't just fabricate. It, it, it's going to take some time and effort and energy on their end to commit, to making those careful assertions that join the conversation. And, yeah, it's a little bit of a long play and it doesn't have a, uh, immediate direct tie to revenue and all of that stuff, but it's what it to start winning the trust in some of these hard, you know, it's, we call it, you know, we, we call it the color color cloud in our world, and we take a color from the company and say, we want to create the color cloud around your environment, which is just the, the presence, the, you know, on multi, the multi-channel presence that it takes to win some of these conversations with organizations, with organizations that have a lot of people in the decision process that have a lot of, uh, you know, a lot of people talking to them about different things.
John Farkas:
If we can take meaningful, empathetic, uh, you know, clearly, uh, educated approaches to problem and start talking about it and start talking about the anatomy of the solution, you know, in, in a way that demonstrates really smart understanding. That's a great key in, and it takes a lot of persistent committed energy to create that color cloud that w so that when and what the color cloud does is when you, when you have the opportunity, you know, you've created this, this, this filter where people are starting to see the, the color of the company that we're working with. And then they have a moment where they encounter a very specific need. They're already seeing your color. You know, they, they've already, they've, they've already begun to have a filter. I need to go to these guys because they've talked to me four different times about this in different, in different ways. They they've said something. I caught this about them over here. I caught this about them over here. I caught this about them on this channel. And so I'm starting to trust them. It's, it's the, it's the development of that trust that under that empathetic understanding where they can go and say, okay, I think that they're going to have something to say to me about this.
John Farkas:
That's what we're trying to create. And, and if you're not willing to make the investment in creating that color cloud in your market, then you're just relying on the muscle of a salesperson to get in there and have the opportunity to, to have the right conversation at this specifically the right time. We've heard this from a number of our clients too. Like we had a client that went into a major, uh, major prospect's office. Um, they finally got the meeting and they're talking with the CEO of the organization and several of their, uh, their, you know, other C level entities. And, and they're having this conversation. That was a tremendous opportunity. And they had just started a proof of concept with a competitor, and that was an inferior competitor, right? And, and their CEO is looking at the CEO of this organization sitting next to their sales person.
John Farkas:
And, and the CEO of the org of the target organization goes, well, we would have gone with you if we had known you were there. And the CEO turned, and after, as they're walking out of that, that meeting, the CEO turns to a salesperson and he goes, why didn't they know that we are there? And the salesperson goes, Hey, you tell me, you tell me which one, you know, it's because there was no color cloud, you know, they didn't make the investment to start to cover the organization and some understanding, and, and that takes time, effort, and energy, and, and w you know, we're at, and we're at the situation part of the way. And we've talked about this, a number of times on the podcast, part of what COVID has done is put a lot more pressure on the color cloud, because say, you know, first person sales conference, uh, you know, there's not the networking events going on.
John Farkas:
There's not the trade shows. There's not all of the, the typical means that the sales team has had to engage with organizations that they don't normally come in contact with. Right? And the, and so the targets, email inboxes, and every other channel is absolutely inundated by desperate vendors trying to get through. So that's that channels almost ineffective right now. You have to create and invest in the color cloud. And again, when I say color cloud, you know, the color is your, your, your primary brand color, that the elements of your brand that go out into the, you know, into the multi channel environment and start leaving the breadcrumbs that people need to follow to your doorstep, right. That we have to create that in marketing right now. And, and that starts with a clear understanding of your buyer, an empathetic understanding of, of how to communicate with them that shows that you understand, and then, uh, helping them clearly see that you're ready to make them a hero.
Anna Grimes:
Agreed! Absent informal opportunities to build trust. As John was saying about trade show, you know, no trade shows, et cetera. It puts that much more pressure on your website, your content marketing, your social media strategy, all of the tools that you have in your toolkit. So do your homework, stake your claim with serious resources and proof points, and then empower your sales team with the right tools at the right time.
Mark Whitlock:
And if you're feeling the weight of that, if you're feeling the weight of our cloud, isn't big enough. Our cloud doesn't cover the territory it needs. We have a number of resources for you come to studio, cmo.com and click on this interview. Number 37. So studiocmo.com/037. And you'll find a number of resources about understanding your buyer, building an empathetic, understanding the journey of trust and how to make your buyer, the hero, and how all of that combines together. You also find information about our foundation workshop. This is the place where we come without bias and help you break through your biases and your assumptions in order for you to see your company, your solution, your market, and your hero customer so much more clearly, you can find out more information about that@studiocmo.com/037, John, you look like you have something else you want to say,
John Farkas:
You know, at the end of the day, um, this comes down to an organization's fundamental belief that, that engaging the market is a worthwhile and necessary endeavor. It is hard work. It's not a, it is not a short, uh, it is a long-term commitment to doing what it takes to create that environment of understanding in your market. And so many companies are driven with such short-term objectives right now that that is hard to do. There's a reason that, that, that marketing leaders are some of the shortest tenured organization, organizational leaders in companies. And that's because of, I think of a lack of foundational understanding on the part of boards on the part of a, of a company leaders on what it really takes to create an environment of trust. And it really comes down to a marketing leaders, uh, ability and guts to say, okay, we can make some changes, some, some changes in the short term, but it's really a long-term, you know, w and I say, long-term in today's world that, uh, let's just say a year, okay, it's going to take building the kind of foundation you need takes guts and resources.
John Farkas:
If you're in a, if you've got a truly revolutionary solution, and you can put something forward, that is, that is gonna change how people see things. Some of that revolution can happen in, in a short term, if you have an org, uh, a company that, and if you have a solution that is similar to a number of other solutions, then it's really about building a trusted brand. It's really about coming alongside and saying, okay, we, we are going to be a better partner for these reasons, and that is not a simple, uh, and that's not a simple equation. It takes time. It takes trust. It takes repeated demonstrations of other clients that look like the folks you're trying to reach, being willing to come out and say, these guys are for real.
John Farkas:
And those efforts take time and they take resources and they take persistence, um, super important climate to create right now. Um, it is, uh, people are looking for real solutions. They have to get it. And the health and the health care space, we're dealing with organizations that many cases are really teetering on some very precarious places right now. They can, they have to take some risks in order to survive, but they have to make sure that those risks are going to get them where they need to go create a color cloud and invest in creating an environment of trust, where you're clearly demonstrating your understanding of the space and your ability to make them the hero. That's super important
Mark Whitlock:
Here. At the beginning of the year, you're feeling that pain. If you need an objective person to talk through, we have no obligation appointments available. You can call in, set up a zoom conference with us. We happy to chat with you about a few things just to get to know you better and to help you gain the clarity you want. So come to studiocmo.com/037, and take advantage of that as well. we've been talking about it the entire episode. Remember these three core tenants understand deeply understand your buyer's problems.
Anna Grimes:
to lead with empathetic understanding, okay.
John Farkas:
And have the guts and make the commitment and do what it takes to make your buyer the hero.
Mark Whitlock:
We'll see you next time on Studio CMO.
Mark Whitlock:
Studio CMO is shaped by Golden Spiral where we help healthcare technology companies establish and communicate their unique message to the right decision-makers, realize your market potential. Contact Golden Spiral today.
Our music was created by some of Nashville's hottest studio musicians and Human Music.