040 | How Hyro Met Providers' Needs During COVID | Studio CMO
Subscribe | Transcript | Comment
The Episode in 60 Seconds
Aaron Bours and the entire Hyro team faced an uncertain future. They rebranded their conversational AI platform and brand right before COVID hit. How could they make a splash in the market? What was more important to them was the question: how can we help during a worldwide pandemic?
They took the bold step to offer a COVID-19 Virtual Assistant at no cost to any healthcare provider who wanted to install it on their website.
Find out what happened next on this edition of Studio CMO.
Do you want to leverage content to boost your visibility online and assert your leadership in the market? We can help you understand the components involved.  Schedule a no-obligation meeting with John Farkas today. Gain the clarity you need to press into your year.
Our Guest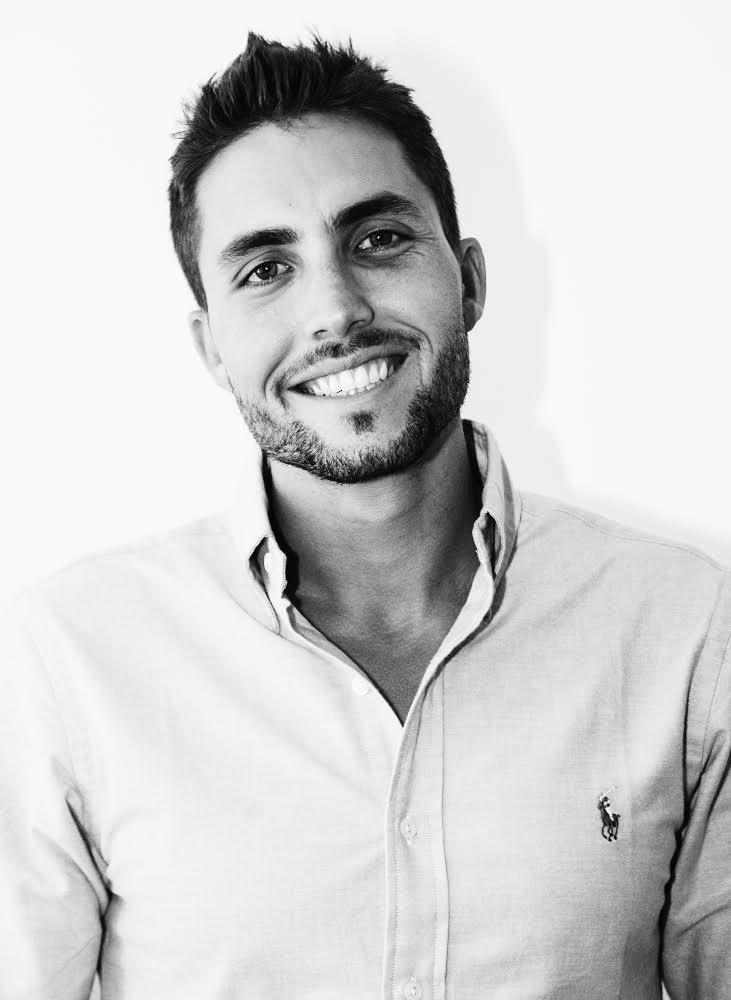 Aaron Bours is the Vice President of Marketing for Hyro.AI and joined us from Tel Aviv. Hyro helps companies communicate with their customers faster and at a deeper level.
Hyro was listed as one of the HealthTech Companies to Watch in 2021 by TechReport. We'll let Aaron tell us more about Hyro in a minute.
Before Hyro, he worked at Google in product development on the Duplex project, also a conversational AI tool.
He has spent time in product marketing role as well as some time at an agency. So, he's seen marketing for multiple angles.
Show Notes
Check out their three COVID solutions on their website, hyro.ai.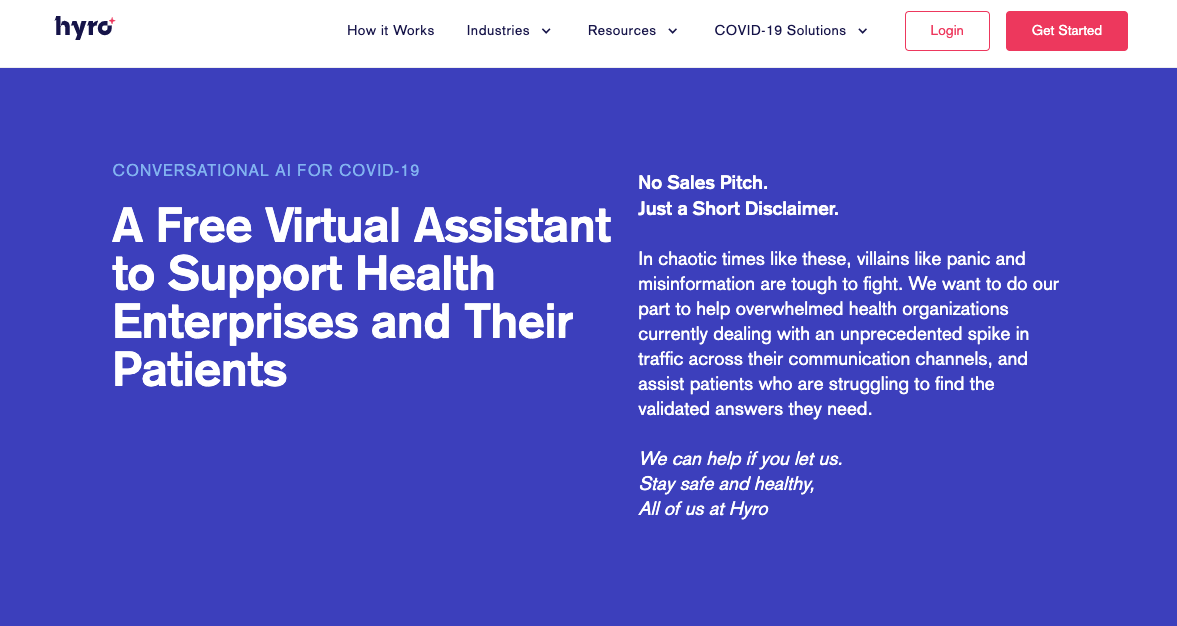 Aaron offered these two pieces of advice for trying to break through the noise of HealthTech:
1. Don't sell. Ask for advice.
2. Meet them on their playing field (live/virtual events).
Brand is the sum of all impression. —Aaron Bours
Links discussed during the episode:
Montefiore Health System's installation of Hyro's AI tool.
Hyro's case study about Montefiore.
Every marketer needs to own a single number —Aaron Bours
Golden Spiral's free guide to building KPIs
Golden Spiral's free guide to building a content strategy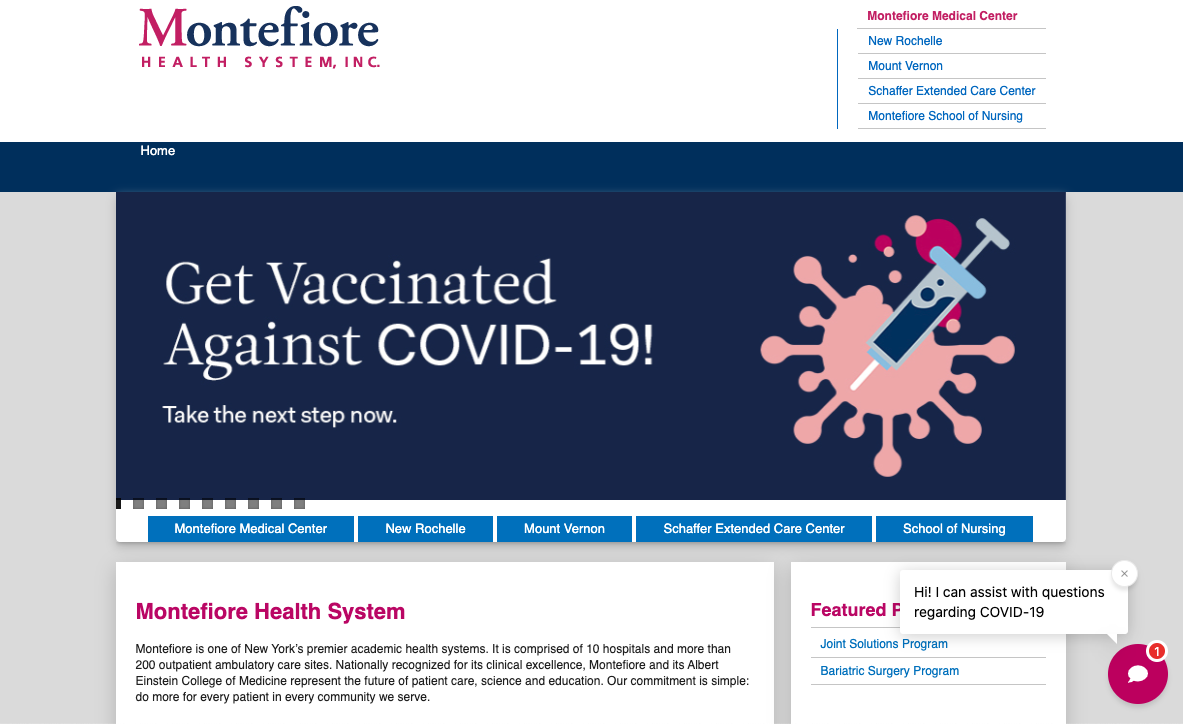 Hyro's News Coverage included Yahoo, Healthcare IT News, and Digital Journal.
We can help. Schedule your no-obligation discussion to help yourself break free from what's holding you back and discover what it takes to know your customer.
Book your appointment today.
Subscribe
Subscribe here to get a sneak peek every week.
Theme
Our theme is created by some of Nashville's greatest musicians. Bigger Story Music is born out of a longtime friendship, a deep, talented community, and a real love for what we do. Whatever story you're trying to tell, we have the perfect music to make it better. Really.
Check out their production library and explore their custom options at biggerstorymusic.com.
---
---
Transcript
John Farkas:
So what's been clearly apparent over the last year is that as we look at the healthcare market, that there is so much going on right now. I mean, lots of reactive, responsive reshuffling of how things are getting done necessitated by the pandemic. And if you're trying to sell into that vertical, it is really important that you have a clear way to cut through the noise and make the statement that is directly pointed at a real market need right now, because those are the only conversations that people are having time to have at the moment. So the big question is how do you do that? How do you make your solution pertinent to urgent conversations in the market right now? And that is no small trick.
John Farkas:
Today, we're going to dive in and have a conversation with a company that has done a really interesting job of figuring out how to knit into those conversations in a way that was directly pertinent and has taken a company from obscurity. A young company with not much traction in the universe, to having vital conversations going on with major health systems. Not a small lift. That's what we're going to take a look at today on Studio CMO.
Mark Whitlock:
Welcome to Studio CMO. I'm Mark Whitlock. You're listening to the podcast where we help HealthTech marketing leaders figure out what the best way to communicate their unique message to their target customers. I'm joined today by our host John Farkas, who you just heard from. John, welcome back to Studio CMO.
John Farkas:
So good to be here.
Mark Whitlock:
and I'm joined by my sidekick, Anna Grimes. Anna, glad to have you back too.
Anna Grimes:
Hello. Hello. Hello.
Mark Whitlock:
And Anna, why don't you tell us about our guest?
Anna Grimes:
Aaron Bours is the Vice President of Marketing at Hyro AI. He joins us today from Tel-Aviv. Hyro helps companies communicate with their customers faster and at a deeper level. Hyro's a plug and play conversational AI platform that enables enterprises to easily add voice and text capabilities to their digital channels. Hyro was listed as one of the "HealthTech Companies to Watch" in 2021 by Tech Report. We'll let Aaron tell us more about Hyro in a minute, but before he was at Hyro he was a Google product developer. Worked on the duplex project, and that was also a conversational AI tool. I can imagine you brought a lot of that understanding to your current role. He's also spent time in product marketing roles as well as some time at an agency. So he definitely has the view of marketing from a rather diverse prism. So welcome to Studio CMO, Aaron.
Aaron Bours:
Thank you so much, Anna, John and Mark. It's really great to be here.
Mark Whitlock:
We're glad you're with us.
John Farkas:
So Aaron, Anna gave us a little primer there, but dive a little deeper. Tell us your perspective on what Hyro does. What's the core of what you're bringing to the market?
Aaron Bours:
It's hard to follow up Anna's brilliant portrayal of who we are as a company, but I'll give it a shot.
Anna Grimes:
We always make you look good, Aaron.
Aaron Bours:
I think I've got a challenger for the role of VP Marketing at the company.
Anna Grimes:
Hardly.
Aaron Bours:
Are indeed a plug and play conversational AI platform. And while we're agnostic, our North Star vertical is healthcare and that's where we help healthcare providers, major health systems and payers as well to really enhance their communication with patients across the entire patient journey. So whether that's on websites or on apps or at call centers, we're able to take content and simplify it by really easy conversational interfaces that allow for patients to access that content and really gives a clear pathway to verify data that's become essential during the pandemic, especially. And the way we do that, and what makes us different, is that we actually teach AI computational linguistics. So we teach the AI English. So actually it's very easy to scale across different use cases once you have it skilled in that language. And that's allowed us to be very agile, especially over the course of the last year when things are unfolding very quickly and changing just as fast and deliver great patient experiences with speed.
John Farkas:
Tell us a little history of the company and kind of up to the beginning of last year, what was that runway? What did that look like for Hyro?
Aaron Bours:
So the company was founded in 2018 and our co-founders are Israel Krush who's the CEO and Uri Valevski, who's the CTO. And our Chief Information Officer is Rom Cohen. It was actually born out of Cornell Tech in New York and the original name was Airbud, which I don't know if you remember it, but Air Bud is actually a basketball playing dog from the Disney franchise.
Anna Grimes:
Yes. Yes, indeed.
Aaron Bours:
So imagine inheriting that, especially when it comes to SEO and Google trying to compete with 12 pages of dog photos. So that was quite an uphill battle. And we decided that Airbud no longer fit as a name anyway, and did a rebrand. And the rebrand came in February 2020, which is about 45 days until we shut down our offices here in Tel Aviv. So imagine you're starting from scratch in a lot of ways as a company and 45 days later, it's a pandemic and it's even harder in the digital space to cut through the noise because now ad spending is through the roof and everyone's trying to do virtual events and everybody's online.
Aaron Bours:
And so what was going to be difficult inherently was made 10 times more challenging by the pandemic. And I'm sure most companies can share those pain points. But for us as a new brand, we knew we needed a way to become relevant and stay relevant throughout the course of the year. And lucky for us that our technology is actually in demand and was actually needed for the pandemic and beyond. In healthcare digital transformation became something that was now a necessity and not a want in a lot of these companies. And all of a sudden the red tape was getting cut left and right. And it allowed for the types of solutions that we have, the types of conversational interfaces that we've deployed in the past to really get rolled out much faster and along with catalyzing. The rollout was an explosion in terms of the types of healthcare providers that all of a sudden were knocking at our door for our solutions.
John Farkas:
So Aaron, you guys were sitting on a core technology that was enabling you to answer a known need in the context of the market. And you didn't necessarily have the tool prepared, ready to go. You had to do some quick work to tune your capabilities to this need. The big crisis that started with COVID was making sure that people understood what they needed to understand. That they knew that health systems were able to get the kind of information to their communities that needed to go out and help establish authority, help understand what people needed to do and direct attention. How did you decide to address that specifically? What did that process look like internally for your team?
Aaron Bours:
I think it's important to give a little bit of a backdrop to the story, which is that before the pandemic, we still were working in healthcare and we had quite a few healthcare providers. That we actually had deployed a use case around scheduling appointments and finding the right doctors and so we had good relationships in healthcare. I'm sure most companies say the same thing, but we're extremely customer centric. And so for us we always had our finger on the pulse kind of thing and we had rolling discussions with the leaders in IT and digital transformation in these healthcare systems that were always looking to improve and innovate. It was very clear to us that they needed support in this area. And once it became clear, we kind of jumped into action and there was no hesitation as to price point or something like that.
Aaron Bours:
I think it was kind of an unspoken decision amongst the executives at Hyro that we would develop and deploy a COVID-19 assistant with whatever technology we had at our disposal, which in this case, it's conversational technologies that can help the patients of these providers and the providers themselves who were overwhelmed by this new wave of traffic online that they'd never experienced before and surrounding a pandemic that they themselves didn't have all the answers to. And so for us, it was very befitting of the brand and the kind of good karma type company that we want to be and are. We made that known through this initiative, which was extremely important for our team. And I think we were able to convey that in healthcare, do some good, provide genuine solutions at a very timely manner, and build some really strong relationships along the way.
John Farkas:
When you started pulling that forward, I'm guessing you recognized pretty quickly that there was a decent size need for what you were developing for your existing clients that was pertinent and could be pulled out to the broader market. Is that fair?
Aaron Bours:
Yeah, absolutely. That's basically our ability to scrape information in real-time to deploy really quickly. Even removing that one pain point for a lot of these health systems was invaluable at that time. Going into their system and constantly updating the new symptoms and having to refresh the risk assessment that almost every health system I think was using the CDCs risk assessment at that time. Yeah. These were things that we knew we were capable of. That's the core of our technology is being able to scrape that information and supply it very quickly and at a high cognitive level for an AI tool and we applied it to the pandemic and to this healthcare use case specifically.
John Farkas:
How did you go about making it known that you had that solution and that you are essentially given in a way?
Aaron Bours:
I don't shy away from divulging that we have a very lean budget as a marketing team, very lean. And I think most startups should and do operate with lean budgets in marketing. We spent very, very little money, but calculated money on PR. Some of it was organic, but the first domino that fell was getting certain healthcare publications to look at us. Beyond that just forging relationships really quickly allowed us to create a case study and allowed it. We were in a HIMSS. It was a writeup in Healthcare IT news about our work with Montefiore, specifically that health system during the pandemic. Really well-placed PR allowed us to make some noise. And we already had, again, some semblance of an infrastructure in healthcare. We knew a few key partners and clients and friends in the space and emails were enough to do a lot of the job for us. And of course it helps that it was free. There is very little harm in trying out a free tool.
Aaron Bours:
Mind you, there's still red tape in healthcare so of course, some of the health systems took longer than, than others in terms of actually deploying the virtual assistant. But for the most part, it was no pain all gain of here's this really, really helpful tool that you need right now. And it's free and you can trust the company doing it. They've been operating in healthcare now almost since their inception. I think all of that combined really helped us to make noise and make noise with enough credibility to be an adopted solution at that time.
John Farkas:
You had a case study, which is a lot, I mean, let's just face it, that's important to be able to demonstrate clear efficacy and how your solution is put forward. Tell us a little bit about what you had as far as that case study goes and how you were able to amplify that.
Aaron Bours:
The case study with Montefiore health system with Jeff Short, who the chief of staff and Adrian Moman, who is the AVP of patient access transformation and alongside Montefiore, we told the story of catalyze digital adoption or digital transformation in healthcare surrounding the pandemic. And how actually Montefiore is stood up the virtual assistant within 48 hours. They were the fastest movers by far in terms of those that actually deployed the virtual assistant. And so the case study was based on that, the actual implementation of the tool, but also the volume of patients that were using it, the different intents that we were getting. We're able to identify based on people using the voice and chat interface, what kind of questions are they asking?
Aaron Bours:
What are the key pain points for patients and what can they focus on? All of that, we tied into the case study, which made for a very interesting read, especially for other it leaders in healthcare who were thinking about the same type of solutions, but maybe didn't act initially. And so we took the case study and same kind of thing, amplified it by email, by PR. I also won't shy away from saying that digital ads when you don't have a lot of a budget are not so effective. Although in this case, we did do a little bit of advertising in terms of trying to get the case study to the right people.
John Farkas:
And what did you see as a result? What we know is, that did give you entry into a number of new conversations. Tell us how that played out.
Aaron Bours:
Good karma can also be a good business. In this case, we were lucky enough that the two definitely correlated and in giving something away for free, that was extremely valuable. And again, considered necessary at the time and still to this day, the same people who were using it that are using it now. We've created clients, paying clients and for different use cases for a while the array of use cases. And I think it's a good segue to, at this point, say that, that was at the beginning of the pandemic when people were as confused about COVID. That was probably the pinnacle of confusion surrounding COVID was in March and April when we developed this. And now that I don't want to say the light's at the end of the tunnel, but now that we're at least in vaccine mode, so there are also a lot of pain points.
John Farkas:
Pain points. That's a good one. Good vaccine pun there to say pain points.
Anna Grimes:
Well, at least he didn't say getting shots in arms. If I hear that one more time, it's just so-
Mark Whitlock
Shot in the arm for the world.
Anna Grimes:
Yeah.
Aaron Bours:
Yeah, yeah. There are tons of challenges surrounding vaccine rollout, on a government level and also on a healthcare provider level and the latter is where we're focused and a lot of those conversations are born out of connections that we've made because of that, the initial free virtual assistant that we gave them for COVID.
John Farkas:
I would love to know about the transition. You've created this free assessment that you're rolling out. It's an altruistic move to be a part of the global response to the pandemic. Were you already thinking strategically about conversion on the backend or did that come in the process and then what did that look like? What did you put in place to foster and nurture the adopters of your assessment to take the next step with you guys?
Aaron Bours:
It wasn't top of mind when we created the assistant, I think the pace at which we moved also prevents that sort of trajectory thinking like at the time we did it, it was because we could, we had the technology and we just wanted to help genuinely and gradually over time as the virtual assistant became even more and more robust, which as our technology dictates, the more impressions and conversations we have the better that the solution gets.
Aaron Bours:
I think that healthcare providers saw the value and it was very easy at that point to justify other use cases where there were other challenges for the hospital, whether that meant some sort of conversational interface that automates scheduling for appointments that had been canceled because of COVID or helping people fill in new prescriptions or what we're doing now, which is helping with vaccination rollout. Once I think the technology proved that it was viable once we proved that Hyro can be trusted in such a sensitive space for such a mass scale use case.
Aaron Bours:
I think that did wonders for us and being able to say, "Hey, we did it for you in that respect and in that arena, let's look at other areas where you're hurting or where you think we can bring more value, and let's explore." And a lot of the customers that began as recipients of this all benefits solution and complimentary virtual assistant, we're now looking at ways to compensate us for other use cases that we were able to solve for.
Anna Grimes:
You were able to bridge that credibility trust gap for those health systems gain their trust. And certainly it does help to provide something complimentary. But what do you say to perhaps other HealthTech companies who are trying to climb that very high wall and get access to some of these health systems? Because as we know, the health systems, they're a hard market to get into and a hard market to stay in.
Aaron Bours:
Of course, it's difficult and there's high volumes of solutions providers. It's widespread the challenges in healthcare. And it's also considerably a laggard as an industry in terms of digital transformation, or it was, and now that's being accelerated by the pandemic and unforeseen circumstances, if you are a technology vendor in the space. This is the time to sell. This is also the time where everyone else is drowning you out with the noise that they're making. And so it's extremely difficult to cut through. I can only speak to what worked for us, which is one is don't sell, ask for advice. And what I mean by that is when we started and I just joined Hyro and we were four people so the messages that I sent weren't hey, bye conversationally high for me, because I'll save you money and lower your costs. And that truthfully, everyone's going to say that. Eventually they will ask those questions.
Aaron Bours:
They'll ask it when, maybe towards the middle of the funnel or the bottom of the funnel where they're comparing you in their evaluation phase, they'll want to know who's going to save the most money, but to get the initial meeting, it was about insights. And that's the route I took at least to get us the first couple of major meetings with huge health systems out there. And I started, I think like most would with messaging that was focused on, Hey, we have the perfect solution to your problems. And I changed it to, Hey, you're a really impressive person in your space. If it was to a CIO who had done amazing project that year. Hey, I really, I genuinely love this project that you worked on. But I worked on something similar. I'd love to get your insights about this, this and that. There's personalization that people think is personalization, where it's like, Hey, X, first name.
Aaron Bours:
I thought that, X company would be interested in … That's not personalization that's fill in the blanks with really generic information that you can get from anywhere. And there's personalization that's like, I actually understand who you are and what you've been doing. And therefore I'm not wasting your time. So keep reading this message and maybe we can meet to continue a discussion. And I think that that worked for us, that messaging genuinely worked for us at the beginning, even before the pandemic. And we kind of exploded onto the scene with that product. I recommend to, especially the smaller players out there to go for insights rather than revenue and investment from the get-go. People will respond. Because at the end of the day, we want people to recognize us for who we are and not just what we have to give, which in that case is of course contract.
Aaron Bours:
And the second is to meet them on their playing field, which is for healthcare at least, for a lot of industries, its virtual events or event marketing, which now is virtual events. The reason being is that's one of the only times when people who will never answer you just might actually respond. The reason being is they're in a mode of education, they're in a mode of wanting to immerse themselves in new ideas. They're speaking at the events and they might feel almost betrothed in a sense to the idea of meeting new people and-
Anna Grimes:
The ground is softened.
Aaron Bours:
Yeah, exactly. They are part of the event, especially if they're speaking at it. And if that's the case, then occasionally those speakers might feel that, they should give back to the event by meeting with people. And it's a really great way to connect. Messaging that is really personal and it doesn't scale well.
Aaron Bours:
So messaging that is really personal and it doesn't scale well. But it doesn't matter because when you're a startup, you really just need the morsels at the beginning and then you'll figure it out later.
John Farkas:
And getting traction with a health system. There's no small thing. I mean, if you can get that conversation, that's worth a lot and it's worth a lot of your time, effort, and energy to spend the time to nurture that conversation. And that makes great sense. And I think a really good underscore there of the importance of a dialogue. It's not a one-way conversation. That's not just you asserting, asserting, asserting, it's you coming alongside and saying we're interested in understanding a problem, right. And showing your willingness to really understand a problem, because that's the only point at which you can endeavor to solve it. You can't come at it and say, I'm going to assign a problem to you. Anna is very fond of saying, "If you've sold into one health system, you've sold in the one health system." And that's really true because they're all different shapes and sizes. And so you can't just assume that you understand the problem, the anatomy of the problem right off the bat.
Anna Grimes:
Right. All of this talk about personalization always reminds me of the Bette Midler exchange in the movie Beaches, but enough about me, let's talk about you. What do you think of me? That's where sometimes people kind of their attempt at empathy and personalization in marketing just kind of jumps the shark.
Aaron Bours:
Yeah. That's a perfect example actually of what it sounds like a lot of the times on LinkedIn or in undated inbox.
John Farkas:
So we're nearly a year plus that effort right now. How would you describe the overall lift that this afforded your company?
Aaron Bours:
I think I can attribute most of the success of 2020 for our company to this initiative. And it's not just healthcare. The truth is brand is a sum of all perception. And I think that the way that we became perceived, not just by healthcare, but by other industries as well, should have taken a lot longer than it did. And we were by no means in some a golden age of Hyro. We're still just starting out and we're tiny and we're growing at an amazing pace. But just to put things in perspective, we're still a small startup.
Aaron Bours:
But the effect that it had on our brand, not just in healthcare, but across all industries has been 10 fold what I would have expected in a normal company under normal circumstances. And so I'd say it probably contributed to successes in all departments of the company, including as far as engineering, just the ability to deploy that quickly and to scrape data in the way that we did and kind of push ourselves to the max from a product standpoint, engineering standpoint, sales, marketing, design, customer success, everything within the company, kind of falls back to that good karma moment. And it's something that we're going to continue to amplify going forward. And I think it's something we're really proud of and going to project, and that's going to be our focus for 2021 is taking it and channeling it towards new initiatives that will come this year and having that same effect and having healthcare organizations look at us very differently than our peers and competitors.
Mark Whitlock:
A lot of marketing executives have a success and the mandate is okay, what are you going to do now? How are we going to follow this up? What's the sequel going to be? Are you feeling pressure in that area? How are you feeling pressure and what does it look like for Hyro in 2021?
Aaron Bours:
Yeah, absolutely. I also have that mandate, I think. It's not what you did yesterday. It's what are you going to do today and tomorrow. I think sales is the same. It needs to be like that in a sentence. You can't just keep talking about past achievements. Eventually also the ripple effects of those achievements start to fade slowly but surely, but we have a lot of exciting initiatives going on now. I think I alluded to it before, but [inaudible 00:26:12] is a new solution that we're providing for vaccination rollout, which is extremely top of mind right now for healthcare and was again born actually out of a conversation we had with a preexisting client. We didn't say let's do this. They told us we need this. And then we went and built it. Now we have a few clients rolling it out and we have a few new players that are actually going to probably come on board in the next month or two for this particular solution.
Aaron Bours:
It's not free. It's not free like the last one, but it serves also a very good purpose, which is to help overloaded call centers for health systems to deal with the influx of questions and concerns from patients who are trying to get vaccinated or want to assess their eligibility. And we actually dubbed it flattening the call curve.
Anna Grimes:
Flattening the call curve. That's good.
Aaron Bours:
Because call centers aren't prepared for this kind of uptick in patient volumes and they dealt with it in March and they're dealing with it again now. Now we actually have a solution in place to really help with that and to help them just in general with the vaccination delivery plans, which as all of us know are not as smooth as everybody would like. So yeah, we're one of a few players doing things like this in this space. But it feels good to be in an area and in a vertical and creating a solution that genuinely is aiding our friends, clients, partners in health care.
John Farkas:
One of the clear trends we've seen in the market pertaining to COVID is that people, you and I our, our neighbors, our friends of the places we want to get information. Some of the most trusted entities out there are health systems. And so when you can help equip a health system to disseminate information effectively, not only are you meeting a really good need that the health system has, but you are helping the community get what they want from where they want it, which is a tremendous opportunity and resource. They regard those health systems highly. They trust them. Of the people that they're looking to to get information they're among the most trusted directions. And I think that looking at that win-win-win framework that you guys are helping establish is a really, that's a fun moment and a really unique opportunity.
Aaron Bours:
We're lucky in a way to be involved in an industry that's really, I think still in its infant stages of digital transformation, and it's starting to really pick up on emerging technologies. And it's an incredible intersection, I guess, of being able to experiment with the kind of technologies that our natural language engine provides and also being at the forefront of what's news today. The Healthcare is the hottest category of 2020. Will be in 2021, not for good reason, but while we're there, we can do some good. We're very privileged to be in this space and to watch it grow. And especially now with vaccinations, you're absolutely right. People do trust their healthcare providers more than they trust any other source for information. And that completely makes sense when you consider how much misinformation there actually is all over social media and beyond.
Aaron Bours:
And I think that's, that's one of the things also that we pride ourselves on with these types of solutions is that we scrape the data from verified sources. So patients are getting it from their healthcare provider and if the healthcare provider doesn't have it, but they have sources that they trust. So we can scrape it from them. And we're helping to stymie this spread of nonsensical information surrounding vaccines, which is important when you consider that 40% of USA citizens don't want to take the vaccine. They don't plan on taking the vaccine. And in that poll goes deeper into why. And there are a lot, of course, conspiracy theories and wacky ideas about what that vaccine entails. So being able to be a part of that fight against misinformation is really important for us. And I think we all take pride in that.
Anna Grimes:
Aaron when you're working with these health systems, what kinds of performance metrics KPIs are you expected to post to your customers? And what role does marketing play in that determination of those KPIs? And then also, how are you measuring your own marketing performance in speaking into health systems in the country?
Aaron Bours:
I can answer this one. It could take me 20 minutes to give a full answer. So I'll try and make it short and sweet, but when it comes to customer KPIs, it's defined with the customer and it's not a marketing-led efforts specifically, it's a company effort. So it's between product customer success, marketing, sales, our CEO weighs in. We're small enough and agile enough to still do that. And so customer goal, when you're talking about conversational interfaces, you can talk about such a wide array of deployments and use cases. So a goal for the customer could be to increase conversion rate if it's an e-commerce site for sales on site within the conversational interface. So goal for healthcare can be a number of patients that look at doctor profiles. A goal for we have a government as well, a goal for form filling. So how many people filled out a form today through the conversational interface?
Aaron Bours:
So all of that is defined at the beginning of a deployment and made very clear about what the value they're trying to drive is. And we hit those goals with the customer. And so that's the usually how we draw things out, it's extremely customized and a nuance for the customer. And then there are measurements that we have to be consistent with across the board. So when it comes to conversational solutions and why we say we're a top-notch conversational AI provider is because we have a very high understanding rate. And that comes from, again, us teaching the bots the English language first, and then teaching them other skills. As a human, if you could make appointments for healthcare. So then I told you, okay, but now you're at a restaurant. So start booking tables at this restaurant. You could do that pretty quickly. And so our bots are the same. Our technology allows for the same. So keeping it a very high quality bar is essential across deployments. And then you asked also about KPIs as a marketer.
Anna Grimes:
Mm-hmm (affirmative).
Aaron Bours:
So as a marketing department, we are responsible for sales enablement and we're responsible also for driving revenue through marketing initiatives as well. So some of those I've already spoken about, which are event marketing, which is the number one focus for us in 2021 is events and being able to… It sounds weird because events because I've haven't been to one of those.
Anna Grimes:
Right.
Aaron Bours:
… both too. It sounds weird because events, I haven't been to one of those in 12 months. Yeah. But we are scheduled to go to quite a few physical healthcare conferences this year. So we'll see what happens. But regardless, virtual physical will drive revenue as a marketing department.
Aaron Bours:
And I think every marketer needs to own a number. It's scary for the marketers who aren't more performance-based. And I consider myself more of a creative and a brand marketer than I do performance, but owning a number is critical. And I think that number, the closer it is to bottom-line revenue, the better.
Aaron Bours:
And having to own that number means that you have to be hyper-focused on really, really, if you're a startup, lean budgeted but a high value producing initiatives. And so it helps you as a marketer cut through a lot of the clutter. For instance, should we do webinars? Well, no, not if they're not going to bring you any kind of value and bring you closer to that number. So my KPI is revenue based.
John Farkas:
So Aaron, I know you guys are lean, and you made a very intentional decision to invest very intentionally in somebody who is focused on the creation of meaningful content. And you guys are doing a good job of putting substantial assertions out there for a company your size. I mean, I'd love to hear how you see that world, and how you regard the importance of content and the cadence of your creating visibility in engaging the market.
Aaron Bours:
I think every marketer has a different dream hierarchy at a company and understands differently who the first, second, third hire should be. The first hire I made at Hyro was a content marketer. If that, it doesn't underline the importance of it, I don't know what else does. I knew I wouldn't be hiring for a long time after that, so I went with content marketer, and the reason being, I think that whether it's sales enablement or building brand or contributing to SEO or email marketing, at the end of the day, everything in marketing should be driven from a content engine.
Aaron Bours:
And I think we built one. It's really small because we're a small team, but we have one. Sometimes it sounds rickety like it's going to break down because it's lean, but we're able to produce a pretty steady cadence of content. And I think that it's critical at any point of the funnel to be able to show that you are a company that gets what's happening. And I think it's really important for our customers.
John Farkas:
That's a good point.
Aaron Bours:
And we have plenty of screenshots in our decks from company meetings of customers that have praised our content, have seen our new blog posts, or have caught the new article that we had published in X newspaper. Now we were in the Wall Street Journal, which was great. All of that comes from really good messaging. And I think content is extremely important, and it is very difficult sometimes to justify it, because in marketing at the end of the day, what everyone asks you to do is attribute things to, we spoke about before, bottom-line revenue.
Aaron Bours:
And so it's hard to draw a solid line. What we're able to do is draw plenty of dotted lines and we've really come up with a way of showing content's value without one-to-one, put in blog post, get out X amount of money. And I think every company should be hyper-focused on content. I don't see another, more meaningful way to cut through noise, to resonate with your customers.
Anna Grimes:
Well, that's something we preach here quite a bit too.
John Farkas:
Which is why I wanted to bring it out, because it is a hard investment, especially for an early-stage company that is resource strapped. I mean, it is a step of faith, and a strategic initiative, and I applaud your efforts there, and your insight, Aaron, in seeing that, because what you've been able to do in a very short amount of time, demonstrates that, A, you guys are taking the time, effort, and energy to understand what's really going on in the market.
John Farkas:
You're willing to have the conversations with people in these systems that maybe isn't going to result in immediate sale, but is going to result in immediate understanding, and then taking that insight and framing meaningful assertions around it that does connect to your market. And what I'm seeing and what you're putting out there is that you're seeing the results.
John Farkas:
You're having conversations with entities that a lot of established companies would love to be having. And it's a result of listening and doing a good job of engagement. So great work. Excited for where this has Hyro. Excited for the road that is before you guys. And we're going to be eager to keep connected on this story because I think that great things are ahead.
Aaron Bours:
Fantastic.
Mark Whitlock:
Aaron, thank you so much for being on Studio CMO.
Aaron Bours:
Thank you. Thank you. This was a really great conversation and I appreciated the questions.
Mark Whitlock:
So come on over to studiocmo.com/040. That's studiocmo.com/040, and check out Hyro. We'll have several links out, a link out to the blog. We'll link out to where the AI assistant is plugged in on a healthcare system. Link out to some of the articles that were mentioned in the course of today's episode. Two other things. You heard Aaron talk about KPIs and how essential they are, and how everyone needs to own a number. And that's one of the other things that we talk about a great deal here with our clients at Golden Spiral.
Mark Whitlock:
We have an excellent getting started guide for KPIs that we'll link out to from our show notes page at studiocmo.com/040. And also, if you heard the cry about the importance of content and how content has its fingers in every area of marketing and every area of growth for your company and go, "I don't know how to get there," or you just want to pick somebody's brain about it, come on over to our website, studiocmo.com/040. That's the show notes for this episode, and you'll be able to set an appointment to have a strategic consultation, just to talk about what it looks like. No obligation, just want to help you see, catch a vision for what content can do for your organization. And throughout the entire time on today's episode, you heard the three tenets that we talk about on every episode. When you heard Aaron talk about listening to the health systems and understood deeply the customer problem.
Anna Grimes:
Lead with an empathetic understanding.
John Farkas:
And certainly work to make the buyer the hero.
Mark Whitlock:
We'll see you next time on Studio CMO.
Mark Whitlock:
Studio CMO is shaped by Golden Spiral, an agency providing market positioning and demand generation for HealthTech. We help healthcare technology companies establish and communicate their unique message to the right decision-makers. Realize your market potential. Contact Golden Spiral. Our music is provided by some of Nashville's hottest studio musicians, who make up Human Music of BMG Production Music Company. Find out more at humanmusic.com.