PR Crisis Communications 101 for B2B Companies
"Losing your head in a crisis is a good way to become the crisis."
— C.J. Redwine
The first crisis I ever waded through in my public relations career happened at 6AM in an empty parking lot. As we were about to kick off a client's major downtown revitalization effort, it was discovered the two parking lots we had reserved had, overnight, shrunk to a single lot. With an hour to go before guests arrived, I quickly weighed our options. Meanwhile, my boss, and my boss's boss, were apoplectic. "What are we going to do?"; and in the same breath: "Why aren't you upset about this?"
Rather than mirror their stress, I chose another path. No use having all three of us running around like chickens with our heads cut off. I quickly located the parking attendant — I will be forever grateful he managed to show up early that morning — who promptly made a phone call to his supervisor. Within minutes, the second lot was available. Problem solved. Crisis averted. Successful event occurred. Today, you can't swing a cat in downtown Nashville without hitting a tourist or a construction crane. Those two parking lots? Each is occupied by a 10+-story building.
While our event is hardly responsible for Nashville's explosive growth, I like to think it helped in its own small way. But more importantly, it taught me a big lesson about managing a crisis.
The same holds true for crisis communications. Defining the contours of the crisis, developing a plan of action, and moving with all deliberate speed to implement it forms the bedrock of crisis communications. It's the difference between emerging from a crisis with your corporate reputation intact, or a very expensive lesson in how to heal a trust deficit.
Why B2B Companies Need Crisis Communications
Most B2B companies don't think they're as exposed to the same crisis communications pressures as those marketing to consumers. Think again. While it's true that for most B2B companies, Google (and hopefully your own SEO efforts) has done some of the reputation management work for being found by potential customers, they've still got a long way to go in terms of establishing trust. Once established, it's not hard to break that trust with an ill-timed response to an issue, or a "no comment" in a crisis.
I recently interviewed Matthew Stotts, partner at Tenor PR, which provides strategic communications for VC firms, private equity, and other financial entities. He commented that the biggest mistake B2B companies make is in thinking they can manage any crisis on an ad hoc basis.
They'll say: "we have such close relationships with customers we can manage [the crisis] with a phone call." But they lack an appreciation for the impact their business has on their direct customer. Those customers have families or have businesses where the B2B relationship isn't completely opaque.
Customers, according to Stotts, aren't the only audience to consider in a crisis scenario:
We live in the world. We don't get to operate and control who we communicate with when our products have touched the lives of others. If you see a crisis unfolding that's similar to anything you can imagine happening to your company, and you haven't gone through all the preparation, then [now] is the time.
What is a Crisis?
A crisis is a significant threat to operations that, if not handled properly, can bring consequences related to human life, reputation, stock value, or property. As such, the communications efforts surrounding a crisis differ from the proactive engagement efforts of standard public relations efforts. Effective crisis communications is more preservative, in that it seeks to protect, and in some cases, enhance an existing corporate reputation.
C-Suite shenanigans hold the top spot on the list of common crises for B2B companies. Examples include: financial malfeasance or an extramarital affair getting splashed all over social media, systemic crises (e.g., the Chipotle food poisoning incidents a few years back), and even those that exist outside a company's power to control: natural disasters, mass shootings, terrorism, pandemics, and more.
Workplace accidents, data breaches, and natural disasters are all examples of a crisis that may have particular impact on B2B companies.
Define it Further: Is it a Problem or a Crisis?
It is equally important to determine the level of crisis and respond proportionally. "If you treat a crisis like a bad day, you'll make it worse; if you treat a bad day like a crisis, you'll make it into one," says Kevin Elliott, a senior executive at Hill+Knowlton Strategies, the global public relations firm. Bad days are best handled with patience. Crises demand swift action. Overplay your response to a crisis, however, and you may draw unnecessary attention to something that doesn't deserve it.
Bad days are best handled with patience. Crises demand swift action.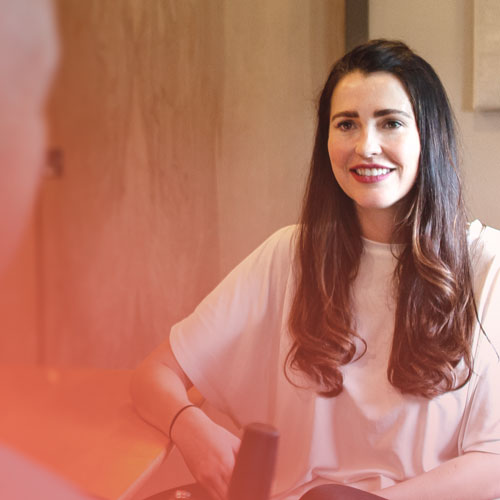 Chantal LeBoulch, vice president of accounts at Golden Spiral, has invested her career in communications and public relations, particularly for B2B and technology companies. She advises B2B clients to have a thorough understanding of the problem before commenting, or even deciding to comment, "But when you do, be as honest and transparent as possible about the situation."
Stotts especially cautions against viewing crisis in the aggregate, stating, "They'll bean count the crisis instead of treating it as a human issue: this is about people's livelihood or their lives. You have to talk in qualitative not quantitative measures."
Bottom line: If the situation has stopped normal operating activities, requires immediate decisions to be made to keep people safe, or needs immediate diversion of resources, it's probably a crisis.
Plan Your Response to Crisis
Whether it's a problem or crisis, it's time to start planning. While there's a "let me see if I can do it myself" quality that proudly propels many B2B company leaders towards success, crisis planning is best left to the pros. Even the "Be Prepared" Boy Scouts of America retain public relations counsel for advice on a number of efforts, including crisis communications.
Crisis Begins with a "C": Take Note, C-Suite
While process and preparation define the best approaches to successful crisis communications, LeBoulch and Stotts agree that C-Suite Involvement is a must. Having a board-level conversation about crisis should occur at least once a year — even if there is not a pending crisis. Together with other leadership teams, the C-suite should bring crisis management into their thinking and planning at all times.
When a true crisis does arise, the only spokesperson should be the CEO or chairman. "It's always got to be the C-Suite," says Stotts. Don't push it any further down. Whoever speaks, speaks volumes."
When it comes to what they say, the letter C comes in handy again: "Communicate what you know. Communicate what you're actively doing, and communicate when you will have more information," says Stotts.
There is one other CEO linchpin to successful crisis management, Stotts adds. In addition to ongoing media relations efforts by the company, it is vital for the CEO to have one or two strong relationships with journalists who report on their company. While it can be cultivated by outside public relations counsel, this is a relationship that must be owned by the CEO. It goes a long way for a CEO to phone that reporter directly and immediately and notify him or her of the unfolding crisis.
The 5 Components of a Crisis Communications Plan
1. Risk Assessment/Crisis Scenarios
Planning for a crisis starts with thinking about the types of crises that could arise. LeBoulch advises companies to think about those that have occurred in their industry, and how they would respond to a similar event. "Whether it was a product defect or natural disaster, companies should determine how a crisis could impact their customers, employees, partners and all stakeholders."
Monitoring news/brand sentiment is a good practice to see whether a crisis could potentially be on the horizon or if company reputation is fluctuating. Whether or not your company has a robust social media presence, build social media audits into your planning efforts. There could be a crisis you're unaware of that's brewing.
In addition to social media, resilience audits and crisis health checks help determine how prepared companies are to weather a crisis, and what to do about it. Evaluating — and re-evaluating — crisis preparedness should be a consistent item on any B2B company agenda.
During the assessment phase and when an actual crisis is unfolding, it's also helpful to monitor website analytics to determine the "online reach and impact of the crisis," according to the Chicago chapter of the Risk and Insurance Management Society.
2. Internal Preparation
Build out your crisis response team
Don't just include members of the communications team. Assign a representative from HR, your legal counsel, and designate a single point of contact for the group. Pre-assign internal staff with clearly defined, non-overlapping roles: i.e., media center coordinator, CEO point person, liaison with first responders, etc.
Establish a media command center
It can be virtual, but depending on the crisis, it might need to be a physical space where news media and other audiences can gather for news and updates. Make sure they have all the appropriate tools — USB chargers, power strips — anything they might need to do their job.
Develop contact lists
Given your imagined scenarios, who would need to be made aware of the crisis immediately? Leadership team, employees and customers are fairly self-evident, but news media, government officials, suppliers, and others should also be in an easily accessible database redundant to all platforms — an Excel spreadsheet won't do you any good if all electronic devices suddenly become unavailable.
Assemble communications materials
These are the key messages, drafts of press releases, social media and email templates and pre-approved statements that can be customized quickly. Video production capabilities need to be identified as well.
Conduct spokesperson training and internal team coaching
If you have a public relations firm working with you, make sure there's a member of their team with specialized training for this function.
3. Crisis Communications "ToolKit"
This is essentially bringing all the items outline in 1 and 2 together and making them available to the team. The toolkit should be updated at predetermined intervals.
4. Test and Re-Test
LeBoulch cautions companies to regularly test and re-test their plans with mock crisis simulations. "During a crisis is not the time to figure out where the bottlenecks are, and what needs to be done about it." Think of it as a fire drill or first aid training of a different kind.
5. Post Crisis Review
Every action needs an after-action report. This is the time to communicate final outcomes to all your audiences, acknowledge the heroes who went above and beyond to resolve the crisis, and make assessments.
Review the plan
What worked? What didn't? What needs to be changed?
Review news coverage
Were key messages communicated? If not, why not? Is more follow-up needed? Make sure you thank the reporters and editors who were especially helpful and effective. It goes a long way to building relationships you might need to call on should another crisis surface.
Review the state of your corporate reputation
Finally, an honest and thorough assessment of corporate reputation is vital. Use all the tools you have at your disposal — from website analytics to news coverage.
How a Crisis Gets Worse
The wheels come off a company's response when they are slow to respond. It's the biggest mistake companies continue to make when it comes to crisis communications. "They don't match the speed of response with the critical nature of the crisis," says Stotts. "When a crisis hits, most people forget what the plan is. At that point, making the C-suite executive — preferably the CEO — available and ready to address all audiences is critical."
LeBoulch agrees, even if the company may not have gathered all the information about the crisis, or if it's an evolving situation. "It's much better to communicate upfront that a company is aware of the issue and taking proactive steps to resolve it rather than stay quiet."
A note on legal counsel: It's vital to involve them from the beginning in crisis planning, and that they understand its value. While their tendency is to shut down any and all communications, the court of public opinion will fill the information vacuum with conjecture and speculation that can be far more damaging to a company than what could occur in a court of law.
Key Takeaway
The companies who are best prepared to weather a crisis have already done the heavy lifting. They know who they are, who their customers are, the kinds of problems their products solve, and they've built a solid reputation for trust and excellence in their industry. They are led by a CEO who appreciates the risk that poorly handled crisis management can have on their brand, their community and their employees.
Does this apply to your company today? If there are gaps in your crisis preparedness efforts, come and talk to us. We'd love to hear your story and help you get ready for when, not if, crisis comes.