Segmenting Your Email List for the Greatest Successes
You have a powerful inbound marketing tool in your hands already and may not know it. How many email addresses are in your database? Are you successfully segmenting your list on a regular basis then creating targeted messages to meet the needs of your customers and prospects? If not — or if you want to improve — this article will help you increase your open rate and click-through rate while reducing your churn.
As a B2B tech marketer, one of your biggest challenges is understanding who your buyers are and how best to communicate with them. That's where segments come in.
Segmenting means dividing your existing email list into different groups based on similar characteristics so you can deliver hyper-personalized marketing communications that resonate with your audience. Additionally, this approach has the potential to lower your cost of acquiring new leads.
Today's business professionals are used to receiving relevant content. They get it everywhere—from Amazon, Netflix, Facebook, Google and more. And if your B2B tech email marketing doesn't offer a personal touch that makes it feel like the email was crafted just for your recipients, they'll be less likely to engage.
According to MailChimp, recipients are 75% more likely to engage with segmented emails than non-segmented emails. If you're not segmenting your emails, now is the time. Here's how you can boost your ROI through increased click through rates by using functionality within your CRM to segment your list.
Creating Segments: Know Your Audience
Who is your customer? Influencers or upper-level executives? Those who have purchased from you in the last six months or your Net Promoter Survey high scorers? Are these former, current, or prospective clients? You need to decide who you're trying to reach; this is how you define segments and the categories within each segment. Most B2B companies realize strong results by focusing on the following segments.
Firmographics
Firmographics define the companies you do business with. Are they small, niche partners or high-volume clients? Do you plan on a long-term, profitable relationship or are you focused on increasing purchasing volume now? How do your companies align?
Defining firmographic categories helps you align your marketing strategy with your clients' strategies. You know your business best, so be simultaneously creative and focused when defining segments. It might make sense to use Standard Industry Classification (SIC) codes for each segment.
Also consider creating segments for non-targets as a way to filter them out. For example, if your product puts interactive screens in grocery aisles, you'll want to filter out delivery-based businesses from your list.
Individuals
You speak to a marketer differently than you speak to an executive. Your customized emails should take the same approach. Segmenting by job title and buying position allows you to perfect your message for each customer.
For example, your email to marketers might include more details, such as: how your product or service actually works, your ease-of-use statistics, and your implementation steps. But, your email to higher-level contacts can focus on higher-level points, including projected ROI, implementation timeline, and long-term feedback from satisfied customers.
Segmenting your email list by the recipients' job title makes it easy to target the heavy-hitting selling points to the right folks. Consider creating categories for marketer, buyer, and senior level. Other related segments can include company and industry type.
Visit/Purchase History
If your plan focuses on reengaging previously loyal customers who are falling or have fallen off your grid, now is your opportunity to tailor your marketing messages directly to them. With most major CRM partners, you can create Purchase History categories such as:
Purchasing frequency
No purchases in the last 3, 6, or 12 months
>1 purchases over a given time period
Type of prior purchase
Purchase amounts
NPS score
You can also look at non-purchasing history to segment your site visitors (those who visit often and/or those who visit greater than or less than a defined number of pages).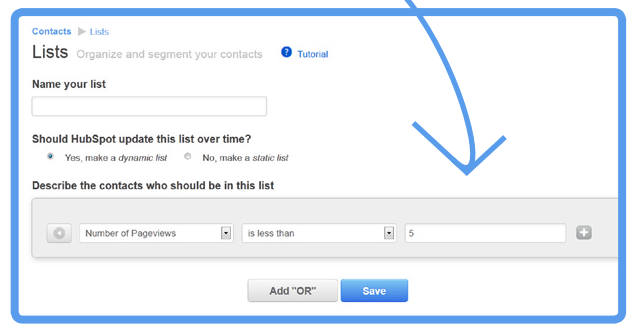 Segment engaged users and as patterns emerge, you can start increasing the sales message. If you notice a visitor's consistent engagement with emails and other content, follow up with a direct email such as: "Hi [insert name], we use a tool that allows us to see visitors to our website. We've noticed some activity from your company lately, and wanted to introduce ourselves more personally. If you need [insert service area] expertise, we'd like to know more about…"
Using NPS here is also interesting because you can take the same data you collected with your survey to create segments for future targeted marketing to visitors who did not buy from you previously or within a defined time period.
You can even create segments based on how email recipients interacted with previous emails, as shown on this MailChimp Campaign Activity screen:
When you segment according to these parameters, you can make adjustments to your email campaign. For example, those who aren't opening your emails may need a different subject line or a different "from" address to spur action. Consider making these changes based on levels of interaction with your emails.
Interests
Let your customers tell you what they need from you. Inquiring directly about interests is a great way to find out what your customers want to know. Each interest area is now a category. Golden Spiral asks this question in our contact form so visitors don't receive content they won't be interested in.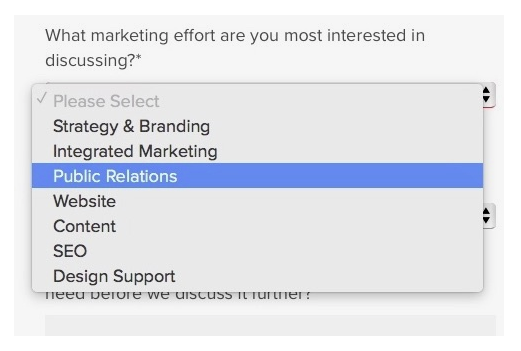 HubSpot does something similar.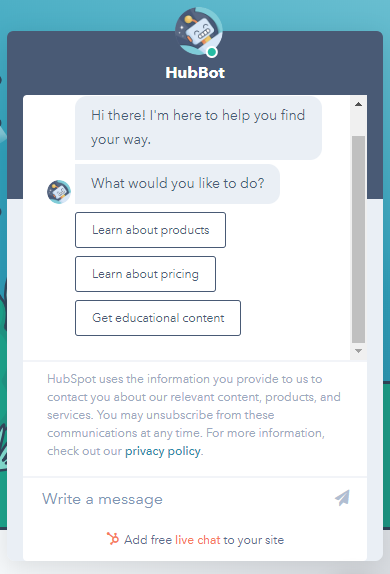 The way your contact found you also demonstrates their level of interest. Create a segment based on how you collected the data. Group your contacts by which call-to-action they clicked, what resource they downloaded, or what trade show they attended.
Demographics
Demographics refers to personal descriptors about the specific user you are contacting, such as age, gender, and geographic location. Basic demographics may be the least powerful B2B segment, but it can still prove useful for targeting email campaigns. Planning the timing of your campaign can depend heavily on knowing the time zone, for example.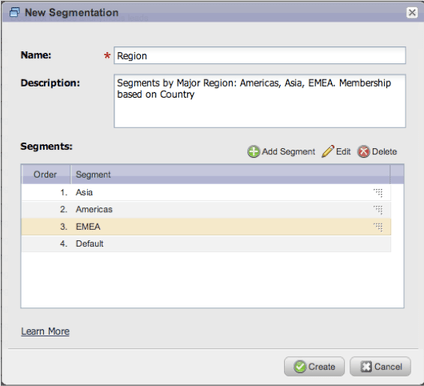 Once you have your segmented email lists created, it's easy to send targeted emails to the lists you want—and leave off the lists you don't want. Your email segmentation is limited only by your marketing strategy and your CRM tools.
Database Contents
Now that you know which segments make sense for your email list, take a look at your database. Do you have the information captured to appropriately segment your list? This is a good opportunity to analyze your current survey and subscription strategies and figure out where you can start capturing more meaningful data for future marketing efforts.
Marketers know that their marketing is only as good as their data, so this might require some clean up in your CRM or database. To ensure data integrity moving forward, ask for this information on content download forms and lead qualifying forms—and use dropdown options to limit the number of selections. If you want to avoid long forms, use progressive profiling. This tool–available in most CRMs–allows you to keep forms short while gradually obtaining all the information required over time.
Ask yourself what data do you now wish you had for your clients? How can you start gathering that data now?
CRM Software Tools for Creating Email Segmentation
According to PC Magazine, the best email marketing software packages for 2018 are:
At Golden Spiral we use HubSpot Marketing Pro CRM and automation tools. Because email segmentation is integrated into the marketing tool, we've got everything we need right there.
As a HubSpot user, you'll also have access to HubSpot Academy resources that outline steps for setting up email segmentation.
MailChimp also offers a Pro package with advanced segmentation options, including Automation Activity, Campaign Activity, Postcards Activity, Contact Rating, Conversations Activity, Date Added, Email Client, Landing Page Activity, and more.
Pardot and Campaigner offer similar segmentation options.
Key Takeaway
It's all about relevance: The less annoying a marketing email appears, the more engaged the recipient will be—and the more likely they are to click through. As referenced in this Campaign Monitor article, according to the Data and Marketing Association (DMA), now combined with the Association of National Advertisers, marketers have found a 760% increase in email relevance from segmented campaigns.
Buyers in each segment have unique needs and are asking different questions about your solution and your company. You'll immediately be more effective when you send content to your subscribers according to these segments. Start cleaning up your email database and improving your email efficacy by making this a priority today.