Six Videos Every SaaS Company Needs
The Article in 60 Seconds
You might think that with all of the data that exists in support of video for B2B marketing efforts, all B2B companies would be actively implementing some sort of video marketing strategy. Too many companies put video last on their list of content development after blogs, email, social media, eBooks, events, and webinars.
You Can and Should Produce These Six Videos
Think About This
Why Object to Video?
Cost: Many companies perceive that all video production is expensive and time consuming. Video must be done "right." The definition of right has been changed.
Skepticism: Perhaps you feel the hype will fade after reading articles like this one. Video is the roaring lion of the internet and has found his pride rock.
Not the Right Fit: Most B2B tech products are complex, and this may scare leadership away from video. Some will never read your words because they don't consume information in that manner.
Lack of Experience: Videos aren't easy — and can be expensive. However, the technology continues to make video simpler to produce.
Whatever the reason, here at Golden Spiral encourages B2B tech companies to embrace the power of video and use it to fuel their funnel, nurture leads, earn more conversions, and close more sales.
Whether you're looking to invest in professionally produced content, or you want to try producing your video in-house, here are the six most important types of videos all SaaS companies should consider.
1. Product Explainer Video
Every B2B technology company needs a video to showcase your product. According to research, 79% of consumers would rather learn about a product through video than text and 84% are likely to make a purchase after watching a company's video. So, if you're looking for a video investment that's going to yield a return, this is the one for you.
Recommended Length: Depending on the complexity of the product, anywhere from 60 – 180 seconds.
Recommended Content: In your product explainer video, you'll want to tell the "why" first. "Why" does this product exist in the marketplace, and "why" is it important for your prospects to know about it? Once you've told the "why," dive into the details of your product, and how it helps your audience. If possible, show screen captures of your product in action. If this isn't possible, you may want to use graphics or animations to showcase your product's features.
For example, PrecisionLender does a great job of hitting all of these key components in a short 90 seconds.
Anju, a comprehensive software solution to the life sciences industry, upgraded their slide decks into videos with music and voiceover to create affordable and effective videos for their site, including this one.
Companies with multiple product offerings should create a video for each product. Finalsite is a B2B SaaS company with more than 20 products and each one has a product video — some lasting just under 60 seconds. The videos accomplish the goal of showcasing details that screenshots and text can't in an impact way.
Golden Spiral worked with client, Built, to create this overview video including an animated graphic to demonstrate their solution.
2. Company Video
B2B tech companies tend not to naturally portray themselves as "human" and a video can bring the human touch they need. Create a short video that tells your company's "why" and highlights your passions, your roots, and where you see the company headed. This is an excellent opportunity to unveil your brand soul.
The prime location for your company video is on your "About Us" page, and it could also be added to your "Careers" page. Many companies, when only investing in one video, may skip creating a company video in order to create a product video. But, we find this video equally as important.
Do you show video in your trade show booth? Golden Spiral produced this silent video for Socure's booth.
Recommended Length: Shoot for under two minutes, total.
Recommended Content: Focus on your company's story and people. Unlike product videos, which likely have a scripted voiceover, let your company video feel more authentic and organic. It should be fueled by soundbites from your CEO and a variety of team members.
We took our own advice with this video.
3. Social Proof & Testimonial Videos
One of the simplest, yet still effective videos you can create is a testimonial social proof video. (Seriously, even if the most advanced camera equipment you have is an iPhone, you can make these videos.) You'll just need to film quick conversations interviews with clients describing why they chose your company or product and how it has made their life better.
Recommended Length: Under 30 seconds each.
Recommended Content: Social proof and testimonial videos are simple, as they are essentially "talking head videos" — a term some videographers use to describe videos without a ton of B-roll, and just footage of individuals talking. Because social proof and testimonial videos are short, you can simply have a client sharing their story on camera, with minimal editing required. These will particularly come in handy on your website, in email marketing campaigns, and of course, in sales conversations. While text testimonials are great, when people hear those testimonials out loud, it helps them feel more of the client's authenticity.
Of course, if you feel like being creative, you can take note from Slack, who produced this fun, two-minute video to tell the story of how the company's platform improved Sandwich Video's productivity. Even though the video is on the longer side, it answers the main questions of any good testimonial video:
What was life like before the product?
What was life like after?
How can you quantify the impact the product has made on you and your workplace?
Our client, Keyfactor, sent us a few cell phone videos after their major launch. We edited them together into this testimonial video.
4. Landing Page Videos
Research suggests that adding a video to a landing page can increase conversions by up to 80%. According to Unbounce, there are three key reasons for this conversion spike:
Videos increase the length of time people stay on your page, giving your overall brand and message a longer time to sink in and resonate.
It builds trust.
"People are lazy" and prefer to watch vs. read — meaning they're more likely to actually digest the content you've served up to them.
Landing page videos are videos created with the specific purpose of earning a conversion on a specific page. These are especially important for the landing pages tied to PPC and social media campaigns. They may be slight variations of your product, company, or FAQ videos — or they may be something totally new, such as in the instance of a promotion.
Recommended Length: You'll want to keep these short, 90 seconds or less.
Recommended Content: Get down to basics: Who, what, when, where, why, and how. Who is your company? What are you selling/sharing? When should someone purchase this product? Where can they purchase it? Why should they purchase it? And how? (The answer to that last question is of course filling out the form on the page.)
Visit Codecademy's landing page to see how they integrated the form and testimonials — including a video — below the fold in case you weren't convinced yet.
5. FAQ Videos
What are the questions your sales team spends the most time fielding? What are the important questions you need to answer as a company in order to move leads through your funnel? Taking the time to answer the questions you get asked (or you think you might get asked) in video format can help your sales team save time, and do a better job answering the question of "why" purchase your product.
Recommended Length: You may want to create a series of short 30 – 60 second videos that answer FAQs individually, or pool them together for a longer video. That being said, the videos are often longer in length, ranging from 2-3 minutes.
Recommended Content: This is a pretty simple concept. For FAQ videos, you'll first want to introduce the question at hand. Then, go ahead and answer that question.
For example, in this FAQ video from PTC, the viewer receives an answer to a specific question about the platform. They've produced over 30 videos like this one.
6. Personalized Sales Videos
Video isn't just for marketing anymore; it can play an influential role in the sales process now, too. The introduction of sales video platforms like Vidyard's GoVideo and Wistia's Soapbox have made it easy for sales reps to integrate video from their very first approach email. These videos are free to create and require no production experience. Reps can just use their laptop's built-in camera and audio.
We recently used Soapbox to promote a blog article.
Recommended Length: Under 30 seconds if possible, but definitely under 60 seconds.
Recommended Content: The content will vary based on the stage of the funnel, the sale rep's goal, and their familiarity with the video recipient. You can learn more about these types of video in this blog post: How to Use Video in Your Lead Nurturing Strategy.
The First Thing to Do After Reading this Article
Pull out your phone and make a video today. Just try it.
If you're still unconvinced that video can be affordable both from a dollars and time investment, listen to our podcast episode with Daniel Glickman from Wave.Video where he talks about a video first content plan and takes even more of the mystique out of video production.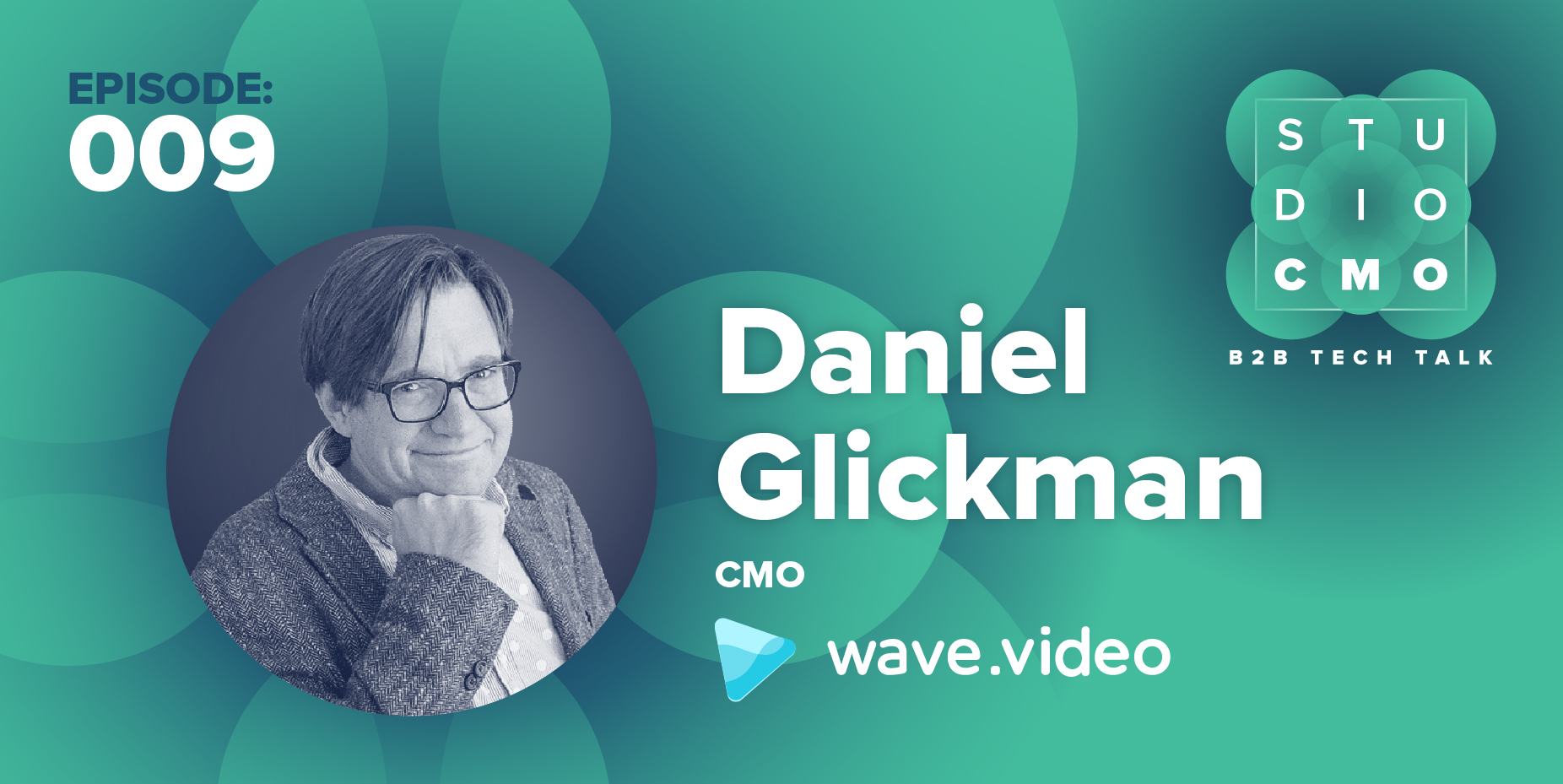 Resources for Video Production
There is nothing better than a video producer or video production company to put their expertise to work for you. However, in this day and age of cellphone video, TikTok, webinars, and Zoom, many resources have come on the market to help us produce videos on our own. Here, in alphabetical order, are some that I appreciate.
Perfect for creating online and social videos quickly.
Cool tool for adding motion graphics. Full of sales and marketing templates. They also have a simple tool to merge multiple videos.
Inexpensive and intuitive program to create whiteboard animations. Can use your fonts and graphics from the first moment.
Great tool for direct-to-camera videos, product walkthroughs, and more.
A very intuitive and flexible multi-platform streaming option.
Powerful repurposing tool with lots of features plus a new streaming option.