What Does Courageous B2B Marketing Leadership Look Like?
The Article in 60 Seconds
Do you want to be be a better leader and create a richer culture at your company? Dare to Lead by Brené Brown, PhD, LMSW has been embraced by executives and managers around the world. Brown puts responsibility on the individual reader — you — to be vulnerable, self-aware, courageous, accountable, and less perfectionistic. The skills outlined in Dare to Lead and her other works can also be applied to your relationships with family, friends, neighbors, and strangers.
Four skill sets are at the heart of leadership:
B2B tech marketing leaders can build these skills and become more daring leaders in a crowded marketplace.
Think About This
Key quotes from Dare to Lead:
"We desperately need more leaders who are committed to courageous, wholehearted leadership and who are self-aware enough to lead from their hearts, rather than unevolved leaders who lead from hurt and fear."
"Leaders must either invest a reasonable amount of time attending to fears and feelings, or squander an unreasonable amount of time trying to manage ineffective and unproductive behavior."
"Courage can be learned if we're willing to put down our armor and pick up the shared language, tools, and skills we need for rumbling with vulnerability, living into our values, braving trust, and learning to rise."
Dare to Lead and the B2B Tech Marketing Leader
Being vulnerable doesn't show up in most leadership books and, in general, isn't a popular topic. However, Brené Brown has become infamous for tackling uncomfortable topics. She defines vulnerability as, "having the courage to show up when you can't control the outcome." She shows how vulnerability is a vital characteristic for leaders. Her principles give valuable insight into ways that B2B marketing leaders can lead effectively and create teams that make an impact.
Square Squad
How well do you receive feedback and constructive criticism? Receiving feedback is an important part of being vulnerable. However, it is important to consider whose opinions of us matter. On a 1-inch square piece of paper, write the names of the people whose opinions matter — this is your square squad. (Cut a standard Post-it note into fourths. One of those is about the size of a 1×1. It's smaller than you think.)
Create one for your life in general and your marketing work specifically.
While everyone in your company — and outside — may have an opinion about marketing strategy, product positioning, copy edits, and results measurement, reference the Square Squad when evaluating which feedback to incorporate and which to leave behind.
One important person to keep in mind: your buyer persona. Their opinion matters above all else.
Myth: I Can Go it Alone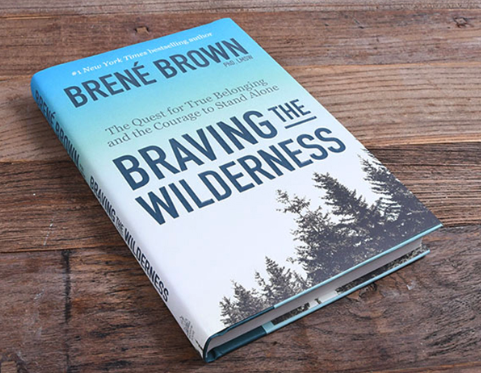 In Braving the Wilderness, Brown outlines studies in neuroscience that demonstrate how humans need social support. Brown says, "We don't derive strength from our rugged individualism, but rather from our collective ability to plan, communicate, and work together." This is a challenge for marketing leaders who are working in small companies or early-stage startups. You're a marketing leader with a small team and the company is relying on you and you alone. Do you buckle down, close the door to your office, and come up with the marketing plan that's whiz-bang? At B2B tech companies, collaboration between product development, marketing, and sales can lead to powerful marketing strategy and messaging that resonates with the audience, resulting in revenue growth. Having the support and trust of your colleagues, collecting input and inspiration (making sure to give credit), and gaining a fresh perspective can sharpen a good idea into a great strategy.
Balance Between Rumbling with Vulnerability and Not Having Boundaries
Some may view vulnerability as oversharing or crying in front of the team. Vulnerability is not confession, venting, and gossip. Vulnerability is honesty within the protected confines of safe boundaries.
With vulnerability, you can have an honest conversation about challenges facing your company. That conversation can lead to fostered creativity, fresh perspectives, and new ideas that inspire your team to rise to the challenge. Being vulnerable is important when a growing B2B tech company is facing a revenue challenge, is about to be acquired, or has a new partnership in the works. As a marketing leader, you play a key role in the company's success in the midst of these changes. Brave, honest, clear communication informs how you can best support and lead. Also, vulnerability ensures that you take the time to address the fears and feelings your team may experience during change.
Armored Leadership Versus Daring Leadership
The opposite of vulnerability (daring leadership) is a form of protectionism (armored leadership). Daring leaders don't wear armor in the company of their teams. This section of the book is challenging and a place to spend a few weeks. If you download the Read-Along Workbook for Dare to Lead, you and your team can evaluate your own team culture and start thinking about ways to put down the armor. Brown says that the research shows that the first three examples of armored leadership were the most prevalent: perfectionism, foreboding joy, and numbing. Read pages 78–89, and challenge yourself to become a more daring leader.
Shame and Empathy and Your Creative Team
You and your team have the challenge of bringing your company's brand to life. You spend your days finding ways to express complex and technical concepts in a creative and relatable way. Maybe you are sometimes jealous of friends marketing consumer goods or other warm and friendly solutions. Marketing a SaaS platform with creativity is challenging.
When shame is a part of your company or team's culture, your creative process — and your creative team — can be limited by:
Perfectionism
Comparison
Bullying
Shaming
Teasing
Gossiping
Favoritism
Back-channeling
Can you think of a time when one of these behaviors influenced a creative project? One where the best graphic concept didn't get chosen, the CIO made the final decision on imagery, or a committee landed on a less risky (and less impactful) headline. Shame showed up and stole the creativity.
Brown says, "The bad news is that shame resistance is not possible…. Shame resilience is possible, teachable, and within reach for all of us…. Ultimately, shame resilience is about moving from shame to empathy — the real antidote to shame."
While you may not be able to change the entire company culture, you can impact your team culture by recognizing shame and embracing empathy, thus increasing the odds of getting the most out of your creative team. You can ask your reviewers and subject matter experts to model empathy out of respect for the creative process.
The following five elements of empathy can help foster a sense of connection, leading to a more creative and effective output. Practice them.
To see the world as others see it, or perspective taking
To be nonjudgmental
To understand another person's feeling
To communicate your understanding of that person's feeling
Mindfulness (or paying attention)
The combination of these empathy skills and shame resilience help reduce the impact of shame on your creative team.
People are Doing the Best They Can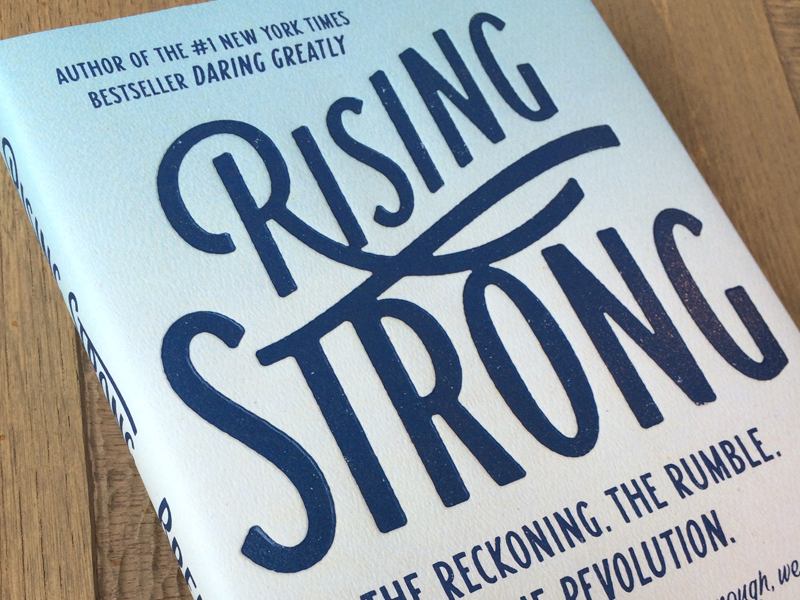 This perspective can be applied when managing your marketing team and building personal relationships. In a previous book, Rising Strong, Brown shared the outcome of an exercise in which the audience is asked to write down the name of someone who fills them with frustration, disappointment, and/or resentment. Brown proposes that that person is doing the best he or she can. Using this perspective on difficult people can be life-changing.
In your organization, there may be a product leader who is difficult to work with on content. Perhaps his condescending tone and critical comments about your campaigns don't feel good. It's easy to become angry about it. Your team can fall into gossip about that person. By understanding that this product leader is stretched too thin and is doing his best to respond constructively because he doesn't feel he has the time to do so, you may find new ways to discuss content. Perhaps a walking meeting to discuss a product update, a phone call during his drive home, or review sessions at lunch or over a coffee can help gain his buy-in on product messaging.
Brown writes, "Assuming positive intent does not mean that we stop helping people set goals or that we stop expecting people to grow and change. It's a commitment to stop respecting and evaluating people based solely on what we think they should accomplish, and start respecting them for who they are and holding them accountable for what they're actually doing."
"Assuming positive intent does not mean that we stop helping people set goals or that we stop expecting people to grow and change. It's a commitment to stop respecting and evaluating people based solely on what we think they should accomplish, and start respecting them for who they are and holding them accountable for what they're actually doing."
This perspective of "people are doing the best they can" also applies to hiring and firing decisions. It removes the excuses and enables you to decide if a person's best is going to be a good fit for your team.
Yes, your team should pursue growth, you should expect excellence, learning new skills and honing existing ones remains essential. Brown urges us to look at the person striving with empathy first.
"The Story I'm Telling Myself"
As marketers, we are observers. We are creative. Sometimes we are creative observers and this can get us into trouble when we come to an incorrect conclusion about a gesture, comment, facial response, or email response.
When researching for her Rising Strong book, Brown found that the most resilient people used a phrase similar to:
The story I'm telling myself…
The story I make up…
I make up that…
Sharing our story makes us vulnerable and facilitates brave conversations (or rumbles as Brown would call it) at the same time. Using this phrase can empower you to work through a conflict on the team, resolve an issue with a surly subject matter expert, or collaborate better with the sales team.
The First Thing to Do After Reading this Article
Spend time contemplating how applying these concepts can help you become a more courageous leader:
How could I become a more vulnerable leader?
What ways am I armoring up as a leader when I could achieve more as a daring leader?
Who is doing the best they can? And what is the best way for me to respond?
What stories am I telling myself? And how I could I write a different ending?
If you are not familiar with Brené Brown's work, start with her original TEDx talk (below) or her new special on Netflix.