When is the Right Time to Hire an Agency for Your B2B Tech Company?
The Article in 60 Seconds
Have you ever thought about outsourcing your marketing efforts but been afraid? Many marketing leaders mistakenly think that hiring a consultancy or agency is a sign of weakness. They say it communicates, "Our CMO can't do the work."
Instead, bringing in outside resources could be the stroke of genius and the horsepower you need to accomplish all your goals for the year.
Outsourcing isn't all or nothing. You can partner with an agency that offers you the expertise in the areas you need — and not in the areas you don't. As your company grows, your marketing efforts must grow, too. But this doesn't have to mean committing to a larger headcount… and the budget that comes with it. Instead, a frank analysis of your team's strengths and weaknesses can reveal where you need outside help.
Think About This
Your company is great at SaaS — but do you have the marketing assets, personnel, and resources you need to market it? Are you strong in some areas but weak in others and holding everything together with duct tape and hope?
If you're ready to grow, consider what makes sense to focus on and what you can wisely outsource.
The attitude on outsourcing is changing. In 2019, over 63% of B2B companies outsourced part or all of their marketing efforts, an increase over the previous year.
Almost 30% of all B2B marketing customers seek to outsource SEO services.
One study showed that as much as 2/3 of all B2B companies outsource content marketing to balance time and in-house expertise and resources.
Outsourcing is Not All or Nothing
Scott Adams, the mastermind behind the comic strip "Dilbert," once quipped:
"A consultant is a person who takes your money and annoys your employees while tirelessly searching for the best way to extend the consulting contract." – Scott Adams
Consultants and agencies are no longer people from out of town who carry briefcases. They don't have to be money-draining but instead uber-focused marketing team members.
Many companies come to us for our full-service, integrated approach. Others, though, hire us for expertise in one of these areas.
SEO
The process of placing your company's online resources at the top of search results is called search engine marketing (SEM). The popular term SEO—or search engine optimization—is part of SEM.
All of your marketing efforts should have a cohesive strategy. This includes analytics, lead nurturing, branding, and SEM. SEO includes pay-per-click (PPC), keywords, backlinks, automation, and web display.
SEO is not one-and-done; SEO requires dedicated resources who understand how to maintain it as analytics change. B2B Marketing Zone 2020 Trend #6 says in fact that SEO must be kept up to date. Is SEO a commitment you can keep in-house?
Content
HubSpot says that marketers who focus on blogging are 13x more likely to see an increase in ROI, which is a great reflection on you. In a world where content is king, the answer to ruling search results is simple: consistently write quality blog posts focused around targeted keywords to increase brand awareness, website traffic, and even inbound leads. Do you have time for that?
For many companies, outsourcing content production can be a cost-efficient way to growing your blog and resource content without needing to hire a full-time person (or two, or three!)
Outsourcing your efforts likely includes one or more of the following:
Hiring individual freelancers
Hiring an agency
Collaborating with partners
Of course, there are pros and cons of each of these options.
And what about video? A recent survey of B2B tech buyers found that 53% of respondents think video is the most useful form of content. Video is also the most likely to be shared. Do you have the in-house expertise to produce quality videos that can be used across platforms? Think YouTube, LinkedIn, your website, and more. Yes, it's easy to produce videos, but it takes experts to create professional videos that hit your target.
Public Relations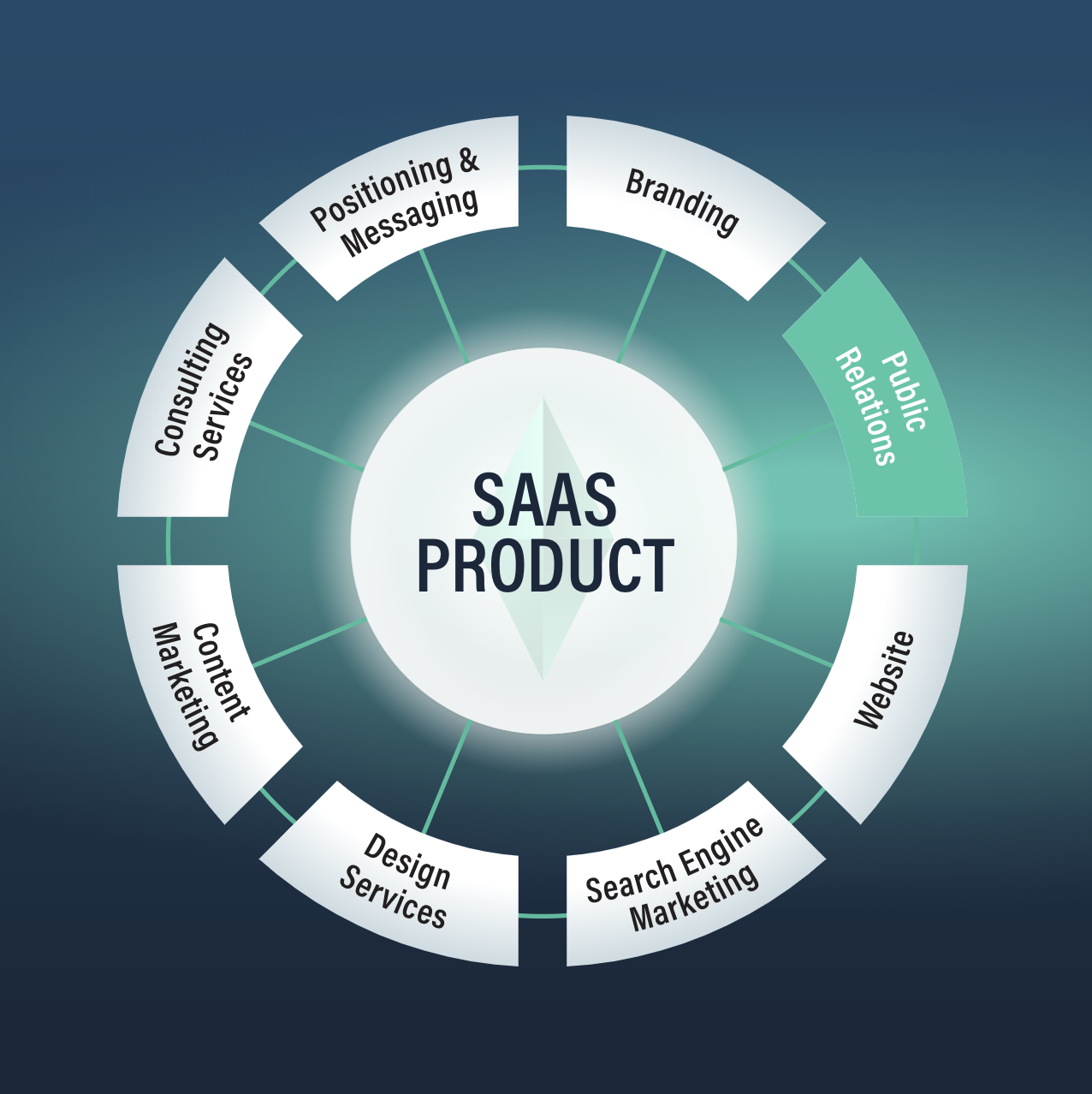 More than just a press release, PR is the original content marketing. The symbiotic relationship between content marketing and public relations create a sum much greater than its parts. When structured correctly, they build an environment of trust and reliability about your company and products and can turn customers into brand evangelists.
Public relations reinforces all the things you've been saying about your company through content but outside your own channels. It's the art — and science — of getting others to build your reputation and advance thought leadership.
So why do you need both? You're investing time and resources into attracting potential customers to your site and to test out your product or service. Reaching potential customers who may not know they have a problem you can solve and customers who can't differentiate you from competitors requires skillful message crafting which can be accomplished through PR efforts.
At its best, PR builds brand awareness. PR can also drive brand loyalty, communicate directly with your audience, and manage your reputation.
Website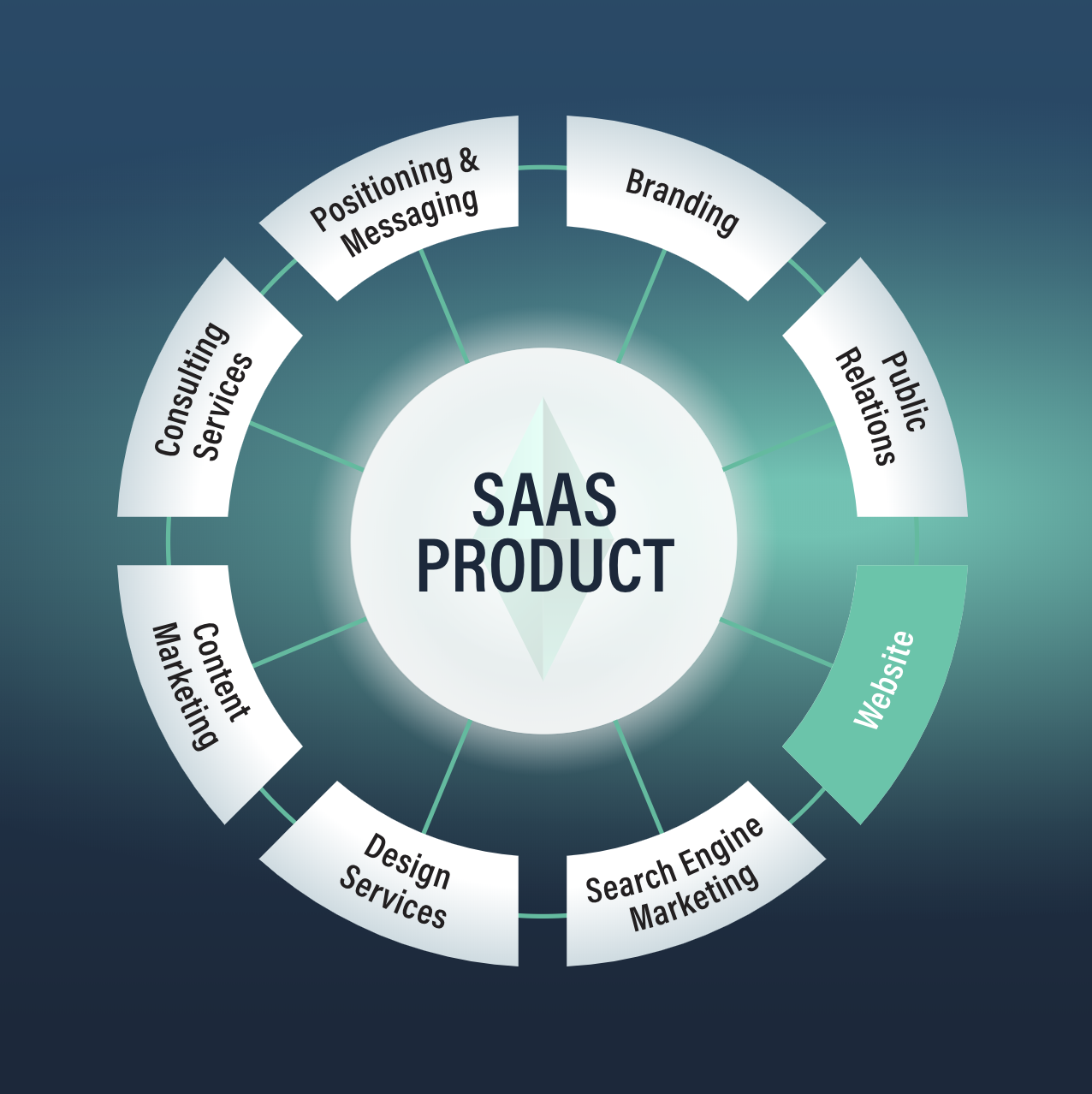 Your website is a dynamic marketing tool that can be shaped to fit your exact needs. A well-designed website can lower bounce rates, increase SEO, and convince potential buyers that you know what you're doing. There are some good templates available, but many have unadvertised limitations for SEO and mobility.
 There's a difference between working in a mobile environment and actually being mobile-sensitive. Failing to understand this critical difference can actually result in lost interest, especially in this increasingly mobile age. Users are demanding cohesive interfaces with good design on both desktop and mobile.
According to the August 2019 CMO Survey, B2B product and service sales from the internet are up 9.1% this year, making your website more important than ever. In B2B technology marketing, your website needs to convince users that you are experts at what you do. If you're not experts at website design, it may be time to consider outsourcing.
How Connotate Grew 20%+
Alexander Porter of Search It Local says "Stretching yourself too thin can render your hard work useless." In other words: work smarter, not harder.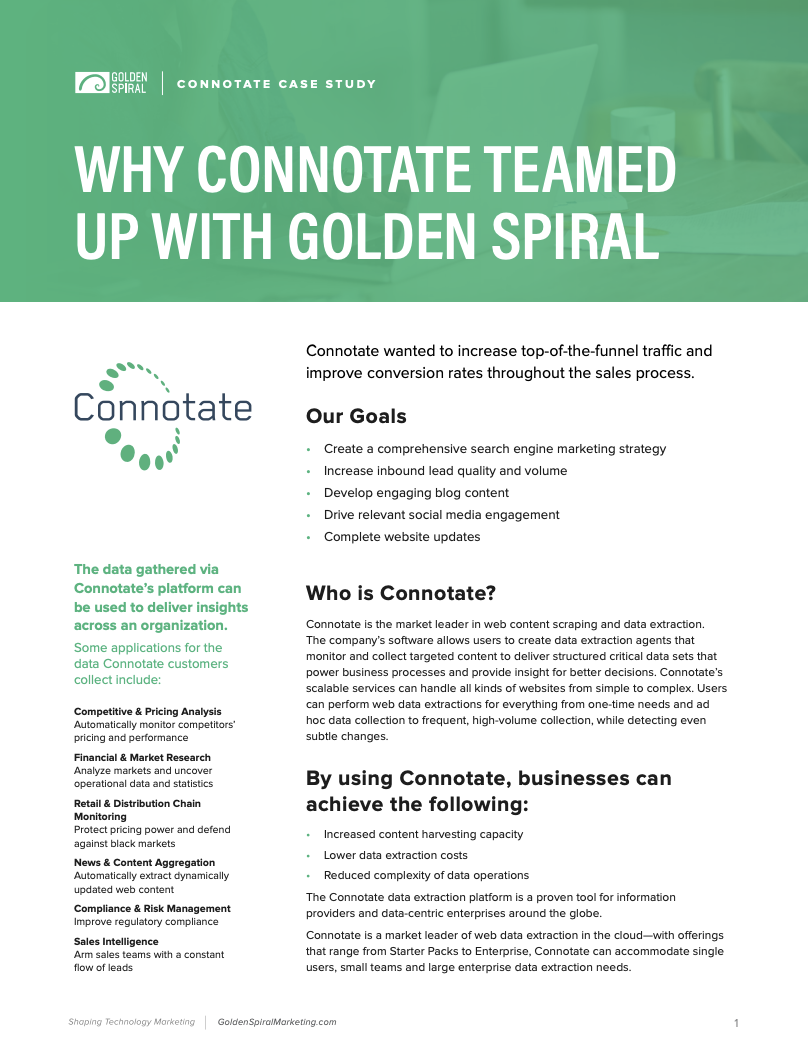 Consider this case study from our successful partnership with Connotate, now part of import.io.
Our goals for the partnership were to:
Create a comprehensive search engine marketing strategy
Increase inbound lead quality and volume
Develop engaging blog content
Drive relevant social media engagement
Complete website updates
The results speak for themselves:
21% increase in form completions from organic traffic
22% increase in new contacts from organic traffic
24% increase in new visitors from paid traffic
9% increase in form submissions from paid traffic
67% growth in leads from social
While the majority of industry marketing is still done in-house, more efforts are being outsourced, as reflected in The CMO Survey. With increased emphasis on digital marketing, it may be time to consider focusing your staff on the things you do best — and look to outside experts for the rest.
For many B2B technology companies, outsourcing may be essential to meet marketing objectives. Evaluate your goals, needs and budget, and then evaluate partners.
Selecting an agency can be a difficult decision to make. It's an investment and a long-term commitment — much like a lease on a new location for your business or hiring someone for your executive team. Making the right choice can make you feel like you won the lottery. Choosing poorly can drain energy — and funds — from your company.
Consider your vision and budget among other things when selecting the best marketing agency for your company's goals, stage, and market position.
The First Thing to Do After Reading this Article
Take a serious look at your marketing budget for the year. Where are you most confident? Where are you the most anxious?
In the areas where you are anxious, could you be more successful investing those dollars with outside support?
Partnering with an agency can be intimidating, but it doesn't have to be. You're in the driver's seat; everyone is focused on your goals and your outcomes. And with your in-house and outsourced successes, everyone wins.
If you think an agency is the best route for your company, let us know how we can help! We have an integrated team of strategists, designers, SEO gurus, content and PR specialists, and developers who can help you meet your marketing goals.