Why Your B2B Marketing Content Needs a Strategy
The Article in 60 Seconds
Content can make or break your B2B tech marketing efforts (It is king, after all.), which is why you've got to have the right strategy behind your content development and execution. But, even establishing a strategy requires planning.
Consider these six factors in your strategy:
Goals, KPIs, and Buyer Personas
Keyword Research
Industry Research
Content Diversity
Content Calendar
Plan Execution
Think About This
Strategy Makes a Difference
In B2B tech, successful marketing hinges on content, which serves as the cornerstone of targeted campaigns. You can't move leads through your sales funnel without quality content anchoring each phase. That's why having a robust content strategy is so important for your marketing initiatives.
You can't move leads through your sales funnel without quality content anchoring each phase.
It's not enough to simply churn out content pieces; each one should be thoughtfully crafted with the buyer in mind and in alignment with your business goals. According to the 2020 B2B Content Marketing Benchmarks, Budgets, and Trends—North America report from Content Marketing Institute and MarketingProfs, 93% of the most successful organizations prioritize delivering relevant content when and where a person is most likely to see it.
This all points to the effectiveness of a strategic plan, which is why 72% of marketers said that having a good content strategy was a major key to their success. When you put in the necessary time and resources upfront, you'll be able to create higher quality content that actually converts.
But, it can be tough to know where to start when it comes to forming and executing the right content strategy for your SaaS business. We're here to help with that.
Top Content Strategy Considerations
You may be wondering, "what exactly does a content strategy look like?" There's no one-size-fits-all answer, but at Golden Spiral, we have a few components we incorporate into each content strategy we create for our clients. These include:
1. Goals, KPIs, and Buyer Personas
Start by identifying your audience's primary needs and problems. From that list, write out your top marketing priorities. Being and remaining "customer first" helps you stay focused on your goals, and approach content from the buyer's point of view, rather than your own. You can then develop buyer-specific content pieces, which will result in higher engagement.
2. Keyword Research
Content marketing, especially in the SaaS space, is critical for increasing a company's online visibility. B2B buyers conduct extensive research before they first make contact with a vendor, so your web content needs to rank high on search engine result pages (SERPs) for the keywords they search. Research search volumes and competition levels for relevant keywords to determine which ones to target in your content.
3. Industry Research
In addition to matching your buyer's search queries, your content needs to align with relevant industry trends and issues. Identify the top news outlets and influencers covering your industry and incorporate key topics into the content you produce. This will help add credibility to your brand and ensure you focus on relevant buyer problems rather than your solution alone.
4. Content Diversity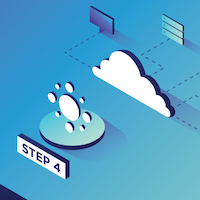 A well-rounded content strategy depends on diversity; the last thing you want is for your content to turn stale. This includes focusing on different formats, topics, purposes, personas, and calls-to-action. Content diversity helps increase your visibility, expanding your reach across multiple channels and audiences.
5. Content Calendar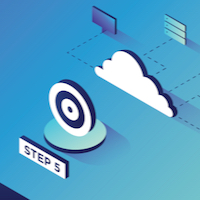 With all of these considerations in mind, you'll need to develop a clearly outlined plan. First, determine your content cadence and then create a comprehensive calendar incorporating all of the factors discussed above. There are a variety of project management tools that can help with this step.
6. Plan Execution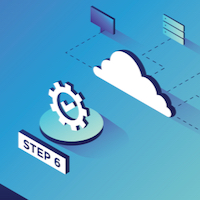 Finally, you can begin executing on your content strategy. Incorporating the five steps above will ensure your content drives traffic to your website and leads through your funnel.
The First Thing to Do After Reading This Article
Download "The Content Strategy Guide for SaaS Marketers" to refine — or develop — your content strategy for marketing your solution. For additional information on content marketing and similar programmatic activities, contact Golden Spiral today!